I survived the switch upgrade, which didn't finish until 5 am. I didn't have to work yesterday, but I ended up only getting 3 hours of sleep because I had a plumber coming by at 9 am. At least I got to bed early last night and feel pretty darn good today.
Danielle won a big ol' bag of yarn from Mason-Dixon Knitting and is celebrating by having her first contest! Leave a comment for her, guessing what she's knitting (toadstools maybe??) before noon on Tuesday, August 29.
Norma's gearing us up for the Red Scarf Project 2007, which will have its own blog this time around. Anyone who knits a red scarf to donate to the RSP and posts a picture to the blog will be eligible to win prizes, such as a skein of handdyed yarn from Scout! Both Norma and Scout have great explanations of how to save one of the many button choices to your own server and get it into your sidebar. That was something which completely mystified me when I started blogging, so take advantage of the info!
Cheryl's having a contest to guess who will win the Wing of Moth shawl knit-off.
SRP Update
Mallets Aforethought by Sarah Graves, 294 pages. Another Home Repair Is Homicide mystery. I enjoy this series, but I'm not making any effort to read them in order – which I would if I felt passionately about them (like the J.D. Robb mysteries… mmmm… Roarke…). Anyway, I think this book had a relatively large "continuity" gap near the end. Hmm.
And now, the rest of the bib story alluded to yesterday…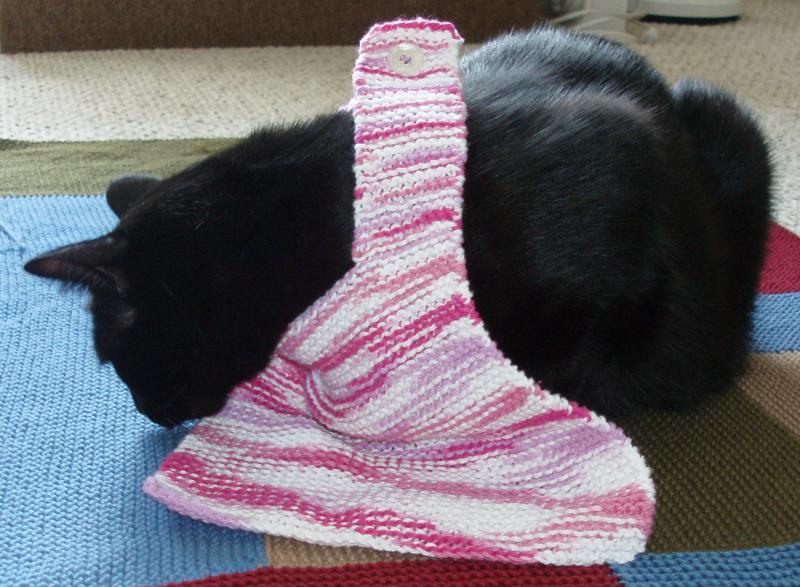 "I can't believe I fell for this again! The shame…"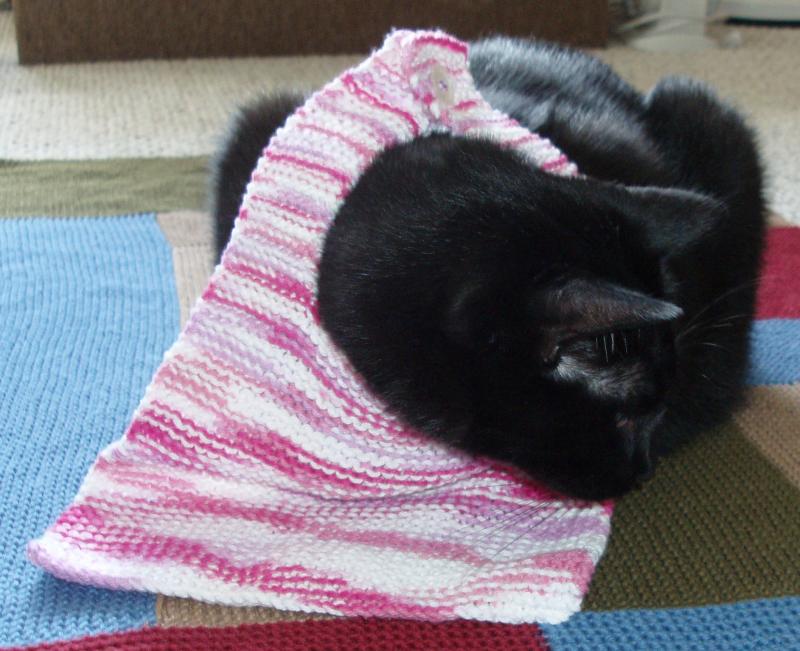 "Nor can I bear to look at this thing… it's so girly."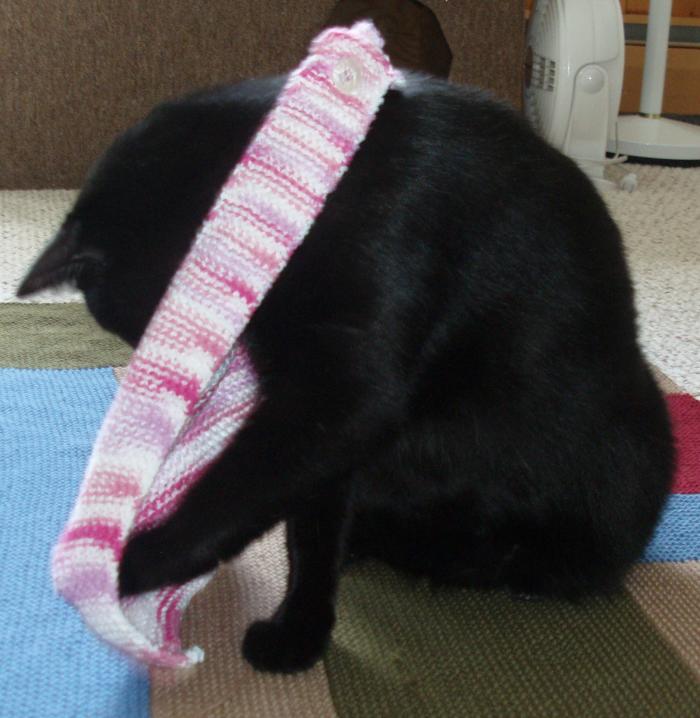 "Watch my fancy footwork as I begin my escape!"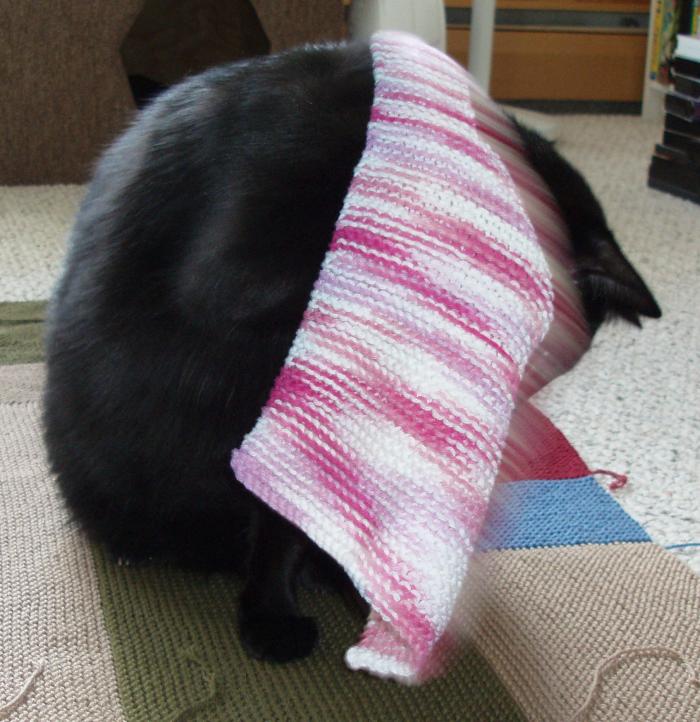 "I am but a blur!"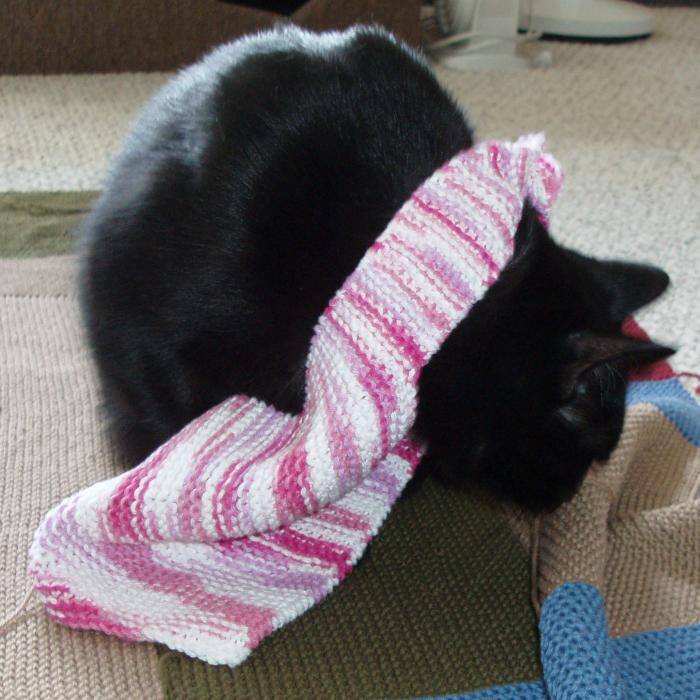 "Whew, that was tiring…"
"Wait, it's still there?! Not for long…"
"Ha! I triumph yet again!"