---
---
Congrats to Judi P, who won Fall Hard by JL Merrow! Fall Hard is being released today by Samhain Publishing.
---
---
Many thanks to Poppy Dennison for donating an ebook copy of her forthcoming paranormal m/m romance, Wild Magic (Triad #4), for a lucky commenter to win! Wild Magic will be released on September 25 by Dreamspinner Press.
Joseph Anderson was heartbroken when his childhood best friend Dominick Levent moved away. Years later, Joseph is a successful real estate broker with good friends, an easy smile, and a stunning house. When he finds a dying mountain lion who miraculously shifts into Dominick's sister, Joseph must find Dominick and reunite him with the two young sons she left behind.

When mountain lion shifter Dominick gets a call telling him his sister is dead, he rushes home to protect his nephews and avenge his sister. Seeing Joseph brings back the feelings Dominick tried to bury and he dares to hope Joseph's newfound knowledge of shifters means they can finally be together.
About Poppy
A sassy southern lady, Poppy Dennison developed an obsession with things that go bump in the night in her early years after a barn door flew off its hinges and nearly squashed her. Convinced it was a ghost trying to get her attention, she started looking for other strange and mysterious happenings around her. Not satisfied with what she found, Poppy has traveled to Greece, Malaysia and England to find inspiration for the burly bears and silver foxes that melt her butter. Her love of paranormal continues to flourish nearly thirty years later, and she writes steamy love stories about the very things that used to keep her up all night. If her childhood ghost is lucky, maybe one day she'll give him his own happily ever after.

You can find out more about Poppy at her website, Facebook, Twitter, or Goodreads.
Contest Rules
To enter, leave a comment below stating that you are entering the contest. Contest closes 7 pm CDT, Tuesday, September 24.
By entering the contest, you're confirming that you are at least 18 years old.
If you haven't commented before, your comment will not be visible until after I moderate it. Please do not leave a second comment because your first doesn't show up! The blog gnomes will decide your comments are spam and then only luck and counterintuitive espionage will salvage your entry…
If your comment is actually an advertisement or if your CommentLuv link turns it into an advertisement, your comment will be deleted. (Most of you do not need to worry – this refers to some pretty clever comment spam.)
Winner will be selected by random number.
You must leave a valid email address in the "Email" portion of the comment form.
Please make sure that your spam filter allows email from stumblingoverchaos.com!
If a winner doesn't respond to my congratulations email within 48 hours, I will select another winner.
If you win, please respect the author's intellectual property and don't make copies of the ebook for anyone else.
This contest is open worldwide!
---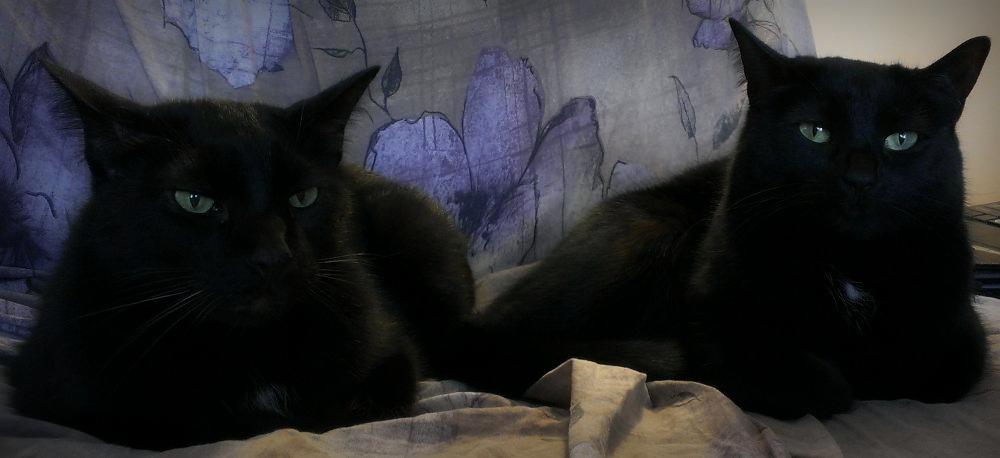 *plotting* -Mayhem
*getting annoyed* -Chaos
For a view of this shot from above, check out today's other post.