Many thanks to Lou Harper for donating an ebook copy of her forthcoming paranormal m/m romance, Spirit Sanguine, for a lucky commenter to win! Spirit Sanguine will be released on April 30 by Samhain Publishing.
Is that a wooden stake in your pocket, or are you just happy to see me?

After five years in eastern Europe using his unique, inborn skills to slay bloodsuckers, Gabe is back in his hometown Chicago and feeling adrift. Until he's kidnapped by a young, sexy vampire who seems more interested in getting into his pants than biting into his neck.

Harvey Feng is one-half Chinese, one-hundred-percent vampire. He warns Gabe to stay out of the Windy City, but somehow he isn't surprised when the young slayer winds up on his doorstep. And why shouldn't Gabe be curious? A vegetarian vampire isn't something one sees every day.

Against their better judgment, slayer and vampire succumb to temptation. But their affair attracts unexpected attention.

When Chicago's Vampire Boss makes Gabe an offer he can't refuse, the unlikely lovers are thrust into peril and mystery in the dark heart of the Windy City. Together they hunt for kidnappers, a killer preying on young humans, and vicious vampire junkies.

However, dealing with murderous humans and vampires alike is easy compared to figuring out if there's more to their relationship than hot, kinky sex.

Warning: Fangalicious man-on-man action, a troublesome twink, cross-dressing vampiress, and role-playing involving a fedora.
Excerpt (scroll down and select tab)
Other Books
About Lou
Under a prickly, cynical surface Lou Harper is an incorrigible romantic. Her love affair with the written word started at a tender age. There was never a time when stories weren't romping around in her head. She is currently embroiled in a ruinous romance with adjectives. In her free time Lou stalks deviant words and feral narratives.

Lou's favorite animal is the hedgehog. She likes nature, books, movies, photography, and good food. She has a temper and mood swings.

Lou has misspent most of her life in parts of Europe and the US, but is now firmly settled in Los Angeles and worships the sun. However, she thinks the ocean smells funny. Lou is a loner, a misfit, and a happy drunk. You can find out more about Lou and her books at her website, her blog, and Goodreads.
Contest Rules
To enter, leave a comment stating that you are entering the contest. Contest closes 7 pm CDT, Monday, April 29.
By entering the contest, you're confirming that you are at least 18 years old.
If you haven't commented before, your comment will not be visible until after I moderate it. Please do not leave a second comment because your first doesn't show up! The blog gnomes will decide your comments are spam and then only ritual dust bunny sacrifice will salvage your entry…
If your comment is actually an advertisement or if your CommentLuv link turns it into an advertisement, your comment will be deleted. (Most of you do not need to worry – this refers to some pretty clever comment spam.)
Winners will be selected by random number.
You must leave a valid email address in the "Email" portion of the comment form.
Please make sure that your spam filter allows email from stumblingoverchaos.com!
If a winner doesn't respond to my congratulations email within 48 hours, I will select another winner.
If you win, please respect the author's intellectual property and don't make copies of the ebook for anyone else.
This contest is open worldwide!
---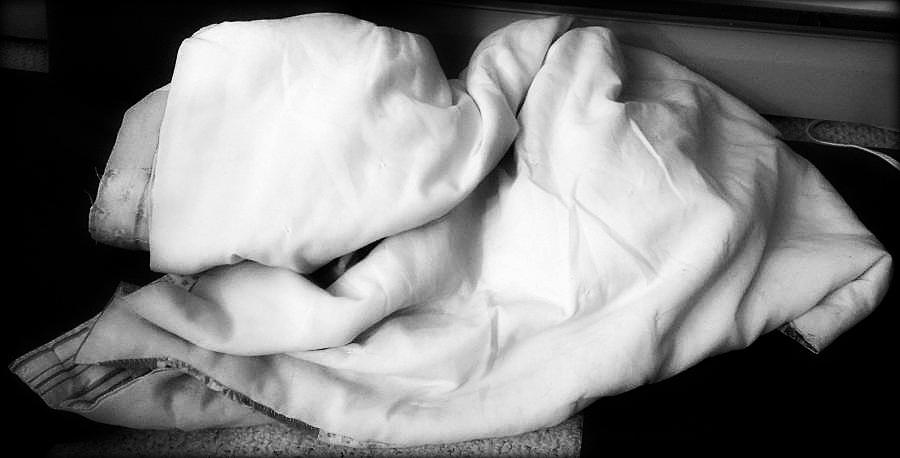 "Go away! I'm hiding by the toasty warm radiator!" -Chaos
"Ok, fine, I don't have to hide under the quilt to appreciate the toasty warm radiator." -Chaos