---
---
Congrats to Linda C, who won Christmas Hopes by Anna Lee!
Congrats to Teresa, who won a signed paperback copy of Forever in One Second, by Finn Marlowe!
Congrats to beccafh, who won Trick of Time by JL Merrow! Trick of Time will be released by Carina Press on January 28.
---
---
Contests
Bookity
Ebookity
Think, Do, Learn, Make
Cookity
Drinkity
Crafty
Cool
Cool or Wha…?
Wha…?
LOL
Teh Cute
Reading Update
Hockey fics! 🙂 (It's not that there are so many hockey fics out there – I spend a lot of time rereading…)
---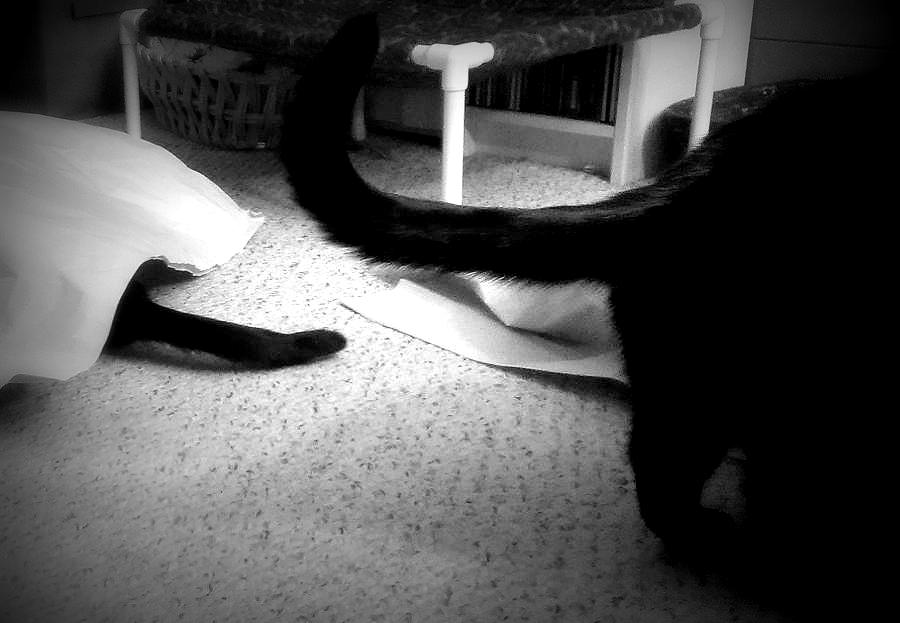 "Big kitty, that is about the most pathetic hiding attempt I've seen!" -Mayhem
"You can't see me!!!!!" -Chaos