---
---
Congrats to Melissa L, who won How to Save a Life by Sloan Parker! How to Save a Life is being released today by Loose Id.
Congrats to Eva, who won By the Creek by Geoff Laughton! By the Creek is being released today by Harmony Ink Press.
---
---
Many thanks to Anna Lee for donating an ebook copy of her recently released m/m holiday romance, Christmas Hopes, for a lucky commenter to win!
Christmas is a time of hope and love, but with a guarded heart Ethan Reed refuses to let anyone get close. Until he meets Trevor Hayes…

Doctor Ethan Reed's life revolves around the hospital and his patients. Nothing will deter his commitment to his job; not even his new fellow, Trevor Hayes. Ethan is instantly attracted to the handsome doctor and the desire he feels isn't one-sided. Sparks fly, but a guarded Ethan shoves Trevor away, not realizing that what he really wants for Christmas is to be loved and regain the hope he's lost. Can Trevor get through to him or will Ethan spend another Christmas alone?
Other Books
About Anna
Anna Lee graduated from the University of California Riverside with a Bachelor's Degree in Creative Writing. Living with a disability, she has overcome many challenges and puts her passion for life and love into her writing. She lives with her family and dogs and enjoys writing late into the night. You can find out more about Anna and her books on her website, Facebook, and Twitter.
Contest Rules
To enter, leave a comment stating that you are entering the contest. Contest closes 7 pm CST, Thursday, January 24.
By entering the contest, you're confirming that you are at least 18 years old.
If you haven't commented before, your comment will not be visible until after I moderate it. Please do not leave a second comment because your first doesn't show up! The blog gnomes will decide your comments are spam and then only ritual dust bunny sacrifice will salvage your entry…
If your comment is actually an advertisement or if your CommentLuv link turns it into an advertisement, your comment will be deleted. (Most of you do not need to worry – this refers to some pretty clever comment spam.)
Winners will be selected by random number.
You must leave a valid email address in the "Email" portion of the comment form.
Please make sure that your spam filter allows email from stumblingoverchaos.com!
If a winner doesn't respond to my congratulations email within 48 hours, I will select another winner.
If you win, please respect the author's intellectual property and don't make copies of the ebook for anyone else.
This contest is open worldwide!
---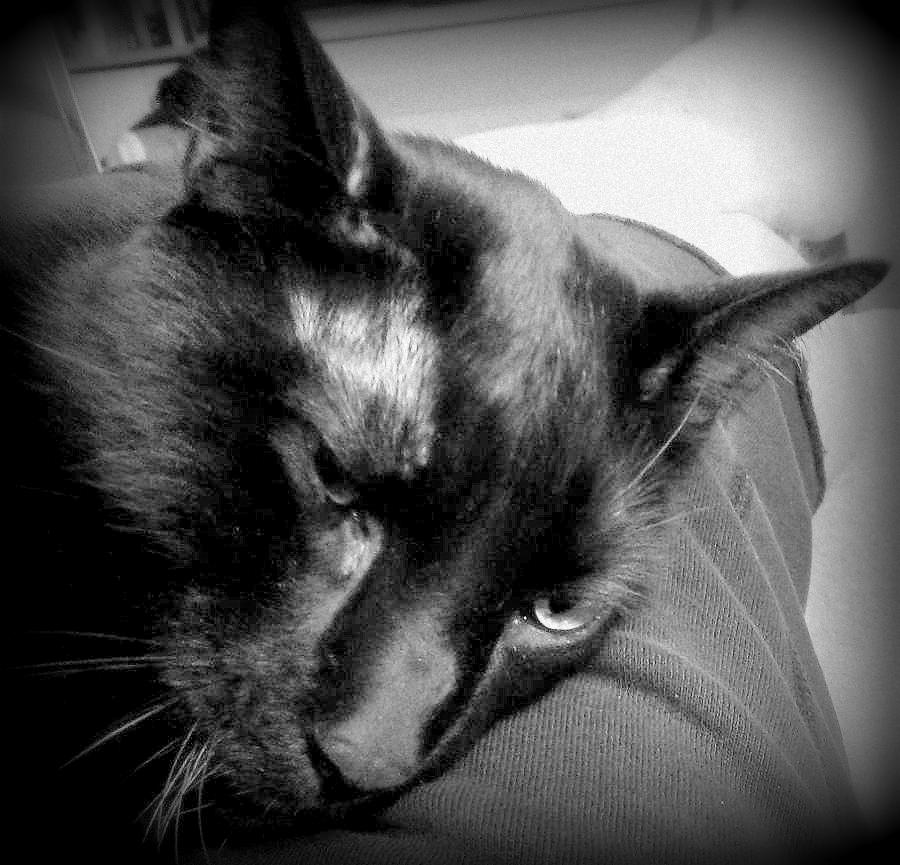 "…zzzzz…" -Chaos, creepily sleeping with his eyes open