Earlier this week, when Carole posted about making candy, it reminded me of all the homemade candy recipes my family has. These are traditionally made during the holiday season and most of them are inherently gluten-free, although definitely not lactose-free!
Enjoy… and be brave and observant. Those old family recipes are often cryptic and filled with assumptions and odd ingredients. (Chocolate bark?!) My favorites are the peanut butter cups, bon bons, and can't fail fudge.
---
Toffee
1 c chopped nuts
1/2 c butter
3/4 c brown sugar
6 oz chocolate chips
Butter 8″ square pan. Spread nuts on bottom. Mix butter and brown sugar in a saucepan. Bring to a boil and boil seven minutes on low heat. (You can boil the butter and brown sugar in a microwave instead. However, the recipe directions are a bit cryptic: #7 setting. 4:44. Stir. 3:33.)
Pour over nuts. Place chocolate chips on top and cover the pan for a few minutes to soften the chips. Spread chips with a knife. When the toffee is cool, break into pieces. (Check out Bridget's toffee recipe, which has action shots!)
---
Nut Caramels
2 c sugar
2 c sweet cream
1 1/2 c dark corn syrup
1/4 lb butter (1/2 c)
3/4 – 1 1/2 c chopped walnuts
2 tsp vanilla
Butter 13×9 pan. Combine sugar, cream, syrup, and butter in heavy saucepan. Bring to boil, stirring every two minutes. Boil to soft ball stage or 242F. (The boiling business takes a long time.) Add nuts and vanilla. Pour into prepared pan.
For chocolate caramels, add 2 1/2 squares unsweetened chocolate with the nuts and vanilla.
Microwave (no risk of scorching, but again with the cryptic)
Use a covered glass bowl that's more than twice the volume of the ingredients (2 1/2 quarts works well). Times are approximate. Stir slowly and carefully since mixture bubbles up, almost flaring. Still easier than on top of stove.
First – High: 7:77, 5:00 (stir after each listed time)
Then on #7: 8:88, 8:88, 8:88, 8:88, 8:88 – may need more 8:88 or 5:55. Use candy thermometer the last four times.
---
Peanut Butter Cups
1 c creamy peanut butter
1/2 c butter or margarine
2 scant c powdered sugar
2-3 pkg chocolate bark (you can use semisweet chocolate chips instead, but I'm mystified about the amount you'd need)
Mix together peanut butter, butter or margarine, and powdered sugar. Form into small, slightly flattened balls. Melt chocolate, place some in small paper cup (small cupcake papers), add peanut butter ball, press a little, and cover with more choc. These can be frozen.
---
Chocolate Cream Drops (Bon Bons)
Melt 1/2 cup butter. Add 2 lbs powdered sugar, 1 can Eagle Brand sweetened condensed milk, 7 oz finely shredded coconut, and 1/2 cup chopped nuts.
Chill until firm, then roll into small balls and chill again.
For the coating, melt 6 oz choc chips, 1/2 block paraffin wax, and 1 sq Baker's chocolate in double boiler. Dip bon bons in chocolate and set on waxed paper. These can be frozen.
---
Can't Fail Fudge
3 c semisweet or double chocolate chocolate chips (1.5  12-oz bags)
1 14-oz can fat-free Eagle Brand sweetened condensed milk
2 tsp vanilla
Melt chips in microwave. (I do 2 1/2 minutes, stir, then 2 1/2 more minutes.) Stir chips – they should be smooth (i.e., no unmelted chips!). Add vanilla and sweetened condensed milk. Stir until well mixed. Using a rubber spatula, transfer to either individual containers, or to a greased 8″ pan with waxed paper on the bottom (if you want to dump out the fudge and cut it). Pat it smooth with rubber spatula.
---
Divinity Fudge
2 c sugar
1/2 c light corn syrup
1/2 c water
2 egg whites
1 c chopped nuts
1 tsp vanilla
Boil sugar, syrup, and water until mixture turns brittle when dropped into cold water. Pour slowly over stiffly beaten egg whites. Add nuts and vanilla. Beat until mixture is creamy. Pour in buttered pan.
---
Maple Cream Fudge
4 c brown sugar
2 tbsp gf flour blend
2 tsp baking powder
1 c unsweetened (evaporated) milk
1 tbsp butter
1/4 tsp salt
1 tsp vanilla
Blend dry ingredients together in a saucepan, stir well, and add milk and butter. (Chris: No idea what temperature you should use for this!) Stir constantly as mixture will scorch easily. Cook until soft ball forms in cold water. Add vanilla. Let stand about 5 minutes or until partly cooled. Beat until thick, then spread in buttered pan. (Chris: I'm guessing a 13×9 pan. Guessing!)
---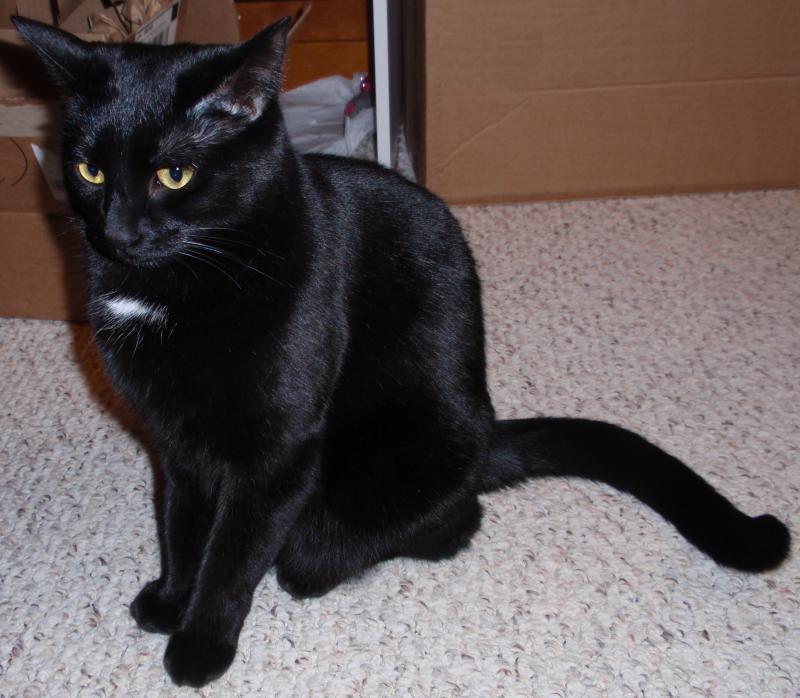 "I want candy. Tuna candy. Why didn't you share that recipe, Mom?" -Mayhem