---
---
Congrats to Suze, who won The Pirate's Game (Etsey #3) by Heidi Cullinan! The Pirate's Game is being released by Loose Id today.
Congrats to Penumbra, who won Out in the Field by Kate McMurray! Out in the Field will also be released by Loose Id today.
Congrats to Wicked, who won Handle with Care by Josephine Myles! Handle with Care is being released by Samhain Publishing today.
---
---
Many thanks to Ava March for donating an ebook copy of her forthcoming m/m Regency romance, Rogues (Brook Street #3), for a lucky commenter to win! Rogues will be released by Carina Press on May 7.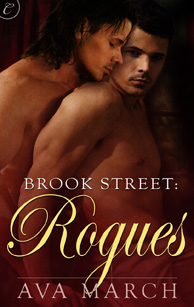 London, 1822

Two of London's most notorious rakehells, Linus Radcliffe and Robert Anderson, are the best of friends. They share almost everything-clothes, servants, their homes, and even each other's bed on occasion. The one thing they don't share: lovers. For while Linus prefers men, Robert prefers women…except when it comes to Linus.

As another Season nears its end, Robert can't ignore his growing jealousy. He hates watching Linus disappear from balls to dally with other men. Women are lovely, but Linus rouses feelings he's never felt with another. Unwilling to share his gorgeous friend another night, Robert has a proposition for Linus.

A proposition Linus flatly refuses – but not for the reasons Robert thinks. Still, Robert won't take no for an answer. He sets out to prove a thing or two to his best friend – yet will learn something about the heart himself.
Excerpt (scroll down)
Ava explains how the books in this series are related.
Other Books
About Ava
Ava March is an author of Regency-set m/m erotic romances. She loves writing in the Regency time period, where proper decorum is of the utmost importance, but where anything can happen behind closed doors. You can visit Ava online at her website or her blog.
Contest Rules
To enter, leave a comment stating that you are entering the contest. Contest closes 7 pm CDT, Friday, May 4.
By entering the contest, you're confirming that you are at least 18 years old.
If you haven't commented before, your comment will not be visible until after I moderate it. Please do not leave a second comment because your first doesn't show up! The blog gnomes will decide your comments are spam and then only ritual dust bunny sacrifice will salvage your entry…
If your comment is actually an advertisement or if your CommentLuv link turns it into an advertisement, your comment will be deleted. (Most of you do not need to worry – this refers to some pretty clever comment spam.)
Winners will be selected by random number.
You must leave a valid email address in the "Email" portion of the comment form.
Please make sure that your spam filter allows email from stumblingoverchaos.com!
If a winner doesn't respond to my congratulations email within 48 hours, I will select another winner.
If you win, please respect the author's intellectual property and don't make copies of the ebook for anyone else.
This contest is open worldwide!
---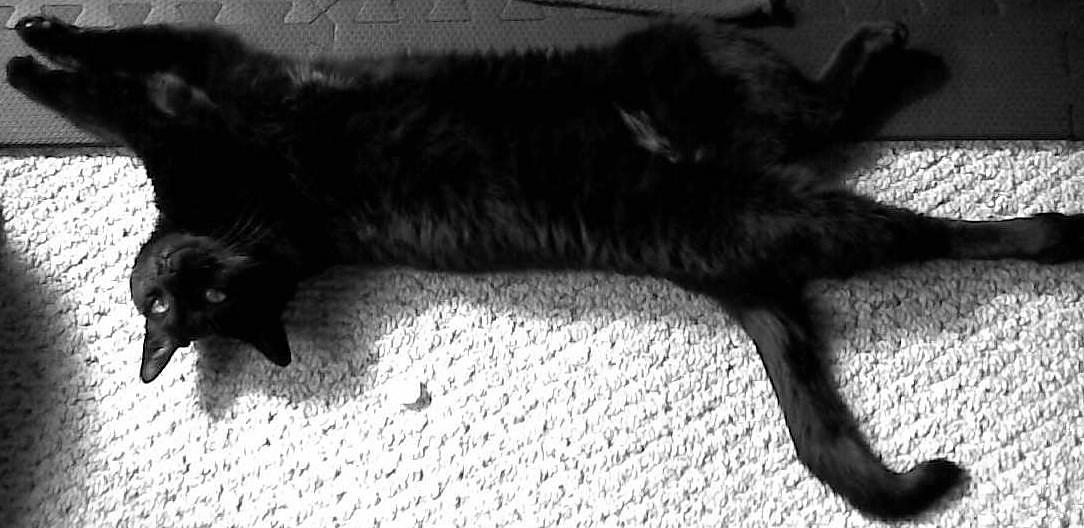 "This is my sunbeam. You need to go find your own." -Mayhem