---
---
Congrats to Jen4607, who won Carny's Magic by KZ Snow! Carny's Magic is being released today by Loose Id.
---
---
Many thanks to Finn Marlowe for donating a paperback copy of her kinky paranormal m/m romance, A Thread of Deepest Black, for a lucky commenter to win! This contest is open worldwide except where considered illegal.
The seduction of his enemy is the ultimate hunt…

When his mortal enemy, the handsome and deadly Colton D̬carie, shows up on his doorstep asking an unspeakable favor, Killian Frost is cautious Рand curious. What could drive a shape-shifter to beg a werewolf for an honorable death in the line of duty Рdefending humans from soul-stealing Lycans? Moreover, why ask Killian, who has kept his own feet off that dark path?

Colton's conflicted heart can take no more of the violence that consumes more of his humanity with every hunt. Even now, Killian's werewolf scent makes him burn with the instinctive urge to shift and destroy. Death would be a mercy, but the price is impossibly simple: one night of submission in Killian's bed.

Yet as Killian extracts payment in flesh and pleasure, Colton finds himself giving all that's demanded of him and more, feeling something he hasn't felt in a long time. Alive. And Killian discovers the hidden cost of sleeping with the enemy. To keep the balance between light and dark, Bella Luna binds his Lycan blood with a quest to unravel a conspiracy threatening all his kind. If he's brave enough, he'll discover a love that means more than the power of a dead man's soul.

Product Warnings
Contains plotting and scheming, a wicked, whip-wielding werewolf whose favorite word is "Mine" and a sexy shifter bound with red ribbon whose favorite reply is "I hate you."
Excerpt (scroll down and select tab)
Also by Finn
About Finn
Finn Marlowe is a paralegal by day and erotic (M/M) romance novelist by night. She believes daydreaming is a vastly underrated pastime and probably spends way too much time at it. Her kids no longer ask what's wrong when they spy her staring off into space – they just assume she's mentally plotting a scene from her next novel and they're probably right. Paranormal romance is her favorite genre to write, and her stories are usually on the dark side because she still believes in things that go bump in the night.

Finn calls British Columbia home and when she's not enjoying the beautiful outdoors, she's inside reading or resenting the fact her kids are better video game players than she is. If there were more hours in the day, she'd like to become a better artist, a greener gardener and learn to speak Spanish. Since she believes all dreams are possible if you don't give up on them, she expects to regain her video game hi-scores, naturally vanquish all garden pests and finally paint what lives inside her imagination. As for speaking Spanish, well, she'll settle for learning to pronounce all the good curse words.

You can find out more about Finn and her books at her website and her blog.
Contest Rules
To enter, leave a comment stating that you are entering the contest. Contest closes 7 pm CDT, Monday, June 11.
By entering the contest, you're confirming that you are at least 18 years old.
If you haven't commented before, your comment will not be visible until after I moderate it. Please do not leave a second comment because your first doesn't show up! The blog gnomes will decide your comments are spam and then only ritual dust bunny sacrifice will salvage your entry…
If your comment is actually an advertisement or if your CommentLuv link turns it into an advertisement, your comment will be deleted. (Most of you do not need to worry – this refers to some pretty clever comment spam.)
Winners will be selected by random number.
You must leave a valid email address in the "Email" portion of the comment form.
Please make sure that your spam filter allows email from stumblingoverchaos.com!
I am not able to reliably contact people with aol.com and netscape.com email addresses – please use a different email address if at all possible!
If a winner doesn't respond to my congratulations email within 48 hours, I will select another winner.
This contest is open worldwide except where considered illegal.

---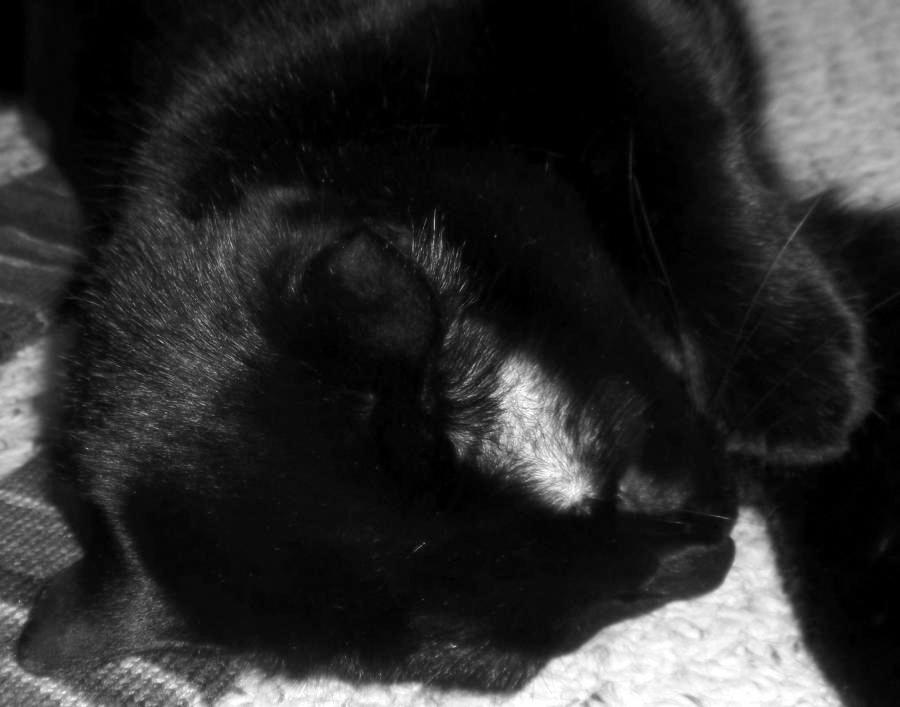 "Woolly socks make me so happy! Woolly socks can make me purr!" -Mayhem