Many thanks to JL Merrow for donating an ebook copy of her forthcoming paranormal m/m romance, Wight Mischief, for a lucky commenter to win! Wight Mischief will be released by Samhain Publishing on November 8.
A stranger could light up his world…or drive him deeper into darkness.

Will Golding needs a break from his usual routine, and he's been looking forward to a holiday helping Baz, his friend-with-benefits, research a book about Isle of Wight ghosts. When an evening beach walk turns into a startling encounter with Marcus Devereux, Will can't get his mind off the notoriously reclusive writer's pale, perfect, naked body. And any interest in ghostly legends takes a back seat to the haunting secrets lying in Marcus's past.

Marcus, painfully aware of his appearance, is accustomed to keeping to himself. But the memory of tall, athletic Will standing on the beach draws him out from behind defenses he's maintained since age fourteen, when his parents were murdered. While his heart is hungry for human contact, though, his longtime guardian warns him that talking to anyone – particularly a journalist like Baz – is as dangerous as a day in the sun.

As Baz gets closer to the truth, the only thing adding up is the sizzling attraction between Will and Marcus. And it's becoming increasingly clear that someone wants to let sleeping secrets lie…or Will and Baz could end up added to the island's ghostly population.

Product Warnings
Contains perilous cliffs, elusive might-be ghosts, a secret tunnel, and skinny-dipping by moonlight.
Excerpt (scroll down and select tab)
Other Books
About JL
JL Merrow is that rare beast: an English person who refuses to drink tea.  Having grown up by the seaside, she also loathes fish and chips.  She read Natural Sciences at Cambridge, where she learned many things, chief amongst which was that she never wanted to see the inside of a lab ever again.  Her one regret is that she never mastered the ability of punting one-handed whilst holding a glass of champagne. She writes across genres, with a preference for contemporaries and the paranormal, and is frequently accused of humour. You can find out more about JL at her website, blog, Facebook, Goodreads, and Amazon.
Contest Rules
To enter, leave a comment below stating that you are entering the contest. Leave your comments by 7 pm CST, Monday, November 7.
By entering the contest, you're confirming that you are at least 18 years old.
If you haven't commented before, your comment will not be visible until after I moderate it. Please do not leave a second comment because your first doesn't show up! The blog gnomes will decide your comments are spam and then only luck and counterintuitive espionage will salvage your entry…
If your comment is actually an advertisement or if your CommentLuv link turns it into an advertisement, your comment will be deleted. (Most of you do not need to worry – this refers to some pretty clever comment spam.)
Winner will be selected by random number.
You must leave a valid email address in the "Email" portion of the comment form.
Please make sure that your spam filter allows email from stumblingoverchaos.com!
If a winner doesn't respond to my congratulations email within 48 hours, I will select another winner.
If you win, please respect the author's intellectual property and don't make copies of the ebook for anyone else.
This contest is open worldwide!
---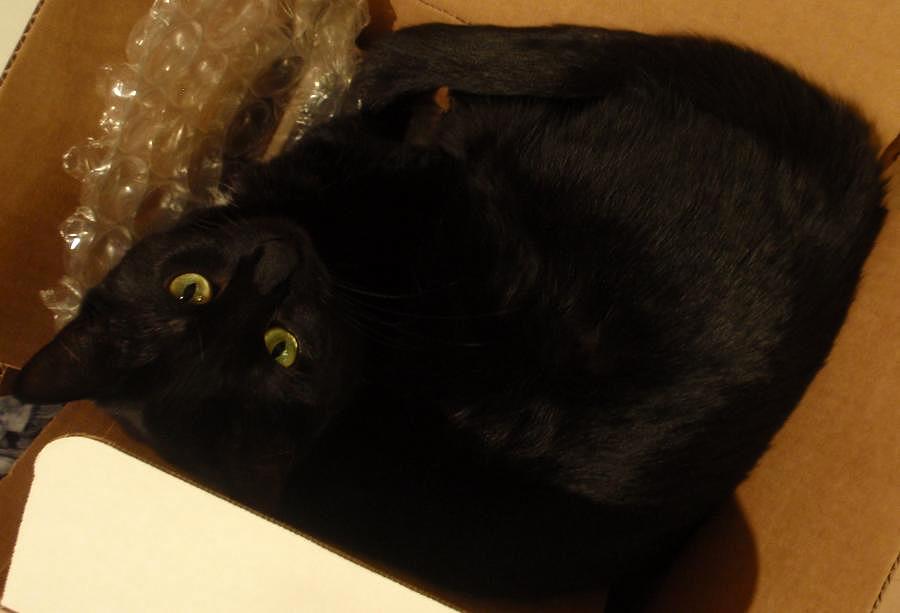 "Do you have any more bubble wrap? It makes this box extra cushy!" -Mayhem