---
---
Congrats to Jen B, who won Damaged Goods by Lauren Gallagher! Damaged Goods is being released by Loose Id today.
---
---
Many thanks to Damon Suede for donating an ebook copy of his forthcoming m/m romance, Hot Head, for a lucky commenter to win! Hot Head will be released on June 15 by Dreamspinner Press.
Hot Head: Where there's smoke there's fire.

Since 9/11, Brooklyn firefighter Griff Muir has wrestled with impossible feelings for his best friend and partner at Ladder 181, Dante Anastagio. Unfortunately, Dante is strictly a ladies' man, and the FDNY isn't exactly gay-friendly. For ten years, Griff has hidden his heart in a half-life of public heroics and private anguish.

Griff's caution and Dante's cockiness make them an unbeatable team. To protect his buddy, there's nothing Griff wouldn't do… until a nearly bankrupt Dante proposes the worst possible solution: HotHead.com, a gay porn website where uniformed hunks get down and dirty. And Dante wants them to appear there – together.

Griff may have to guard his heart and live out his darkest fantasies on camera. Can he rescue the man he loves without wrecking their careers, their families, or their friendship?
Excerpt (scroll down and expand)
Interview with Damon, including his inspiration for Hot Head
About Damon
Damon Suede grew up out-n-proud deep in the anus of right-wing America, and escaped as soon as it was legal. Having lived all over (Houston, New York, London, Prague), he's earned his crust as a model, a messenger, a promoter, a programmer, a sculptor, a singer, a stripper, a bookkeeper, a bartender, a techie, a teacher, a director… but writing has ever been his bread and butter. He has been happily partnered for a decade with the most loving, handsome, shrewd, hilarious, noble man to walk this planet.

Though new to M/M, Damon has been a full-time writer for print, stage, and screen for two decades. He has won some awards, but counts his blessings more often: his amazing friends, his demented family, his beautiful husband, his loyal fans, and his silly, stern, seductive Muse who keeps whispering in his ear, year after year.

Damon would love to hear from you… you can get in touch with him at his website, Goodreads, or Facebook.
Contest Rules
To enter, leave a comment stating that you are entering the contest. Contest closes 7 pm CDT, Tuesday, June 21.
By entering the contest, you're confirming that you are at least 18 years old.
If you haven't commented before, your comment will not be visible until after I moderate it. Please do not leave a second comment because your first doesn't show up! The blog gnomes will decide your comments are spam and then only ritual dust bunny sacrifice will salvage your entry…
If your comment is actually an advertisement or if your CommentLuv link turns it into an advertisement, your comment will be deleted. (Most of you do not need to worry – this refers to some pretty clever comment spam.)
Winners will be selected by random number.
You must leave a valid email address in the "Email" portion of the comment form.
Please make sure that your spam filter allows email from stumblingoverchaos.com!
If a winner doesn't respond to my congratulations email within 48 hours, I will select another winner.
If you win, please respect the author's intellectual property and don't make copies of the ebook for anyone else.
This contest is open worldwide!
---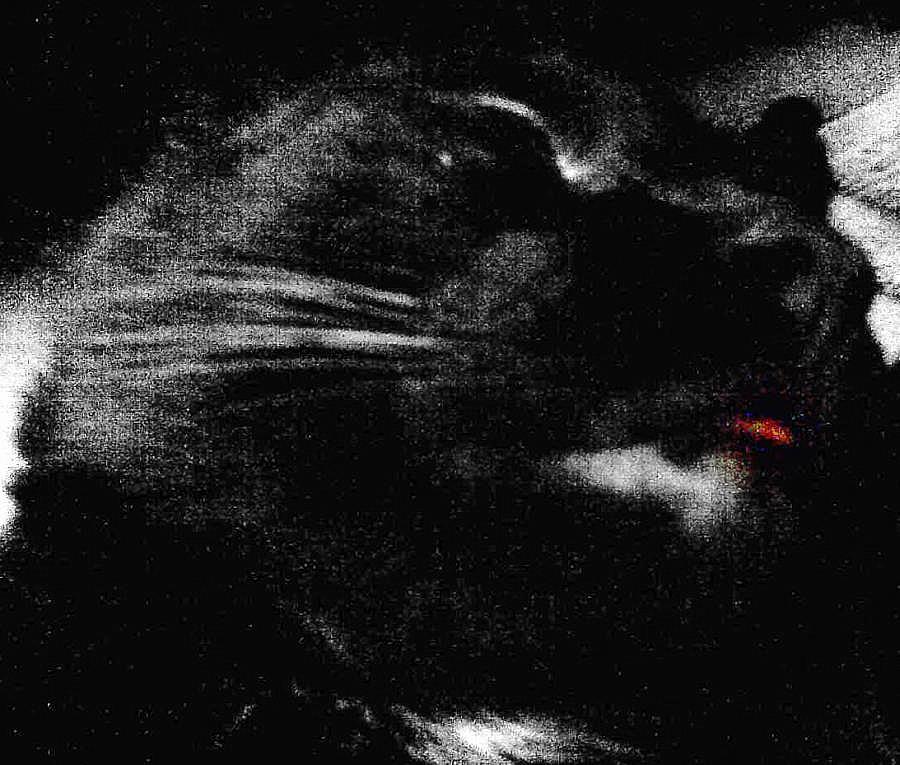 "I'm not dead yet!" -Chaos
Hmm. I'm not entirely convinced…