Congrats to Dianna, who won precious_boy by K. Z. Snow! precious_boy is now available from Dreamspinner Press.
---
Many thanks to Eric Arvin for donating an ebook copy of his forthcoming m/m romance, Another Enchanted April, for a lucky commenter to win! Another Enchanted April will be released by Dreamspinner Press on January 12.
Can the idyllic simplicity of a garden change a life forever? It's a question three men on a vacation to the small seaside town of Beechwood will find the answer to when they stay at a B&B with an expansive and breathtakingly beautiful garden. A garden with an air of the supernatural. Jerry's there for love, Doug's there for sex, and Tony? Well, Tony is practically dragged along against his will. A comedy of errors ensues as the three men cling stubbornly to their self-destructive ways; can a cook named Anna Magnani, a roller-skating drag queen, and the magic of the garden tame the tempest and prevent love's labors from being lost?
Excerpt (scroll down and click to expand)
About Eric
Eric Arvin resides in the same sleepy Indiana river town where he grew up. He graduated from Hanover College with a Bachelors in History. He has lived, for brief periods, in Italy and Australia. He has survived brain surgery and his own loud-mouthed personal demons. Eric is the author of The Rest is Illusion, Subsurdity, Suburbilicious, Simple Men, and various other sundry and not-so-sundry writings. He intends to live the rest of his days with tongue in cheek and eyes set to roam.

You can visit Eric at his blog, his Amazon author page, and his Dreamspinner author page.
Contest Rules
To enter, leave a comment stating that you are entering the contest. Contest closes 7 pm CST, Tuesday, January 11.
If you haven't commented before, your comment will not be visible until after I moderate it. Please do not leave a second comment because your first doesn't show up! The blog gnomes will decide your comments are spam and then only ritual dust bunny sacrifice will salvage your entry…
If your comment is actually an advertisement or if your CommentLuv link turns it into an advertisement, your comment will be deleted. (Most of you do not need to worry – this refers to some pretty clever comment spam.)
Winners will be selected by random number.
You must leave a valid email address in the "Email" portion of the comment form.
Please make sure that your spam filter allows email from stumblingoverchaos.com!
If a winner doesn't respond to my congratulations email within 48 hours, I will select another winner.
If you win, please respect the author's intellectual property and don't make copies of the ebook for anyone else.
This contest is open worldwide!
---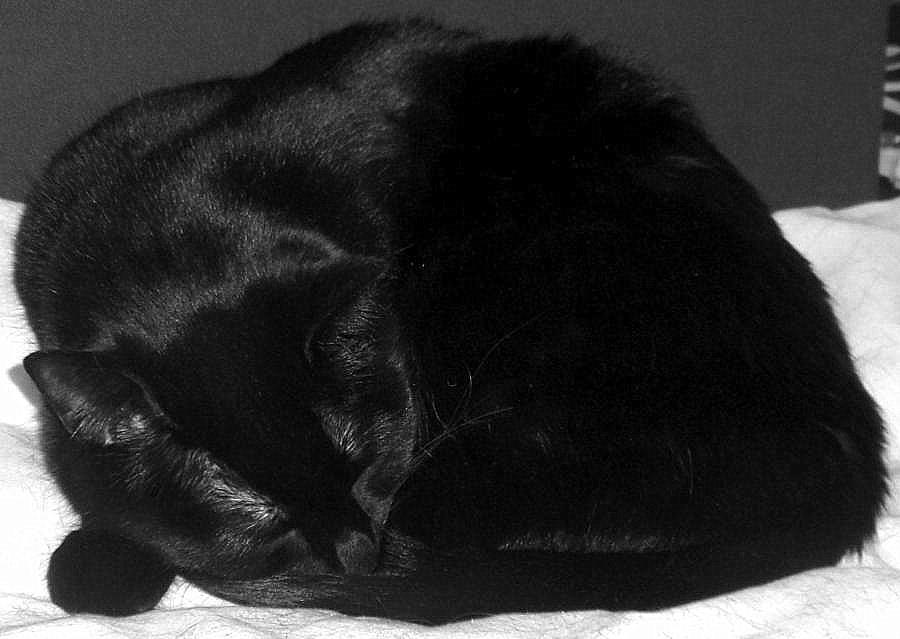 "……….zzzzzzzzzzzzzzzzzzzzzzz……….." -Mayhem