Many thanks to Bronwyn Green for donating an ebook copy of her forthcoming paranormal m/f romance, Solstice Seduction (Celtic Fire, Book 1), for a lucky commenter to win! Solstice Seduction (Celtic Fire, Book 1) will be released by Total-E-Bound on December 27.
Is love enough to redeem the fallen?

Banished from Heaven as punishment for his sins, Taliesin has walked among humans for thousands of years. He's damned sick of it. Death would be preferable to the cultural bankruptcy of the twenty-first century, but what's a cursed immortal to do? It's not like he can kill himself.

Dr. Emerson Matthews has no clue what to do with the enigmatic, gorgeous man who has landed in the psych ward at the hospital where she works. Well, she knows what she wants to do, but it's unethical and likely illegal. Especially since he seems to be out of his mind. Why else would he claim to be a fallen angel?

Hell bent on seduction, Taliesin tempts Emerson, luring her tightly guarded passion to the surface and introduces her to sensual delights she's never dreamed of. As she learns more about the mysterious man in her care, she begins to question her own sanity as his claims of Divine origin seem more plausible with each passing moment.

Reader Advisory: This story has been previously released by Total-E-Bound but has been extensively expanded, revised and re-edited for a series release.
Other Books
About Bronwyn
Bronwyn lives in Michigan with her wonderful husband, two amazing sons and six somewhat-psychotic cats. When not tormenting her characters, she can usually be found helping with reading and writing projects in her sons' classrooms as well as being the car pool mom extraordinaire for five teens and a couple of preteens. Besides writing, she also enjoys reading, knitting, sewing, cross stitching, pottery, drawing – basically anything that helps her avoid the tortures of cleaning and cooking.
Contest Rules
To enter, leave a comment stating that you are entering the contest. Contest closes 7 pm CST, Thursday, December 23.
If you haven't commented before, your comment will not be visible until after I moderate it. Please do not leave a second comment because your first doesn't show up! The blog gnomes will decide your comments are spam and then only ritual dust bunny sacrifice will salvage your entry…
If your comment is actually an advertisement or if your CommentLuv link turns it into an advertisement, your comment will be deleted. (Most of you do not need to worry – this refers to some pretty clever comment spam.)
Winners will be selected by random number.
You must leave a valid email address in the "Email" portion of the comment form.
Please make sure that your spam filter allows email from stumblingoverchaos.com!
If a winner doesn't respond to my congratulations email within 48 hours, I will select another winner.
If you win, please respect the author's intellectual property and don't make copies of the ebook for anyone else.
This contest is open worldwide!
---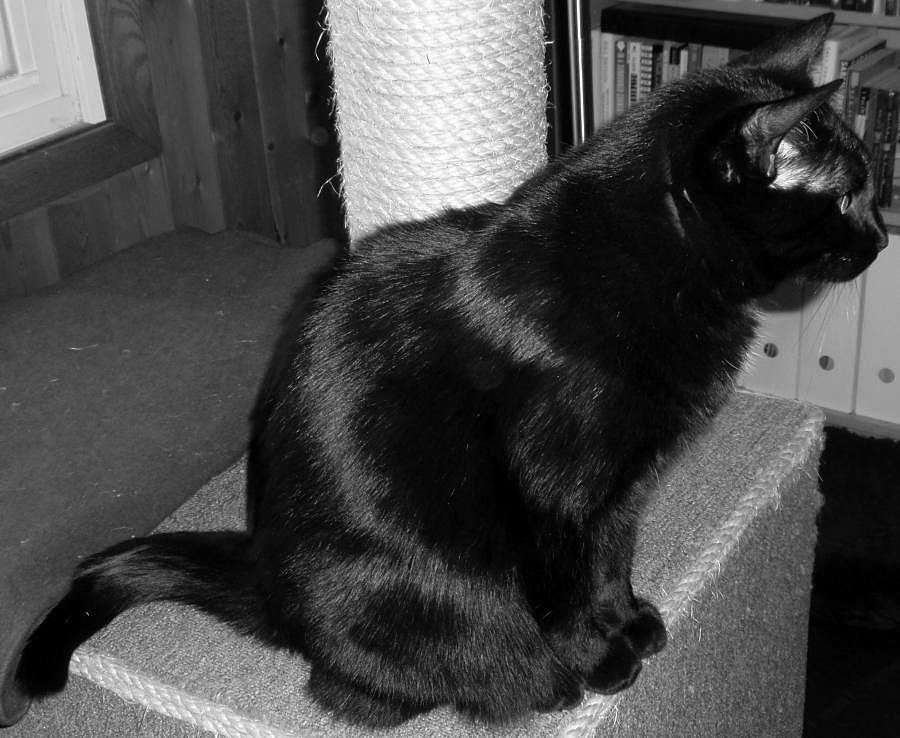 "Ahhh… It's nice to have the cat tree all to myself for a change." -Chaos