Many thanks to Jade Archer for donating an ebook copy of her forthcoming m/m/m romance, Sandpipers' Secrets (Sandpipers, Book 1) , for a lucky commenter to win! Sandpipers' Secrets will be released on January 24 by Total-E-Bound.
Three men, so many secrets. Can Brody, Lark and Zak find their way to love, or will someone put a stop to their chance at happiness forever?

Brody is starting again. He's moved halfway across the country to a new city, a new life. But it's hard to stay hopeful when you're one meal away from starvation and two weeks away from eviction. He needs a job. Fast. And not in his old line of work either or he risks everything. Fortunately, Sandpipers' restaurant is in need of a kitchen hand and Brody's desperate enough to do almost anything. But once the pressures off, Brody finds a whole new focus for his attention. Well, two actually! He's just not sure he can afford to indulge.

Lark and Zak have been partners for years, both in business and in pleasure. They know everything about each other. They know what they have is right. They know…that there's something missing. Could Brody be the answer? Will the secrets each of the men keep drive them apart? And will they live long enough to enjoy their love once someone decides it's perverted?
About Jade
Jade was born in 2010 after a prolonged pregnancy and labour of over thirty-four years!

Yes, she is a pseudonym. A work of my fevered imagination, which never seems to grow tired of inventing new characters. And this one's a whopper. One that seems to have taken over my life to the point I'm no longer sure where she ends and I begin! Still, it seems to be working for us.

I've decided she's about twenty-four. Enjoys long walks in the country, because she doesn't have five kids and a husband to care for. Eats as much chocolate as she wants, because she never has to worry about putting on weight (must be all those long walks!). And can often be found planning her next whirlwind world tour or endlessly typing away (without any interruptions) on another hot and steamy erotic romance. It might be space pirates; it might be shifters or a lonely vampire with a thing for the girl next door, one thing's for sure, she loves variety and can't wait to meet the next characters destined to fall in love.

You can visit Jade at her website.
Contest Rules
To enter, leave a comment stating that you are entering the contest. Contest closes 7 pm CST, Friday, January 21.
If you haven't commented before, your comment will not be visible until after I moderate it. Please do not leave a second comment because your first doesn't show up! The blog gnomes will decide your comments are spam and then only ritual dust bunny sacrifice will salvage your entry…
If your comment is actually an advertisement or if your CommentLuv link turns it into an advertisement, your comment will be deleted. (Most of you do not need to worry – this refers to some pretty clever comment spam.)
Winners will be selected by random number.
You must leave a valid email address in the "Email" portion of the comment form.
Please make sure that your spam filter allows email from stumblingoverchaos.com!
If a winner doesn't respond to my congratulations email within 48 hours, I will select another winner.
If you win, please respect the author's intellectual property and don't make copies of the ebook for anyone else.
This contest is open worldwide!
---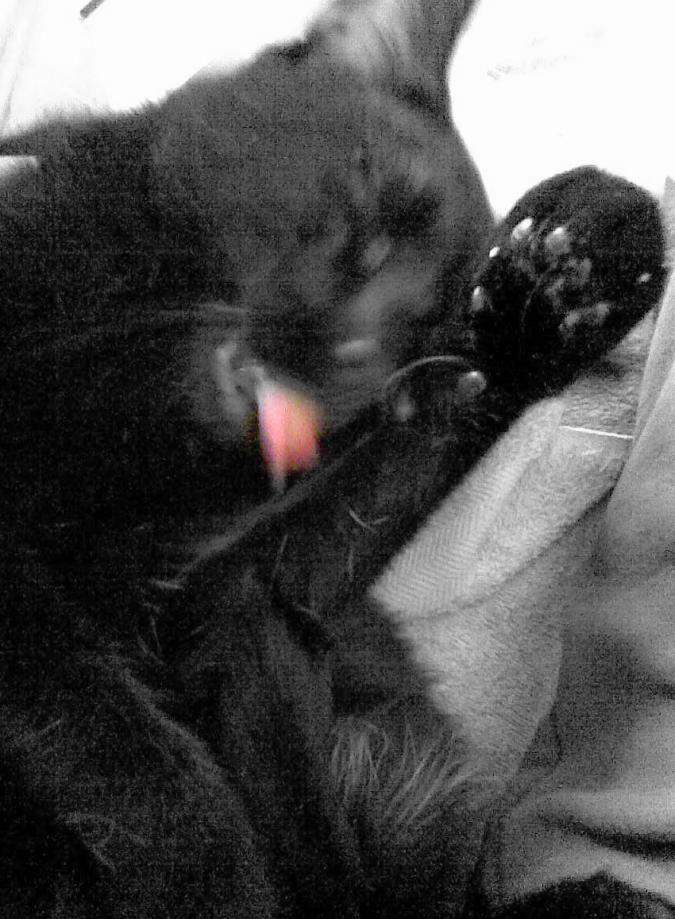 "Clean leg, clean leg, I'm going to have a clean, clean leg!" -Chaos