Today is a two contest/two cat picture day! Make sure you go enter the contest for His Christmas Present by Rachel Randall!

---
Many thanks to Mia Watts for donating an ebook copy of her forthcoming m/m romance, Knight's Fall (Boys in Blue), for a lucky commenter to win! Knight's Fall will be released December 20 by Total-E-Bound.
Andy's cavalier attitude about sex keeps his emotions safe, but when Knight moves Andy's heart, it's a game of trust Andy isn't sure he'll win.

The Senator has decided that interdepartmental tension can be alleviated by a week of team building camp exercises. No one is immune as the first group arrives comprising multiple government departments. Among them are FBI agent Andy Powell and Detective Liam Knight.

Having met six months ago was challenging enough. After all, Andy made an idiot of himself. He's used to being the confident Fed who casually uses sex as he chooses. Some think he's too free, but Andy knows their only seeing his persona. But Liam Knight is different. He's actually someone Andy wants a relationship with.

Liam thinks the klutz he met is kind of cute, if dorky. Yet the guy he has to partner with at camp is a bit on the cheesy side with slick come-ons and preformed ideas about Liam. Just when he thinks he can't stand the guy, Andy's mask slips away and leaves Liam breathless.

When the week is up, will Liam have cut through the bullshit or has Andy decided that trusting Liam with his heart isn't worth the risk?
Other Books
About Mia
Hi, I'm Mia. I'm a writer. I write stuff. Mostly erotic stuff featuring men. While I dabble in romantic fiction with stories involving men and women, or even men and men and women (my fancy-dancy way of saying, menage), I mostly write about men loving men. Two alpha guys, being all dominant and manly? It's a double-shot of erotic espresso wrapped up in a happy ending. What's not to like?You can visit me at my website and at my blog.
Contest Rules
To enter, leave a comment to help cheer up Mia. Contest closes 7 pm CST, Friday, December 17.
If you haven't commented before, your comment will not be visible until after I moderate it. Please do not leave a second comment because your first doesn't show up! The blog gnomes will decide your comments are spam and then only ritual dust bunny sacrifice will salvage your entry…
If your comment is actually an advertisement or if your CommentLuv link turns it into an advertisement, your comment will be deleted. (Most of you do not need to worry – this refers to some pretty clever comment spam.)
Winners will be selected by random number.
You must leave a valid email address in the "Email" portion of the comment form.
Please make sure that your spam filter allows email from stumblingoverchaos.com!
If a winner doesn't respond to my congratulations email within 48 hours, I will select another winner.
If you win, please respect the author's intellectual property and don't make copies of the ebook for anyone else.
This contest is open worldwide!
---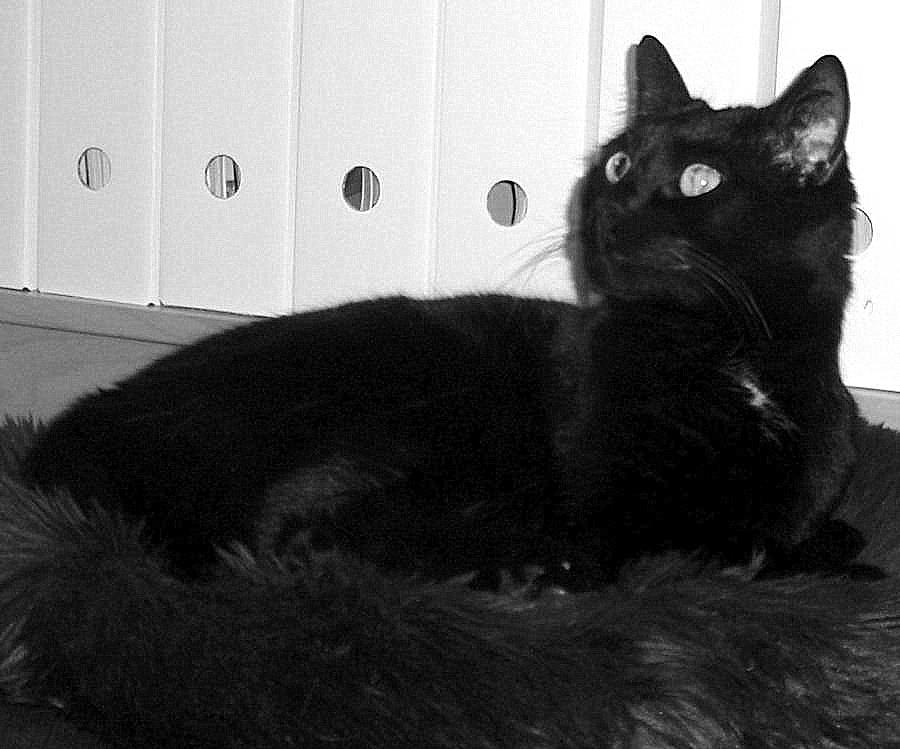 "Did any of you hear that really scary sound?!" -Mayhem