And stop back tomorrow for a new book contest…
This time we went to the Paperback Exchange, which has an impressive selection of used romances.
Along with a rather complicated trade-in system that took us a long time to decipher from our receipts later.
Fortunately, we were comfortably seated in Dragonfly Coffee, which is right next to the Paperback Exchange.
I'm so going back to Dragonfly again, because they had gluten-free muffins and bars!
Sadly, I wasn't hungry while we was there.
After I posted that, the radio didn't come on for two days.
Not intermittent, true, but not exactly what I was hoping for.
Thanks to everyone who commented or sent email last week with reading and book-related song ideas! Now I just have to track down a few of those and integrate them with what I have…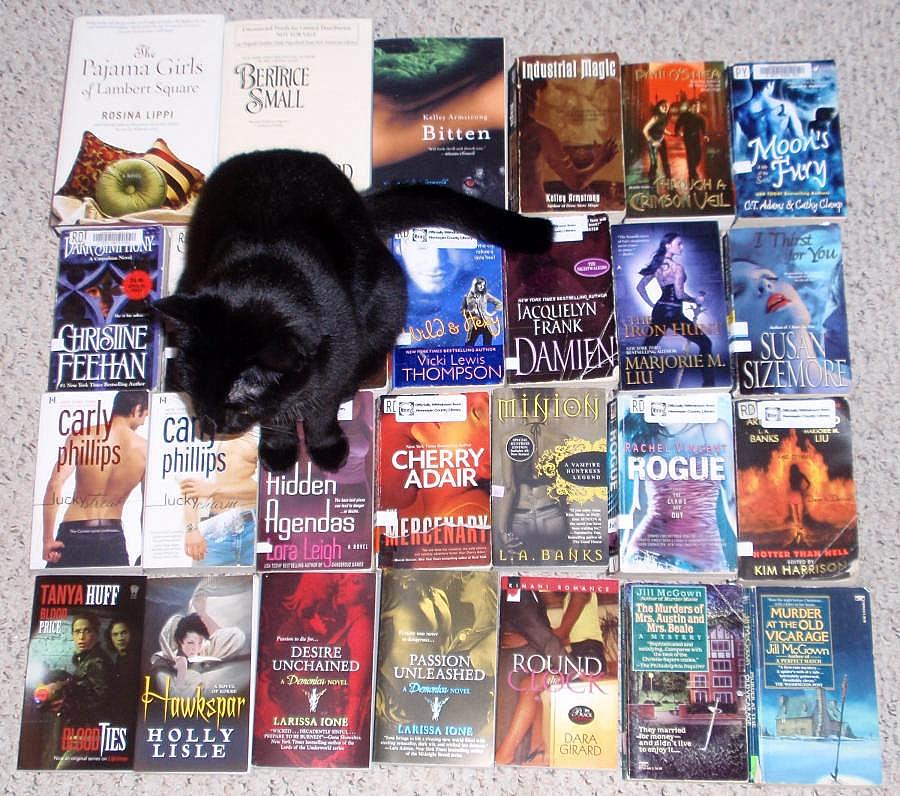 "When the contest is finally over will I be able to get off the books, Mom? Please? My butt is getting sore." -Mayhem