Jane is celebrating her fifth blogiversary with a contest! She's giving away a gorgeous sock bag, Schaeffer Anne yarn, and one of her lovely photo calendars. For your chance to win, answer her question in the comments before midnight tonight (March 20).
Leave a comment for Wendy by noon EDT, March 22, for your chance to win a copy of Mother-Daughter Knits by Sally Melville and her daughter.
Lisa's having another snow melt contest! Submit your snow pile melt date guess by 5 pm EDT, April 3, for your chance to win one of two extremely cool Nantucket Baggs. (These handy dandy tool bags will tempt nearly everyone, not just knitters.)
I have been listening to Swedish band The Chrysler on heavy rotation this week, particularly their song "First Blood."
Happy vernal equinox to one and all. Unless you're in the Southern Hemisphere – then happy autumnal equinox to you!
Eeek! I'm glad this light is only a concept. (Eye of Sauron moment, anyone?)
Did you hear the one about the sheep and the Welsh shepherds?
Chicken sweaters. Huh.
Aren't these cool cat beds?
I'll have to show this and this to Chaos and Mayhem so they can see how lucky they are to just have to model bibs.
I can so see Chaos doing this.
Hey you cats – looking for tips on how to annoy your people? Look no further!
---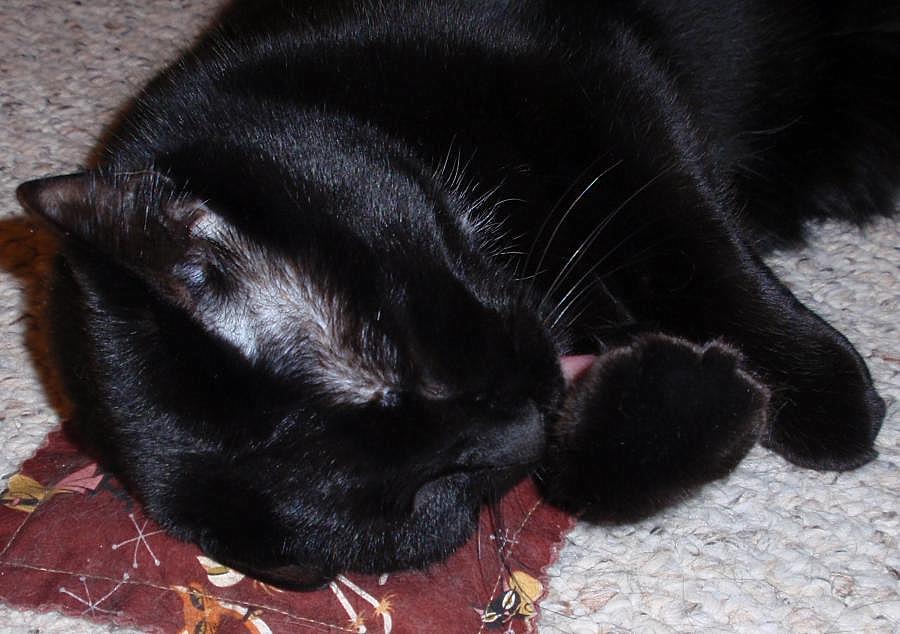 "My foot's pretty tasty, too." -Mayhem