Many thanks to Nico Jaye for donating an ebook copy of her freshly released kinky m/m romance, Sex and Candy, plus a "Love" ring for a lucky commenter to win!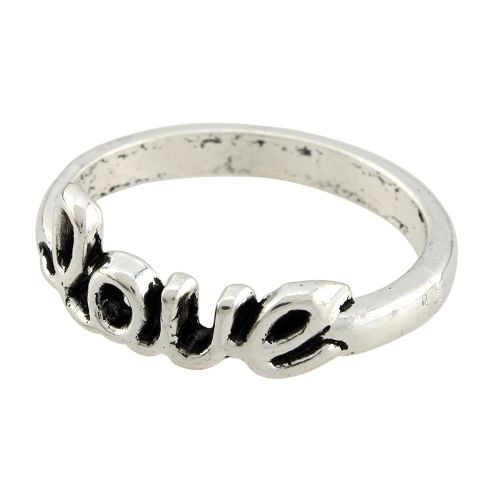 Lee may be in a relationship with Tony, but that little fact doesn't stop Lee when Tony agrees to allow him one wild night of no inhibitions. With excitement thrumming through his veins, Lee finds himself letting loose at Hard Candy, a popular cruise-worthy dance club known for its sweet Candymen and even sweeter one night stands. Under the club's pulsing lights, he meets a mysterious man in leather, and things soon get hot and heavy as Lee rediscovers his submissive side under the Dom's firm yet loving guidance.

When Lee returns home to Tony, though, will he face repercussions for his night of passion? Or is their relationship not quite as it appears?
Other Books
About Nico
Nico Jaye is a fan of all things HEA and has dragged her romance collection along for her moves from San Francisco to Los Angeles to Chicago to New York and back. She thinks reading is awesome and loves that she can hang out night after night with crinoline-wearing debutantes, brawny firemen in suspenders, and werewolf shifters with Scottish brogues. Nico loves Hello Kitty, spontaneous traveling, pretending to be crafty, and hot menfolk (not necessarily in that order). An overall feline enthusiast, she may or may not have a cat named "Nico" from whom she borrowed this pen name. You can find out more about Nico and her books at her website, Facebook, Twitter, Goodreads, and NSFW Tumblr.
Contest Rules
To enter, leave a comment stating that you are entering the contest. Contest closes 7 pm CDT, Friday, May 2.
By entering the contest, you're confirming that you are at least 18 years old.
If you haven't commented before, your comment will not be visible until after I moderate it. Please do not leave a second comment because your first doesn't show up! The blog gnomes will decide your comments are spam and then only ritual dust bunny sacrifice will salvage your entry…
If your comment is actually an advertisement or if your CommentLuv link turns it into an advertisement, your comment will be deleted. (Most of you do not need to worry – this refers to some pretty clever comment spam.)
Winners will be selected by random number.
You must leave a valid email address in the "Email" portion of the comment form.
Please make sure that your spam filter allows email from stumblingoverchaos.com!
If a winner doesn't respond to my congratulations email within 48 hours, I will select another winner.
If you win, please respect the author's intellectual property and don't make copies of the ebook for anyone else.
This contest is open worldwide!
---
"…zzzzzzzzzzzzzzzzzzzz…" -Chaos
*preparing to pounce attack sleeping Chaos* -Mayhem
What could possibly go wrong here?!