Many thanks to PD Singer for donating an ebook copy of her forthcoming m/m romance, Spokes, for a lucky commenter to win! Spokes will be released on November 1 by Rocky Ridge Books.
Pro cyclist Luca Biondi lives for the race. For the star of Team Antano-Clark, victory lies within his grasp – if he can outdistance 200 other hopefuls, avoid suspicion from race officials, and keep his lieutenant more friend than foe. Luca also has secrets, and eyes for amateur cyclist and journalist Christopher Nye.

Christopher understands Luca's need to keep their relationship under wraps, but chafes at hiding in the shadows of his lover's career. He's ready to cheer Luca's victories, but he knows too well how triumph can turn to tears. While Christopher's heart sees Luca the man, his inner journalist – and his editor – sees the cycling world's biggest scoop.

From the jagged curves of the Colorado Rockies to the viciously steep Belgian hills, Luca can ride out any bumps – except rumors.

A few words in the wrong ear could crash everything. With miles between them, hints of scandal, and Luca's fierce need to guard his reputation, a journalist might have to let go of the biggest story of his career or risk forcing his lover to abandon the race. Christopher and Luca face a path more treacherous than any road to the summit in the Italian Alps.
About PD
PD Singer lives in Colorado with her slightly bemused husband, two rowdy teenage boys, and thirty pounds of cats, all of whom approach carefully when she's in a writing frenzy. She's a big believer in research, first-hand if possible, so the reader can be quite certain PD has skied down a mountain face-first, been stepped on by rodeo horses, acquired a potato burn or two, and will never, ever, write a novel that includes sky-diving.

When not writing, playing her fiddle, or skiing, she can be found with a book in hand. Her husband blesses the advent of ebooks — they're staving off the day the house collapses from the weight of the printed page.
Contest Rules
To enter, leave a comment stating that you are entering the contest. Contest closes 7 pm CST, Friday, November 8.
By entering the contest, you're confirming that you are at least 18 years old.
If you haven't commented before, your comment will not be visible until after I moderate it. Please do not leave a second comment because your first doesn't show up! The blog gnomes will decide your comments are spam and then only ritual dust bunny sacrifice will salvage your entry…
If your comment is actually an advertisement or if your CommentLuv link turns it into an advertisement, your comment will be deleted. (Most of you do not need to worry – this refers to some pretty clever comment spam.)
Winners will be selected by random number.
You must leave a valid email address in the "Email" portion of the comment form.
Please make sure that your spam filter allows email from stumblingoverchaos.com!
If a winner doesn't respond to my congratulations email within 48 hours, I will select another winner.
If you win, please respect the author's intellectual property and don't make copies of the ebook for anyone else.
This contest is open worldwide!
---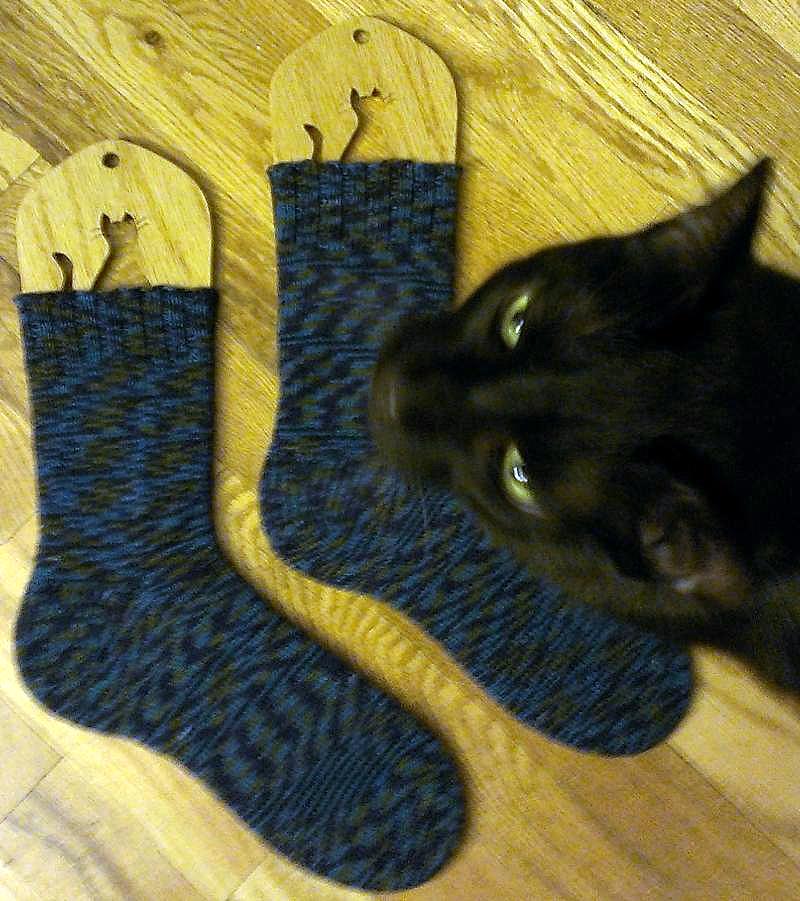 "Hmm. Don't you think that colorway is a little… busy?" -Chaos