As you may have read already, Wendy was in town for the opening of the Bohus Exhibit at the American Swedish Institute. Catherine and her husband hosted a party in Wendy's honor at their condo, which had the most amazing view of downtown Minneapolis. (Please excuse the graininess of my pictures – I was using the "available light" setting on my camera for most of the shots.)
Here's a picture of the knitbloggers gathered together (yes, I know, everyone who was there has a variation of this picture on their blog – but in this one, my eyes are open!) – from the left, Wendy, kmkat, me, and Susan.
And now… the blackmail shots! 😉 Probably best if no one tells Lucy that her mom was consorting with strange Ragdolls, hmm?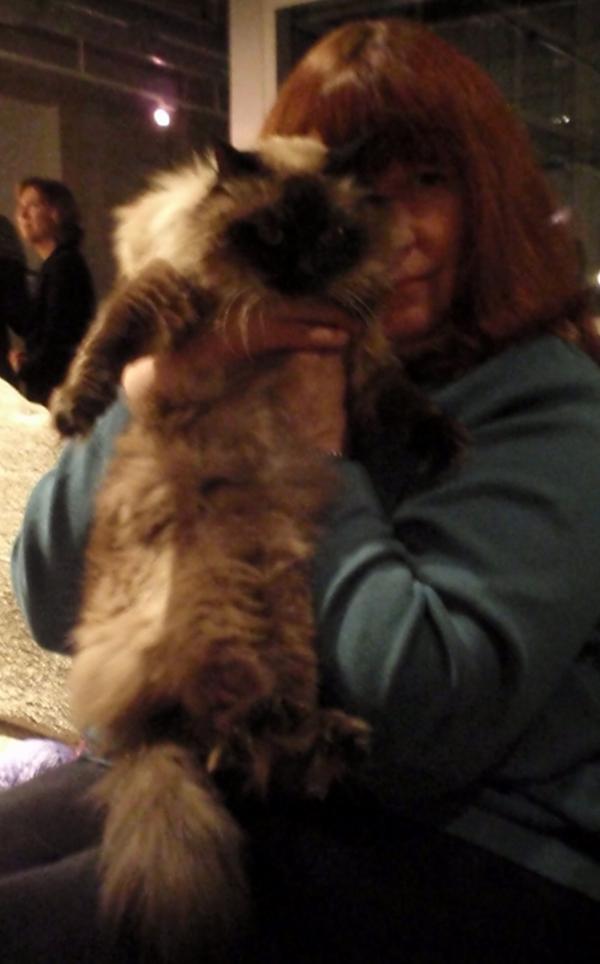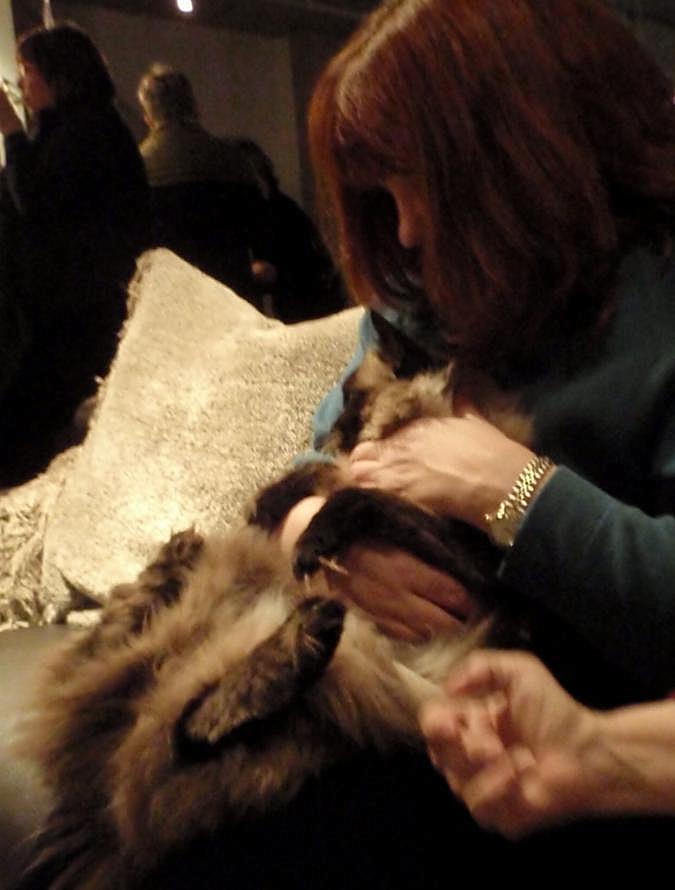 ---
Over the weekend, I stopped at IKEA and couldn't resist picking up a new cat bed. I think Chaos likes it.
"Don't let that paw get any closer to my new cat bed, Mayhem!" -Chaos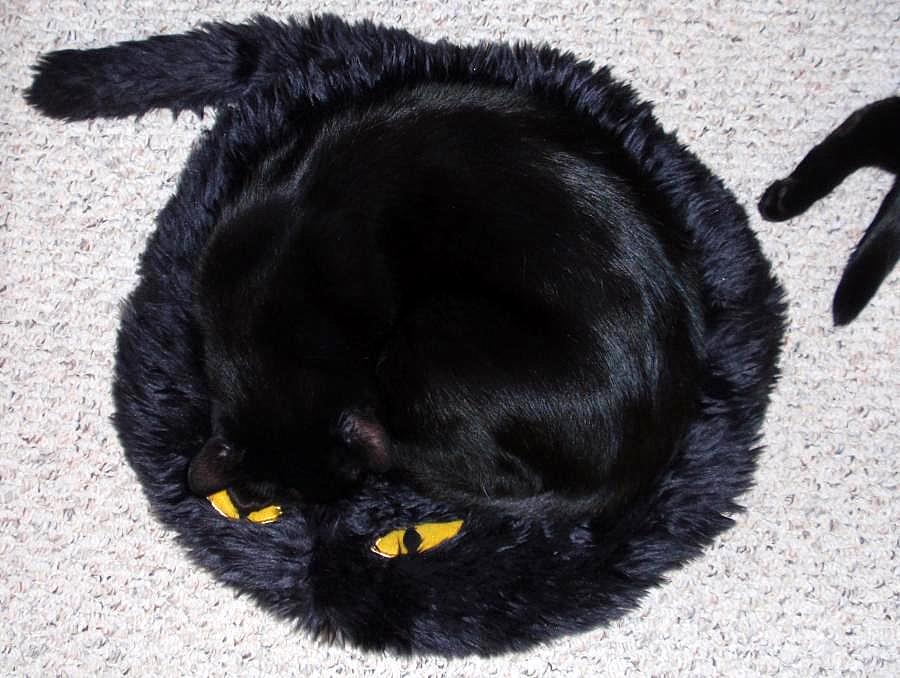 "But Mom bought that for both of us, big kitty!" -Mayhem
*zzzzzzzzzzzzzzzzzzzzzzzzzzzzz* -Chaos