Twilight in the sculpture garden
We'll walk around the place
Look upon the beautiful secrets
That all the artists made
– Semisonic
On Sunday, I also wandered through the Minneapolis Sculpture Garden, just across the street from Loring Park. Probably the best known sculpture is Spoonbridge and Cherry, which is also a fountain (the water comes out of the end of the stem when the fountain is on).
Minneapolis is sometimes called the "Mini-Apple." (Please note that the buildings of downtown are not slowly toppling over to the left. Whoops.)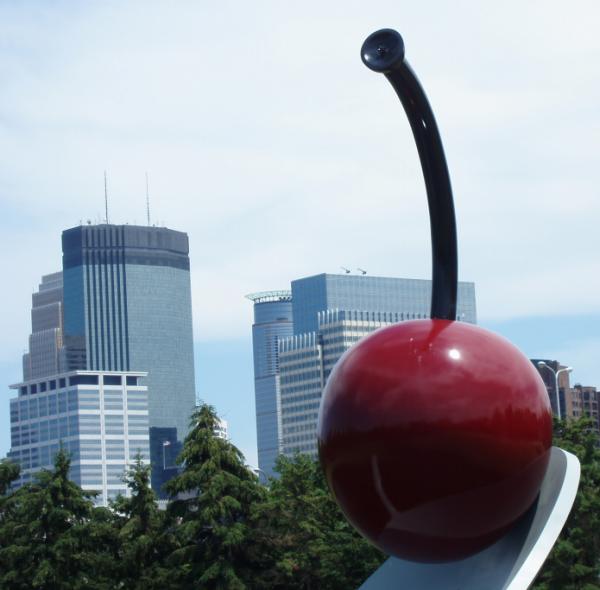 I'm particularly fond of Woodrow.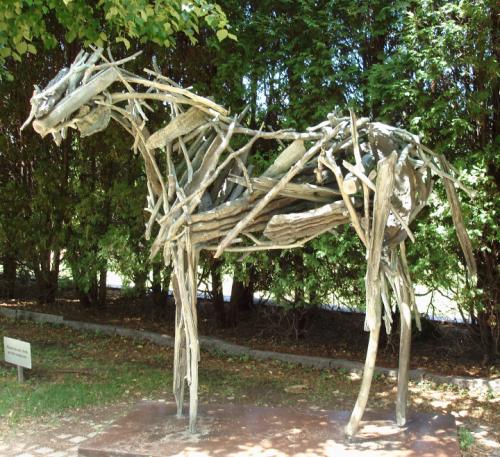 And of Standing Glass Fish, which is located in a small conservatory on the west edge of the Sculpture Garden.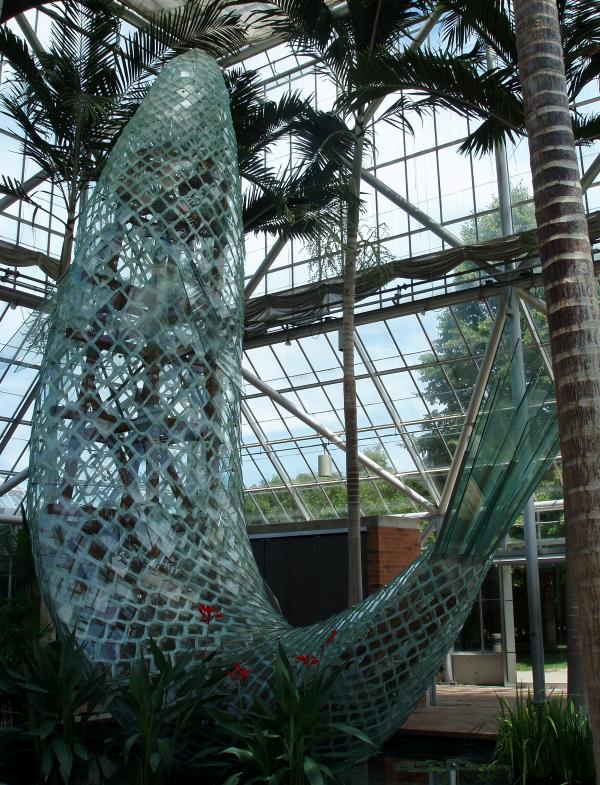 I thought that Paul Walters Piece looked like a very large ball of yarn.
Which reminded me to get out my Trekking sock and take another picture of it.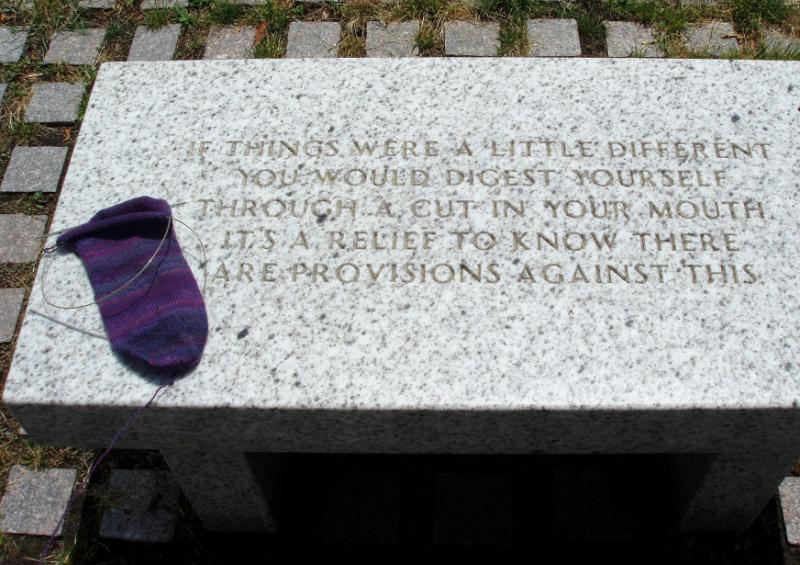 And then I headed home…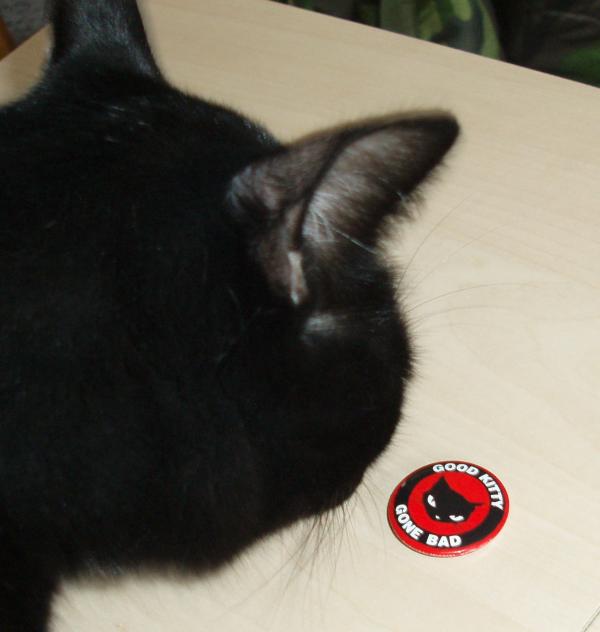 "I don't think I like what you're implying here."