It turns out that Stephani Hecht and I have birthdays that are about a week apart: I'm November 17 and she's November 25. Well, obviously we needed to lament celebrate such momentous events with a contest! Stephani has graciously donated a set of all five of her EMS Heat ebooks: Running Hot, Man Down, Lights and Sirens, Priority One, and Code Blue!
I'm also contributing prizes. 🙂 The first will be a ManLove music mix cd from me, plus a special bonus Stephani Hecht refrigerator magnet, plus additional m/m romance authorly swag. The second prize will be a paperback copy of Steve Kluger's amazing m/m romance, Almost Like Being in Love, which is no longer in print, plus m/m romance authorly swag. But wait, that's not all! For the knitters, a paperback copy of Cheaper Than Therapy: Joy, Healing and Life Lessons in Fiber by Annie Modesitt and a skein of Trekking 67 sock yarn.
When you comment, please mention which prizes interest you: EMS Heat ebooks, ManLove music cd & swag, Almost Like Being in Love & swag, or Cheaper Than Therapy & Trekking 67. Feel free to list more than one prize!
Thank for helping us celebrate our birthdays, everyone!
Contest Rules
To enter, leave a comment stating that you are entering the contest and in which prizes you are interested. Contest closes 7 pm CST, Monday, November 22.
If you haven't commented before, your comment will not be visible until after I moderate it. Please do not leave a second comment because your first doesn't show up! The blog gnomes will decide your comments are spam and then only ritual dust bunny sacrifice will salvage your entry…
If your comment is actually an advertisement or if your CommentLuv link turns it into an advertisement, your comment will be deleted. (Most of you do not need to worry – this refers to some pretty clever comment spam.)
Winners will be selected by random number.
You must leave a valid email address in the "Email" portion of the comment form.
Please make sure that your spam filter allows email from stumblingoverchaos.com!
If a winner doesn't respond to my congratulations email within 48 hours, I will select another winner.
If you win, please respect the author's intellectual property and don't make copies of ebooks for anyone else.
This contest is open worldwide!
---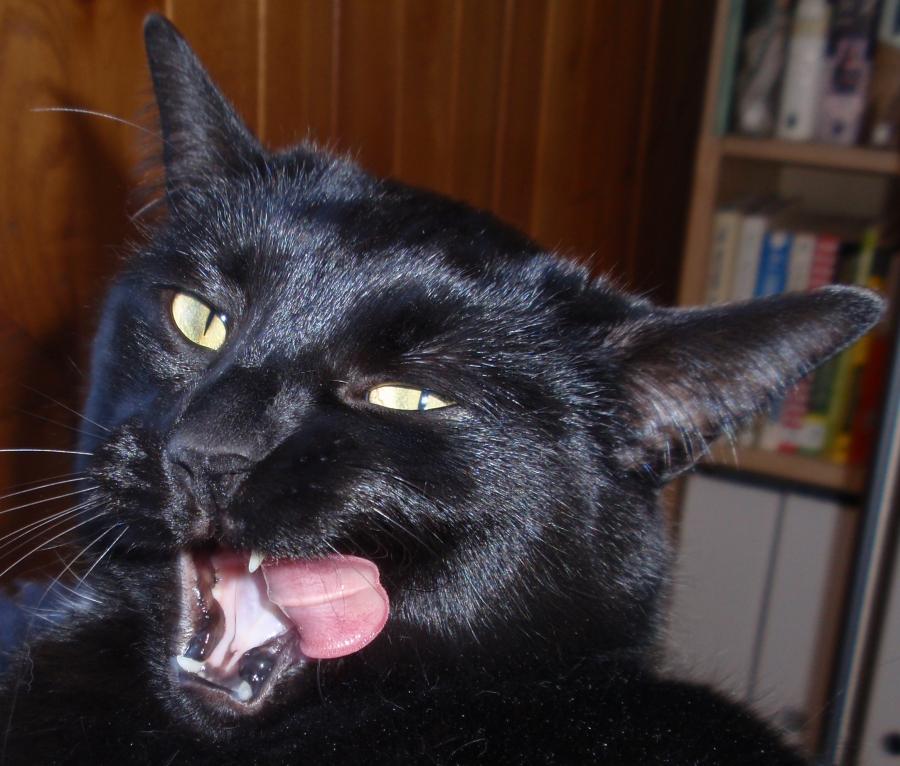 "Ha! I ate some of the prizes before you even heard about them and they were delicious!" -Mayhem