Many thanks to L. A. Witt for donating an ebook copy of your choice from her backlist, including Rain, the freshly released sequel to Rules of Engagement.
Brandon Stewart and Dustin Walker started dating two years ago after meeting in the local bar over a game of pool. Dustin has struggled to come out to his homophobic family and come clean about his relationship with Brandon, and now they're planning to get married. Now, in a bid to fix broken ties, Dustin's brother Tristan is trying to reconnect with him, which makes Brandon wonder if he, too, can mend fences with his own estranged brother. But is sixteen years of silence long enough for old wounds to heal?
When paramedic Nick Swain responds to a shooting in a seedy neighborhood, his entire world is thrown off its axis. His life is threatened…twice. Allegations of racism and medical neglect threaten his career and his ability to sleep at night. Not that he'll be sleeping any time soon after the incident throws him into the path – and arms – of Detective Andrew Carmichael.

One hot night after another with Andrew may help Nick relieve some stress, but sex won't solve every problem in his life. With the media hounding him and the city watching his every move, he starts to wonder if the world is out to get him.

The world may not be out to get him, but someone is.

And that someone wants Nick dead.
About L. A. Witt
L. A. Witt is an erotica writer currently living in Okinawa, Japan, with her husband and two incredibly spoiled cats. When she's not snorkeling in the crystal clear waters around the island, trying to elude the Polynesian Mafia, or taking pictures of hermit crabs, she also writes hetero erotic romance under the pseudonym Lauren Gallagher.  She is a direct descendant of Genghis Khan, Ulysses S. Grant, and the Aztec god Quetzalcoatl. This makes for the occasionally awkward family reunion.
Contest Rules
To enter, leave a comment stating that you are entering the contest. Contest closes 7 pm CDT, Friday, October 15.
If you haven't commented before, your comment will not be visible until after I moderate it. Please do not leave a second comment because your first doesn't show up! The blog gnomes will decide your comments are spam and then only ritual dust bunny sacrifice will salvage your entry…
If your comment is actually an advertisement or if your CommentLuv link turns it into an advertisement, your comment will be deleted. (Most of you do not need to worry – this refers to some pretty clever comment spam.)
Winners will be selected by random number.
You must leave a valid email address in the "Email" portion of the comment form.
Please make sure that your spam filter allows email from stumblingoverchaos.com!
If a winner doesn't respond to my congratulations email within 48 hours, I will select another winner.
If you win, please respect the author's intellectual property and don't make copies of the ebook for anyone else.
This contest is open worldwide!
---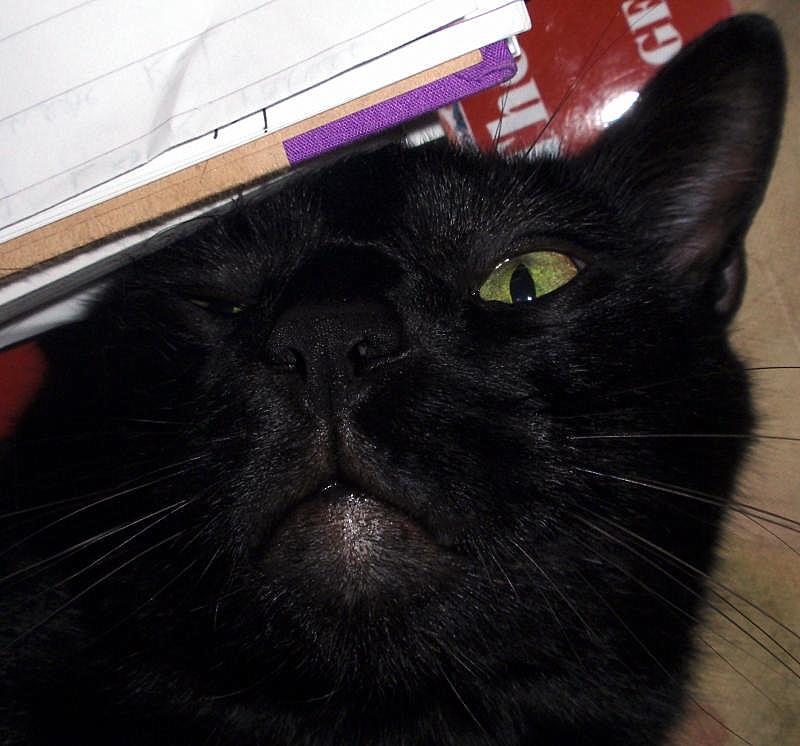 "Why do you want me to say, 'Arrrrgh, me mateys,' Mom?!" -Chaos