Congrats to Deanna, who won Litha's Constant Whim by Amy Lane! Litha's Constant Whim is being released by Dreamspinner today.
---
Many thanks to Heidi Cullinan for donating an ebook copy of her recently released paranormal m/m romance, Miles and the Magic Flute!
When the forest behind a Minnesota [Chris: Yay, Minnesota!!!] pawn shop turns out to be the doorway into a faerie paradise, Miles Larson doesn't see any reason to complain. He's bankrupt, single, and living in a trailer in his backwoods hometown after being laid off from his big city job: he could use a little downtime in a homoerotic dreamland.

But Miles soon learns that in the faerie world, nothing is quite as simple as it seems. The beautiful faerie man who has captured Miles's heart might also be after Miles's soul. The frightening beast who chases him through the forest is actually a noble-hearted human under a terrible curse. And at the center of it all is the deathly beautiful Lord of Dreams, a faerie so powerful that if Miles so much as looks at his face, he will be lost in dreamland forever.

The only hope for Miles's escape is a magic flute, an enchanted instrument that holds the answer to the faerie lord's defeat. But even if Miles is smart and strong enough to wield it, will he dare? When the cold light of truth dawns, if there is no reality beneath the love he's found in the faerie realm, Miles will have to return to his own world – alone.
Other Books
About Heidi
Heidi Cullinan has always loved a good love story, provided it has a happy ending. She enjoys writing across many genres but loves above all to write happy, romantic endings for LGBT characters because there just aren't enough of those stories out there. When Heidi isn't writing, she enjoys cooking, reading, knitting, listening to music, and watching television with her family. Heidi also volunteers frequently for her state's LGBT rights group, One Iowa, and is proud to be from the first Midwestern state to legalize same-sex marriage.

You can visit Heidi at her website and at her blog.
Contest Rules
To enter, leave a comment stating that you are entering the contest. Contest closes 7 pm CDT, Tuesday, June 29.
If you haven't commented before, your comment will not be visible until after I moderate it. Please do not leave a second comment because your first doesn't show up! The blog gnomes will decide your comments are spam and then only ritual dust bunny sacrifice will salvage your entry…
If your comment is actually an advertisement or if your CommentLuv link turns it into an advertisement, your comment will be deleted. (Most of you do not need to worry – this refers to some pretty clever comment spam.)
Winners will be selected by random number.
You must leave a valid email address in the "Email" portion of the comment form.
Please make sure that your spam filter allows email from stumblingoverchaos.com!
If a winner doesn't respond to my congratulations email within 48 hours, I will select another winner.
If you win, please respect the author's intellectual property and don't make copies of the ebook for anyone else.
This contest is open worldwide!
---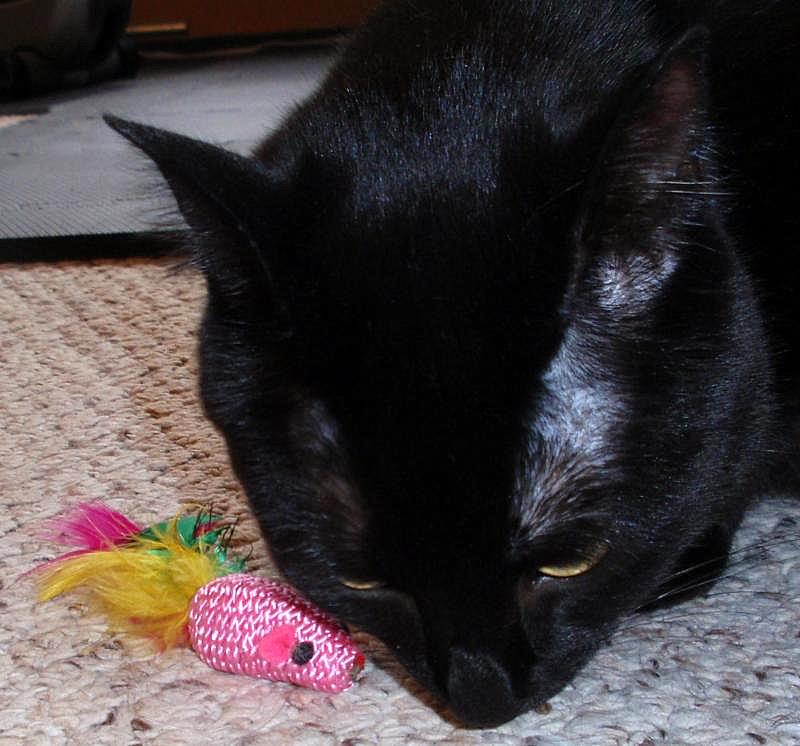 "Mom, why do you call this mouse Showgirl Mouse? I think you should call it Pink Feathery Butt Mouse!!" -Mayhem