Congratulations to Jenn, who was lucky random number 50 in my caption contest!
Friday it was bitterly cold (-11F when I was trying to go to work); yesterday it was sunny and +50F. I had my windows open and I could hear the sound of melting everywhere. (If you're not from a northern clime, melting sounds like water dripping and running outside… because it is, for the first time in months.) (Oh, my car? By the time they got to it yesterday afternoon, it started just fine – must've been a frozen fuel line. *sigh*)
I went for a walk yesterday afternoon so I could enjoy the lovely weather. Not surprisingly, I took a few pictures as I wandered around. Here's a mural on the side of Caffetto Cafe.
Even the liquor store has a mural, probably in homage to Grain Belt Beer and the now defunct Minnesota Brewing Company.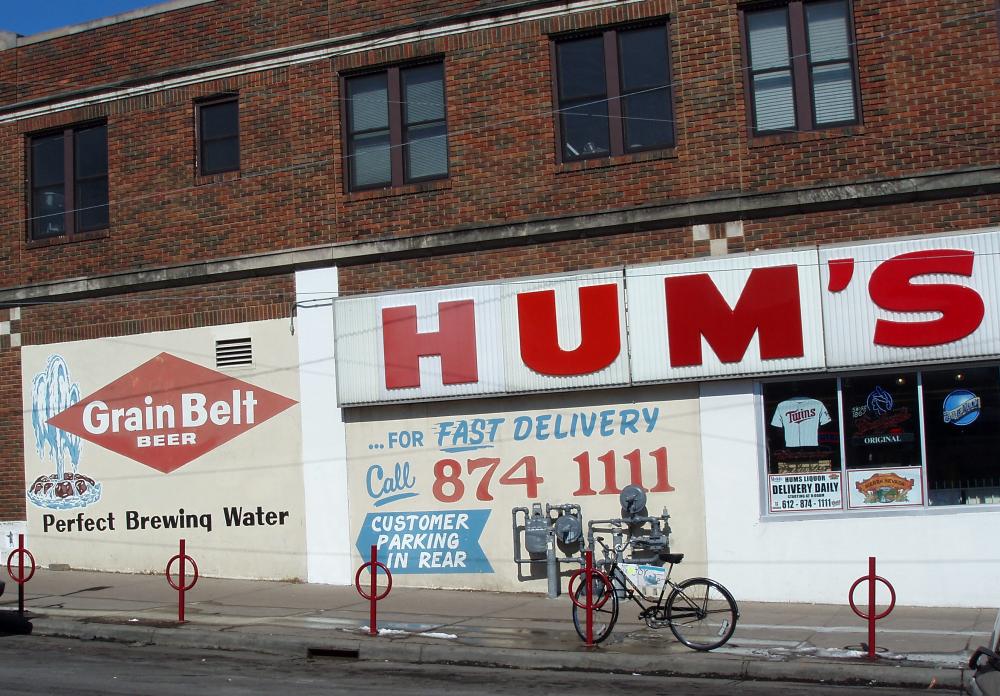 This mural on the side of a laundromat must refer to the more traditional mountain dew…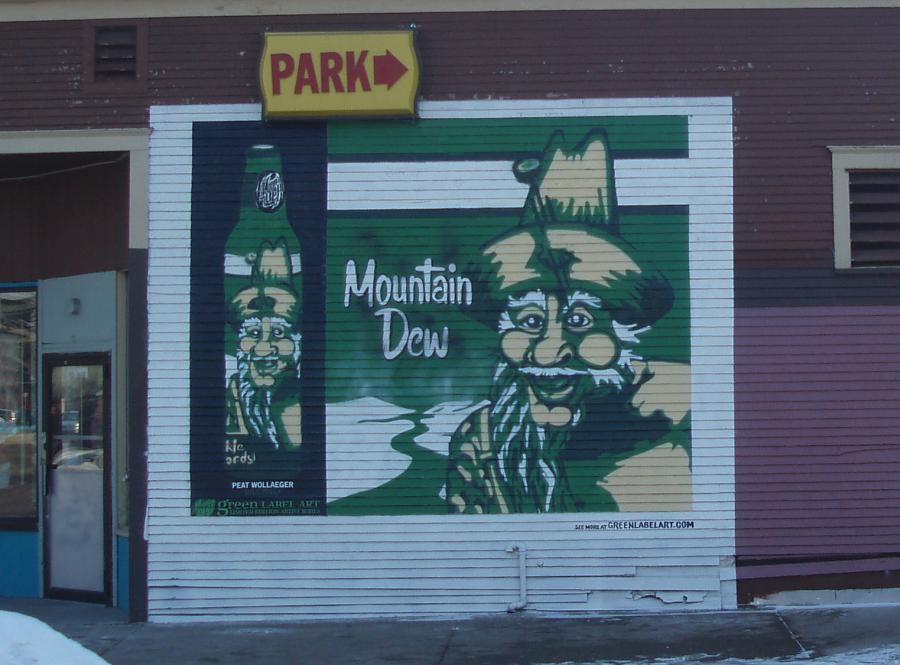 Would you get your hair cut here?! I sure wouldn't. Embiggen to read the sign…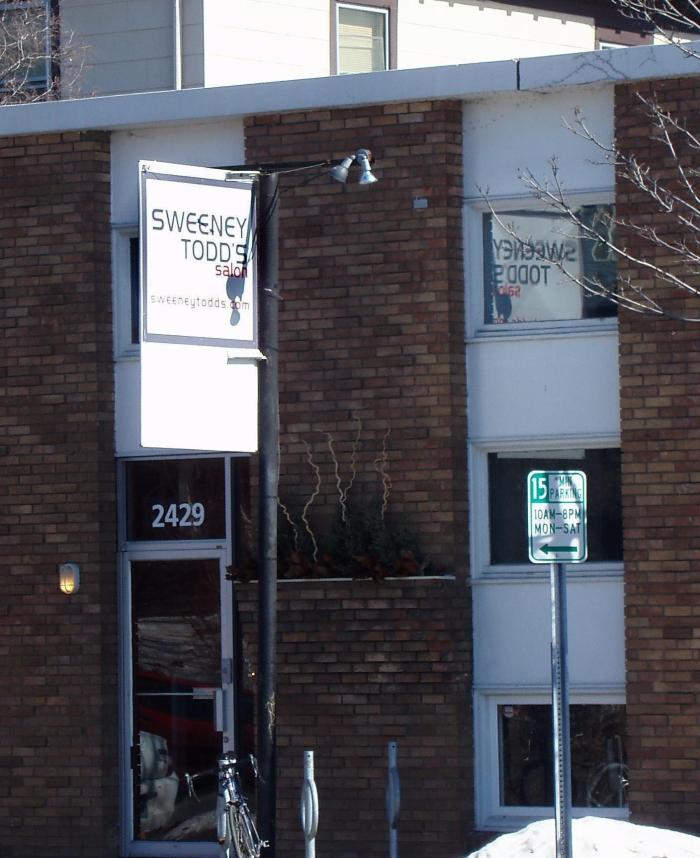 The cats were briefly interested in the open windows, but they quickly became bored due to lack of birds.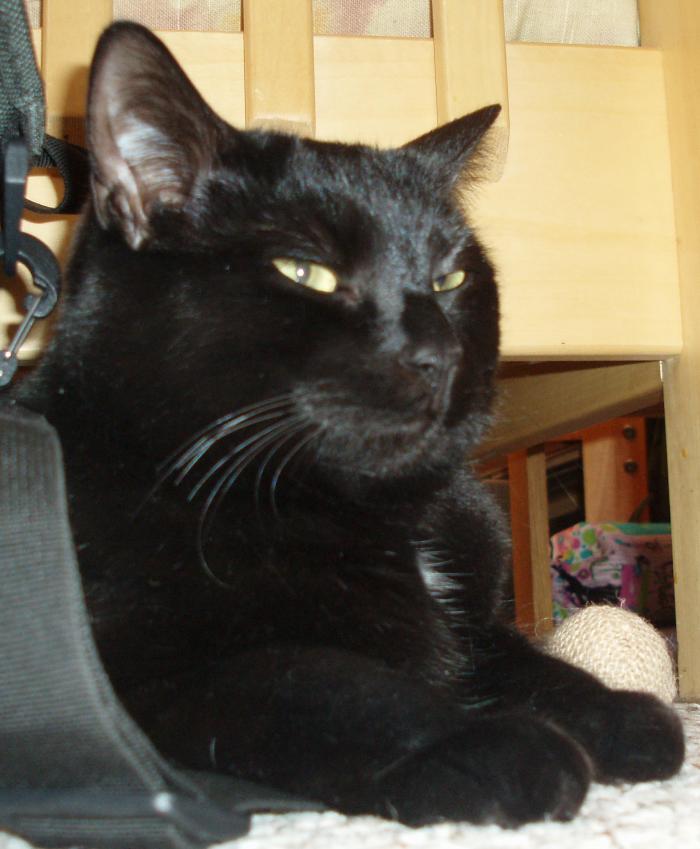 "Hmph. No birds. Plus you keep flashing that thing in my face. My life sucks." -Mayhem