I need some advice. My downstairs neighbor has been complaining about Chaos and Mayhem running around during the night and early morning (5:30 am, when I get up) while she's trying to sleep. I can't blame her – they're loud: "thundering paws" comes to mind. But I also can't think of any great solutions, either. I know that while I was on medical leave, my schedule was very messed up (um, I might've unthinkingly played fetch with Mayhem after 11:30 pm on more than one occasion) and I think that was the final straw for my downstairs neighbor.
About all I can think of to do is to shut them out of the bedroom overnight and in the morning. Anyone else have ideas on how to tame the thundering paws of my extremely active kitties?? ETA: Some additional information – I have carpet. Chaos is around 16 or 17 pounds, so when he runs, you definitely notice. May is 10 pounds.
Ok, onto some random stuff. Congrats to Marina and La, who were the winners of my Superpower Blogiversary Contest!
I stopped at my quirky neighborhood liquor store Monday evening (if you've ever wondered where all the body mod people work? Yup – that's the place) and mentioned my annotated beer case. She just rolled her eyes and said that "the boys in the back room" got a little bored sometimes…
Seems like it's cats two, Christmas trees zero so far…
Some of you may be aware that I have extremely eclectic musical tastes. 🙂 In fact, if it's by a top 40 artist from the past 10 years? I probably haven't heard it. Anyway, there's some pretty interesting holiday music out there, especially if the traditional songs are already getting on your nerves. Here are just a few – please note that this is all listen at your own risk!
Aquarium Drunkard has a nice playlist, including songs like Mae West's "Put the Loot in the Boot, Santa" and Big John Greer's "We Wanna See Santa Do the Mambo."

Big Rock Candy Junk Shop Christmas will be available for a few more days. There's some overlap with the playlist up at Aquarium Drunkard, but that's because Aquarium Drunkard's songs came from Big Rock Candy Mountain! Check daily for more fun songs, too – yesterday's songs were from Billy Childish & the Musicians of the British Empire ("Christmas Hell" and "Christmas Lights").

Everybody Cares, Everybody Understands has a free and legal Christmas mix up, which includes songs from Bright Eyes, Sufjan Stevens, and Death Cab for Cutie.

Suburban Sprawl has its annual Christmas compilation up. Some of the songs include Love Axe's "Happy New Year," and Jon Cendrowski's "Dick in a Box." You can also download their previous compilations.
Snow, snow, snow. We had more yesterday. Some pictures from work before I spent an hour driving 8 miles.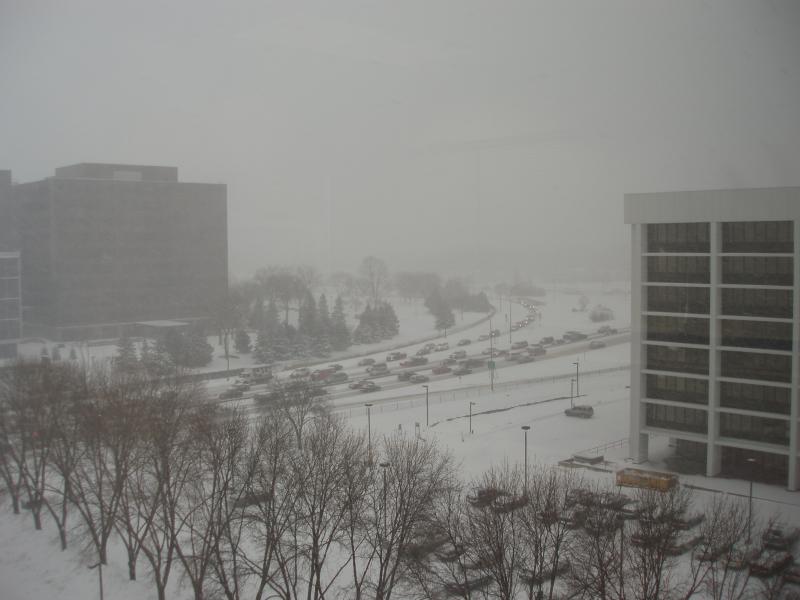 Generally, the world continues on a little further…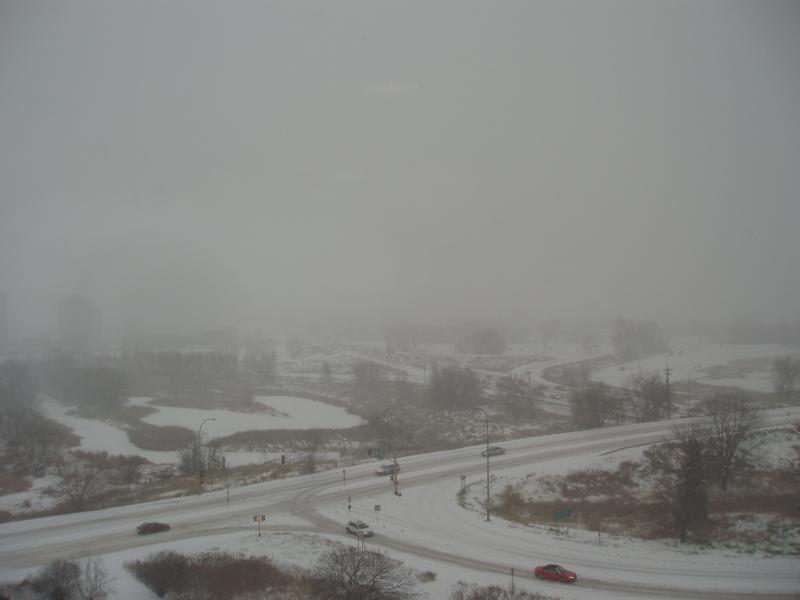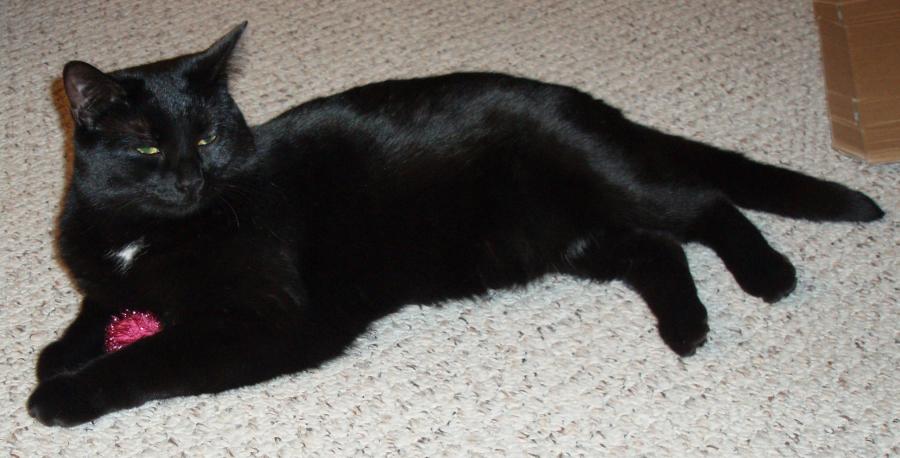 "Do I look as if I could possibly be noisy?! It has to be the big kitty." -Mayhem