Kristi has posted some more sock yarn reviews.
Clare is having a contest to celebrate her 100th post. Leave her a comment with a yarn substitution story, and you could win yarn, a shawl pin, or a book.
I should just knit up a pile of bibs to have on hand for those unexpected babies… Here are the first three bibs – I have a few more that still need buttons.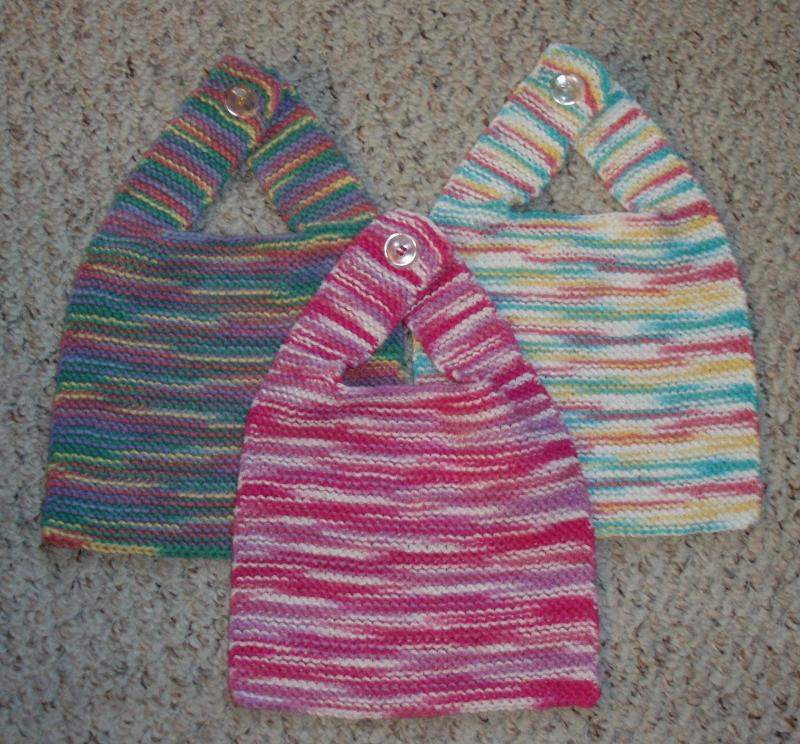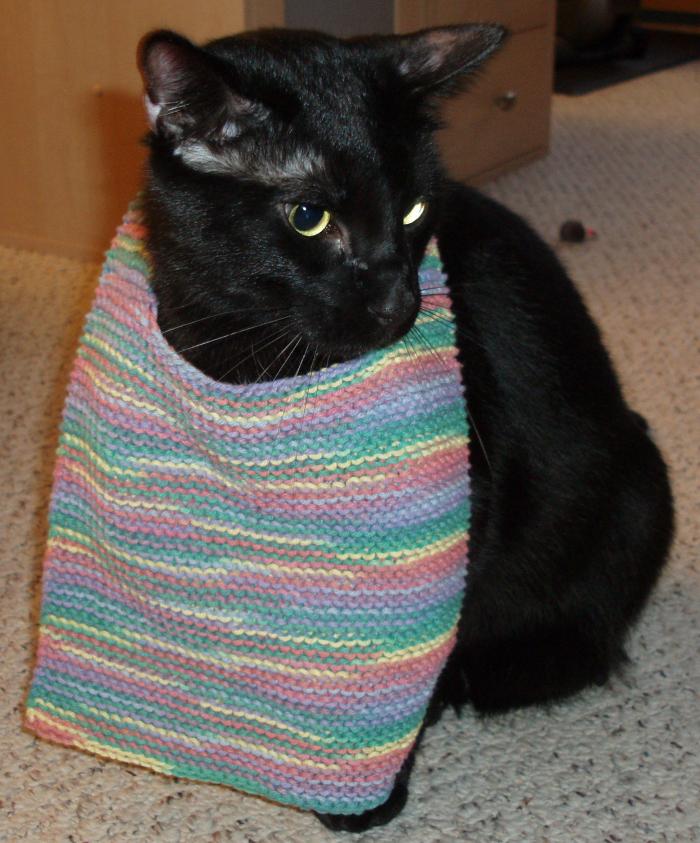 "Oh no, not bibs again. Well, at least this one will look nice with my eyes…" -Chaos
"Curses! These are easy to get off… unless your foot gets caught in the neck opening." -Chaos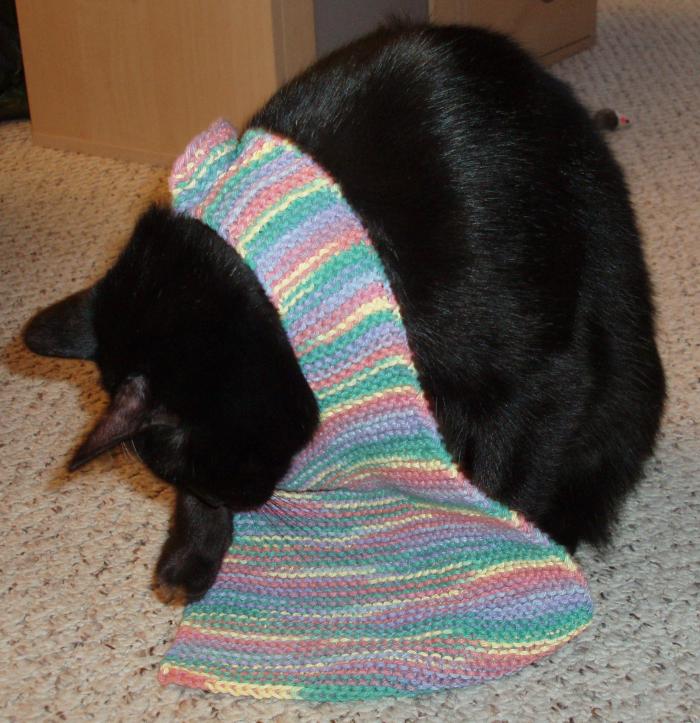 "Um, a little help here, Mom?!" -Chaos