…since I'm pretty sure most of you haven't ever heard of Cloud Cult (a local Minneapolis band), you're completely safe. Unless, of course, you want to go listen to the song ("Take Your Medicine") and see if you can get it stuck in your heads… Since some of you actually clicked on links to notorious earworms last week, I know you like to live dangerously. 🙂
Anne in New Zealand would like to send some goodies to whoever leaves the 300th comment on her blog.
Sorry my posts haven't been very energetic lately. I'll fill y'all in on why in a few days. Hopefully you can hang in there for a while!
Reading Update
Witch Hunt: An Ophelia and Abby Mystery by Shirley Damsgaard. Sweet and fluffy paranormal mysteries set in small-town Iowa, about a librarian who's a witch – I'll keep reading these (and not just because there's a black cat in the books).
Electric Blue by Nancy Bush. It was harder for me to get into the second Jane Kelly mystery than it was to get into the first (Candy Apple Red), but once I did, I enjoyed this light read.
Touch of Darkness: Darkness Chosen, Book 2 by Christina Dodd. I'm enjoying this series – I know it will be at least four books (based on the premise outlined in the first book) and I'm already waiting to find out when the next one will be published!
Bet Me by Jennifer Crusie. I'd read this before, but I was looking for a light and fun read and Jennifer Crusie rarely disappoints.
Dyeing Update
On Saturday, Jeanne, Miss T, and I converged on Deb's house for a lovely day of conversation, dyeing, knitting, eating, drinking, and laughter. Here's what we dyed – I didn't use any black and only minimal purple! Hopefully none of you hit your heads falling off your chairs in shock. 😉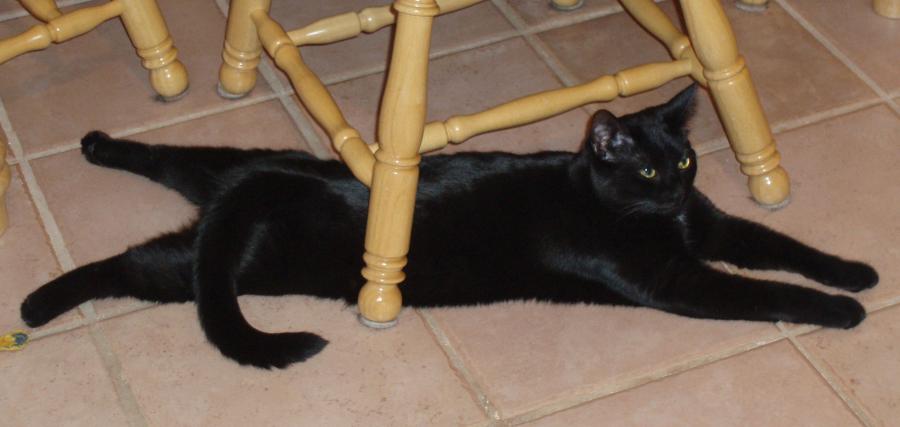 "This isn't as hard as you all think it is. Go try it right now! I'll wait." -Mayhem