Wendy's giving away a copy of Starmore's Fishermen's Sweaters. If interested, send an email to her contest line before noon EDT, July 29.
Tink's having a contest throughout the day today (July 27). Check in and answer the questions and you could "a mixed bag of surprise goodies" or a personal post from Tink!
If you remember the muffin incident, you will know why this made me very, very happy: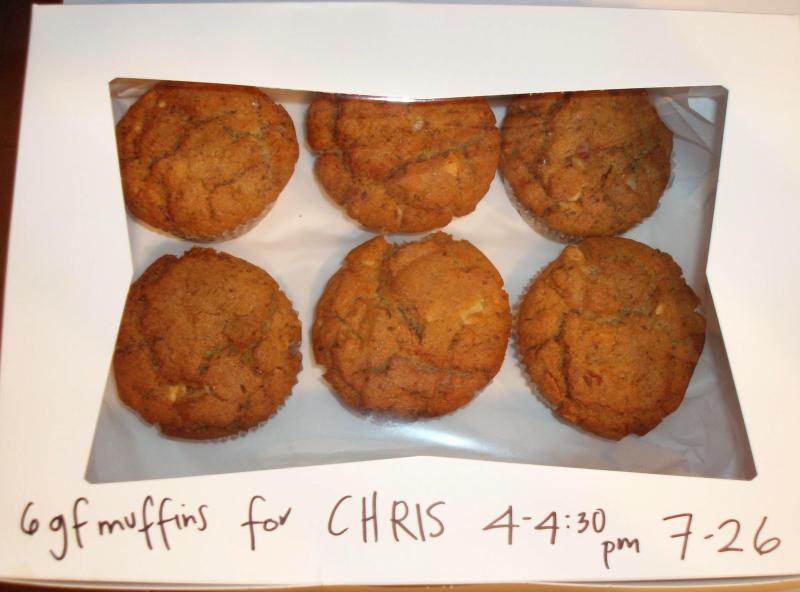 Mmmm… gluten-free, dairy-free cherry almond muffins… *wipes drool from keyboard*
But the fact that Bloglines hasn't been picking up my main RSS feed (it had an ominous red exclamation point by it yesterday) makes me unhappy. (Note: Looks like it's all better now – whew!) Good thing I'm heading to the cabin later this morning, eh? Have a great weekend, everyone!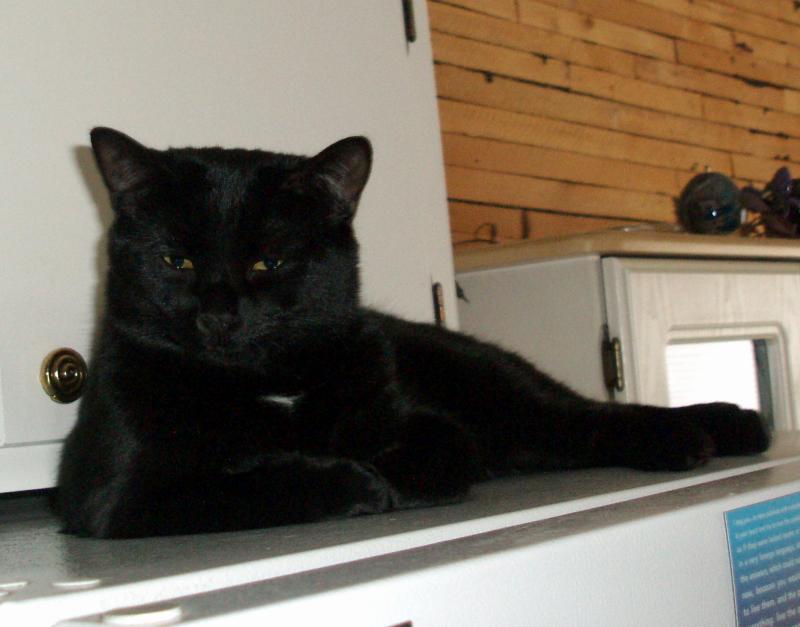 "Welcome to my Fortress of Solitude. Would you like a tour?" -Mayhem