But first, a few contests of interest.
Vicki Knitorious wonders what your favorite bedtime ritual is. Leave a comment about it before midnight CST, July 12, for your chance to win a fabulous and mysterious prize.
CursingMama's giving away a copy of the contemporary romance Misery Loves Cabernet. For your chance to win, leave a comment by 3 pm CST, July 15.
---
I finally completed my Wollmeise Tidepool Socks! Looks like I started them in early August last year. Why the heck did it take so long for me to knit this pair of socks?! Well, I love the pattern (I'll definitely be knitting lots more pairs of Tidepools) and the colorway (Pfauenauga), but had to knit this yarn on US00 (1.75mm) needles. I used Addi Lace Needles and boy, are they ever sharp. So sharp that I kept poking holes in my fingertips and would have to stop knitting for weeks to let my fingers heal. Then (and why do I know that some of you will laugh your heads off at this?), I apparently wore some sort of protective coating off the needles and they started to smell strongly of brass. Blech. That further reduced my desire to work on these socks.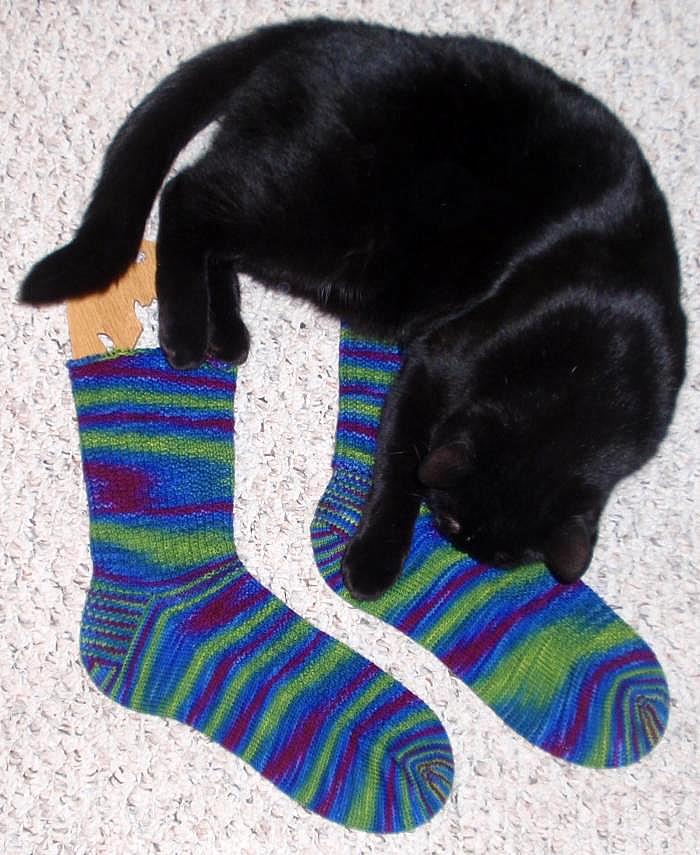 "Wow, it's been a long, long time since I found a pair of socks on the floor." -Mayhem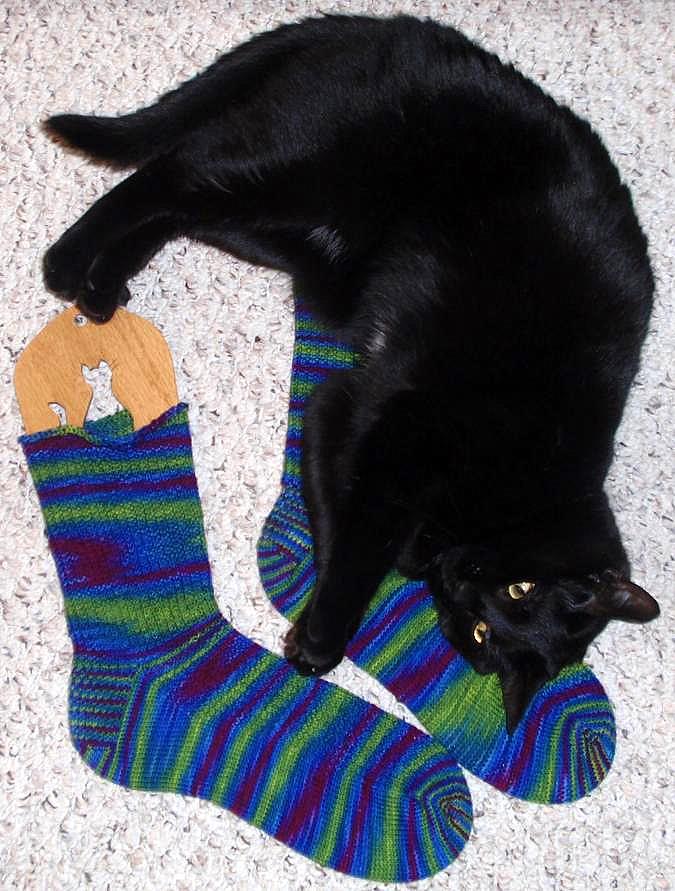 "Socks on the floor make me so happy!" -Mayhem
"Socks on the floor won't make me cry!" -Mayhem
"Socks on the floor are ever so tasty!" -Mayhem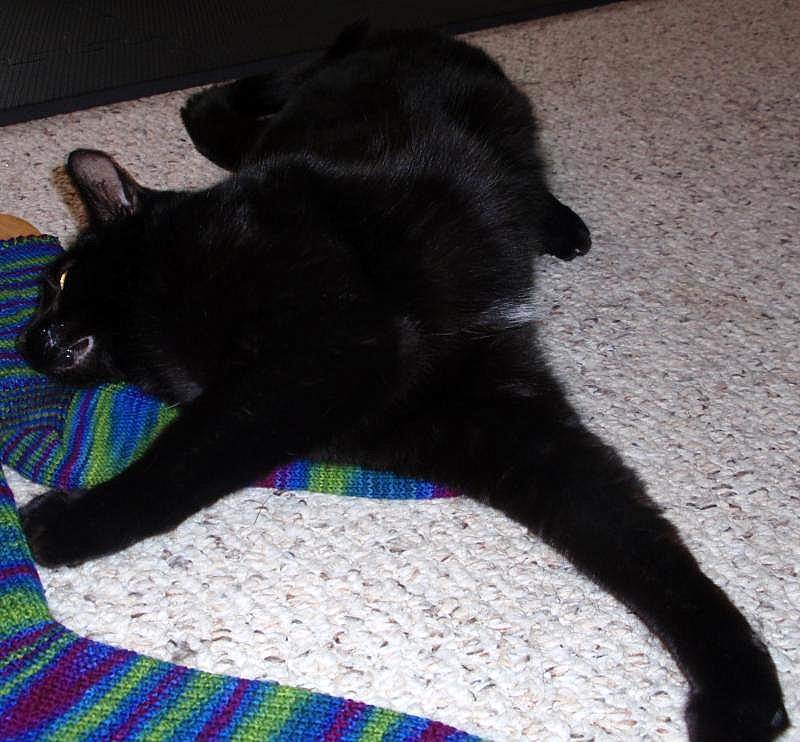 "Socks on the floor on which I'll writhe!" -Mayhem
And for those of you who'd like to see a cat-free photo of the socks (although odds are that I lost those readers long ago!):