Welcome back to Art Journaling Monday! 🙂
10 journal prompts to get you thinking about politics… if you can stand to do so.
---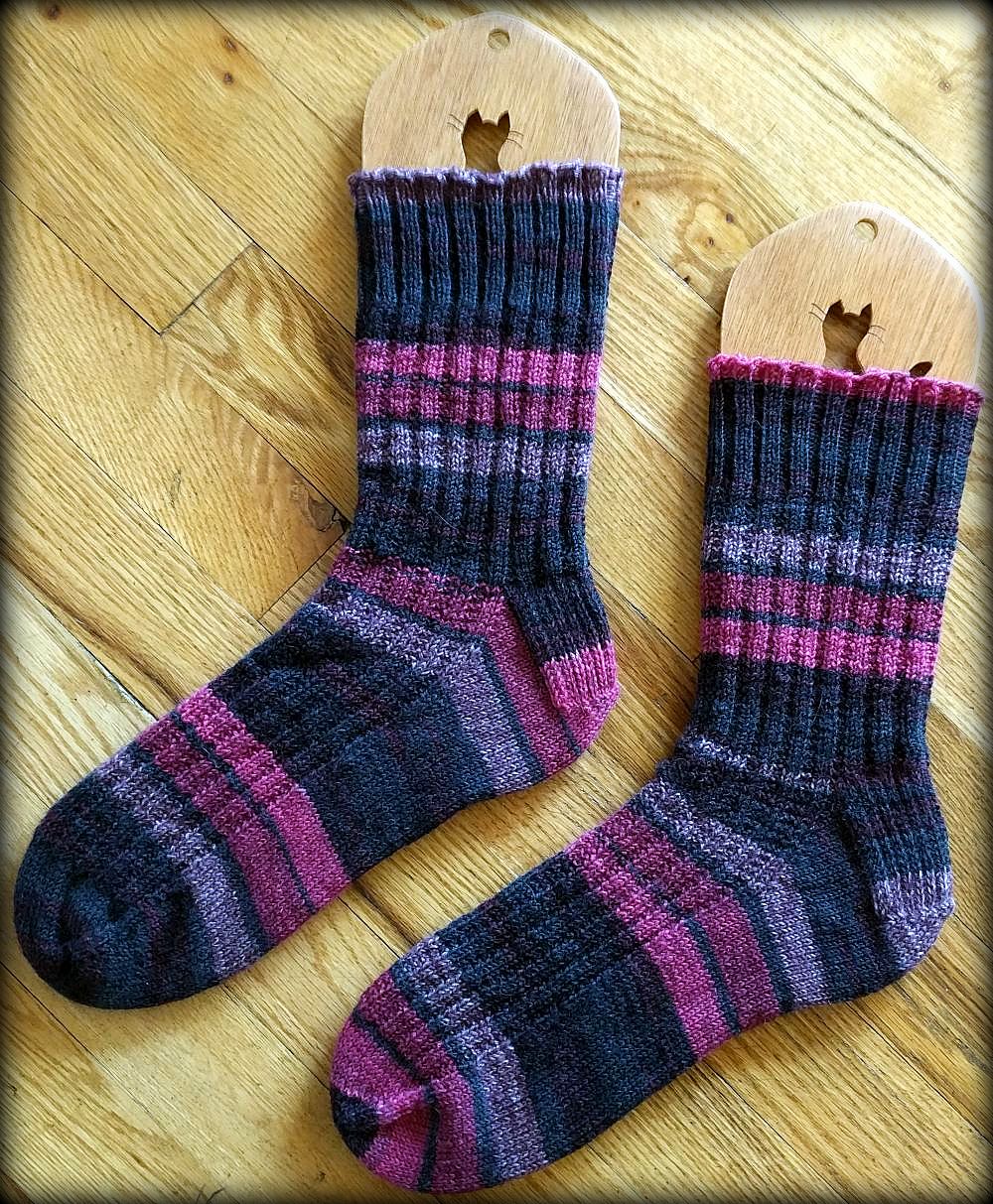 The really funny thing about these socks I "finished" a few days ago? I discovered them when I was looking for something else… and they only needed two ends woven in to be done. Of course, I do remember moaning and bitching about the skein of yarn I used for them, which I firmly believe should've been sold as seconds due to the truly alarming number of ends in it. I'd planned to knit these matchy matchy, but by the time I started the second sock, I knew that wasn't going to work (too many knots) so I knit it from the opposite end of the skein.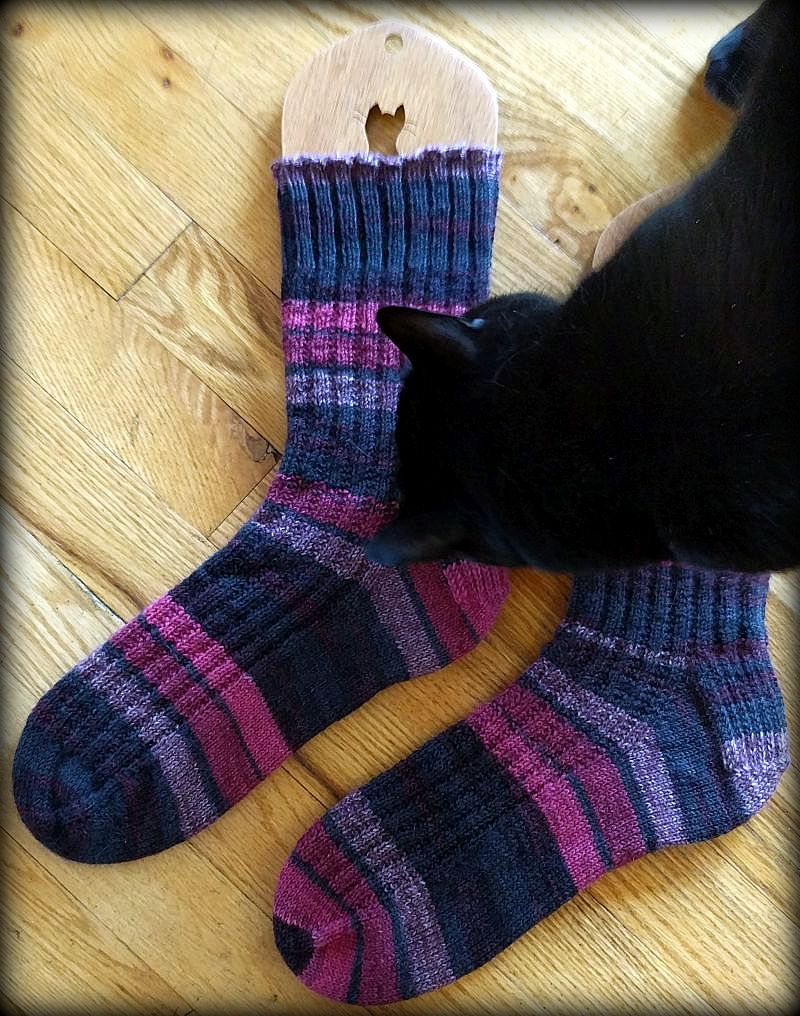 "What are these things on the floor?! They seem somehow familiar, maybe from a long, long time ago." -Mayhem