---
---
Congrats to Samantha, who won All Kinds of Tied Down by Mary Calmes! All Kinds of Tied Down will be released by Dreamspinner Press on July 4.
Congrats to Sandra O, who won Diversion (2nd ed) by Eden Winters! Diversion will be released July 4 by Rocky Ridge Books.
---
---
Randonymity
Since Friday's a holiday here, it was brief linkity today or no linkity… Oh good, glad you see it my way now. 😉
Contest(s)
Bookity
Dear Author doesn't seem to be doing their news posts anymore, alas.
Think, Learn, Do, Make
Cookity
Gluten Free
Cool
Cool or Wha…?
Wha…?
LOL
Teh Cute
Reading Update
---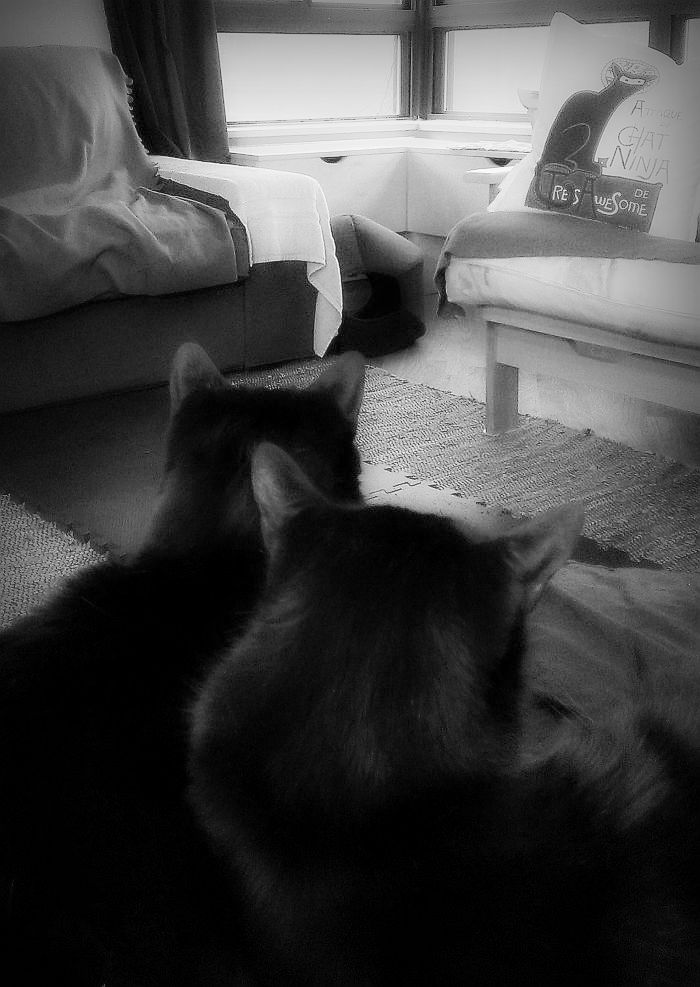 We were all very cozy during the crazy Sunday rain…
"I'm outta here if there's another flash of lightning!" -Mayhem
"Mom will keep us safe, May!" -Chaos