---
---
Congrats to Engese31, who won the signed paperback copy of Becky Black's two novella m/m science fiction romance anthology, Travelers: Tilt!
---
---
Randonymity
Hey, there's actually going to be a contest next week. 🙂
If linkity seems a bit sparse this week, it's because I'm tired (from a thunderstorm that started really early this morning and kept me awake) and a bit frazzled (I have a handyman here this week to do a partial bathroom remodel).
Contest(s)
Bookity
Think, Learn, Make, Do
Cookity
Gluten Free
Cool
Cool or Wha…?
Wha…?
Tunity
LOL
Teh Cute
Reading Update
---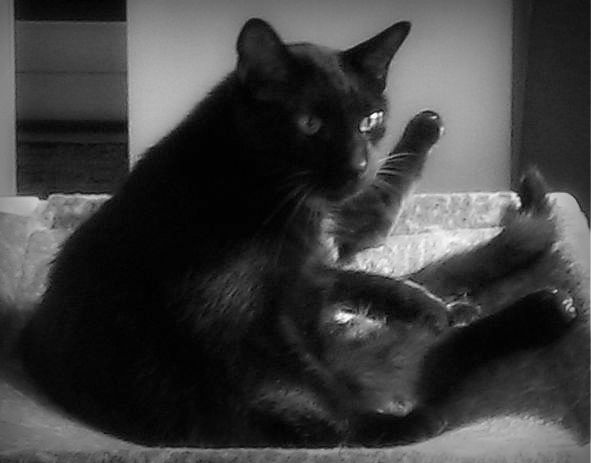 "What was that noise? Was that the handyman's truck?! Should I run and hide before Mom tries to lock me in the kitty room?" -Chaos