Many thanks to Lillian Francis for donating an ebook copy of her recently released m/m romance, Waiting for a Spark, for a lucky commenter to win! Waiting for a Spark was previously published in the Lashings of Sauce anthology.
Jerome's life is humdrum, mundane even. Every day he catches the bus to work, listens to his best friend, Nav, rant on about the latest crisis in his life and tries to stop his attention from wandering to the gorgeous guy at the back of the bus too often. After all it would be embarrassing to get caught staring.

Friday morning had been no different. Except that the object of his blatant attention was definitely making eye contact, his Asian best friend had involved the entire bus in a racist rant against the East Europeans and Jerome appeared to have been struck dumb.

Now two days later Jerome's run out of milk and all the local shops are shut except for the Polskie Delikatesy. Jerome's hanging about on the pavement, studying adverts in the window which appear to be made up of far too many Zs & Ks, and wondering if he could do without milk for the evening. Stepping through the door brings Jerome face to face with the realisation that racism isn't just about rants and rallies, but is inherent in thoughts and deeds, things said, or even in silence. That being a target for other people's prejudice because of his sexuality, doesn't mean he's immune from false and pre-conceived notions. If he can come to terms with that and accept that everyone – even a gay liberal trainee journalist – might be just a little bit racist, then maybe, just maybe, he could be going home with more than a pint of milk.
Excerpt (scroll down)
Also by Lillian
About Lillian
An avid reader, Lillian Francis was always determined she wanted to write, but a 'proper' job and raising a family distracted her for over a decade. Over the years and thanks to the charms of the Internet, Lillian realized she'd been writing at least one of her characters in the wrong gender. Ever since, she's been happily letting her 'boys' run her writing life.

Lillian now divides her time between family, a job and the numerous men in her head all clamouring for 'their' story to be told.

Lillian lives in an imposing castle on a wind-swept desolate moor or in an elaborate 'shack' on the edge of a beach somewhere depending on her mood, with the heroes of her stories either chained up in the dungeon or wandering the shack serving drinks in nothing but skimpy barista aprons.

In reality, she would love to own a camper van and to live by the sea. You can find out more about Lillian and her books on her blog, Goodreads author page, and Twitter.
Contest Rules
To enter, leave a comment stating that you are entering the contest. Contest closes 7 pm CDT, Friday, September 13.
By entering the contest, you're confirming that you are at least 18 years old.
If you haven't commented before, your comment will not be visible until after I moderate it. Please do not leave a second comment because your first doesn't show up! The blog gnomes will decide your comments are spam and then only ritual dust bunny sacrifice will salvage your entry…
If your comment is actually an advertisement or if your CommentLuv link turns it into an advertisement, your comment will be deleted. (Most of you do not need to worry – this refers to some pretty clever comment spam.)
Winners will be selected by random number.
You must leave a valid email address in the "Email" portion of the comment form.
Please make sure that your spam filter allows email from stumblingoverchaos.com!
If a winner doesn't respond to my congratulations email within 48 hours, I will select another winner.
If you win, please respect the author's intellectual property and don't make copies of the ebook for anyone else.
This contest is open worldwide!
---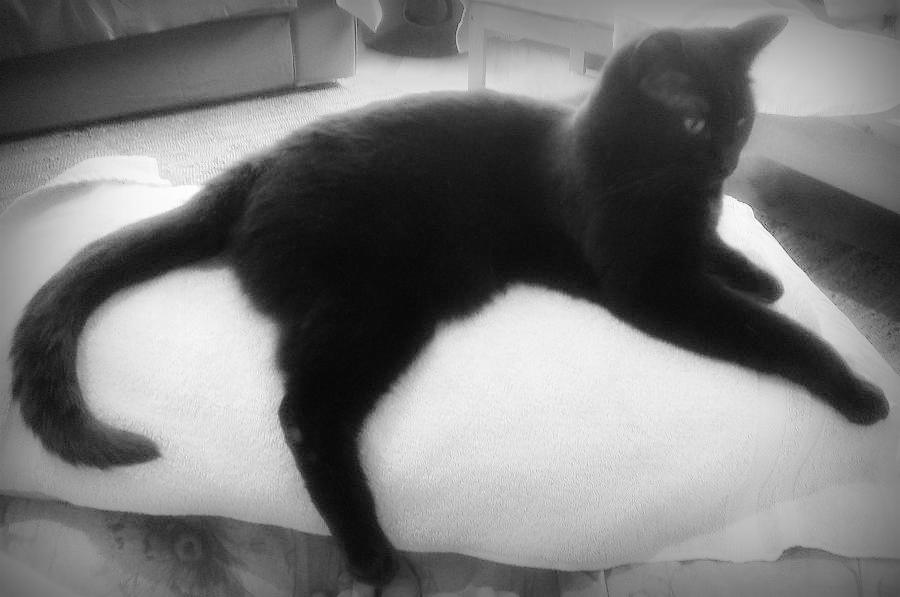 "I wonder how long I'll have to stay on Mom's knee-support bolster before she'll throw one of my furry mice for me?" -Mayhem