I went to IKEA four times in eight days during the last two weeks. Since my regular level of shopping is a weekly visit to my co-op, a Target trip for kitty litter and sundries once every other month, and a Rainbow Foods trip for frozen orange juice every eight to ten weeks, the IKEA thing was pretty over the top for me. Rest assured that I have done my part to stimulate the Swedish economy.
Many thanks to Jeanne and her husband for providing both a pickup and muscle support to transport the pile of boxes below from IKEA, up two flights of stairs, and into my condo. This picture was taken after I'd already assembled one BILLY bookcase – for full box city effect, you should picture one more of the long box on the right. Yup, things were pretty crowded in my living room last week. (Do you recognize the tv in the picture below?)
It sure took a lot of space to hold the contents of the old cd racks and tv cabinet until I assembled the new storage system. For bonus points, can you spot the cat in the picture below?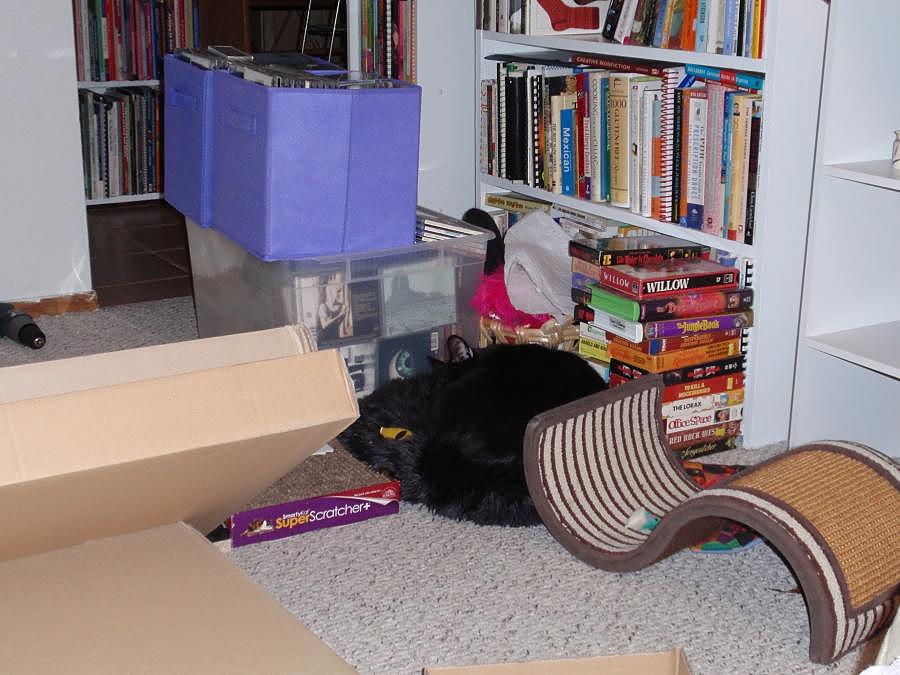 There are two cats in this picture. Can you find them both? If so, can you figure out which is which? (Sorry, no bonus points – if you figured out where the cat was in the previous picture, this one's easy.)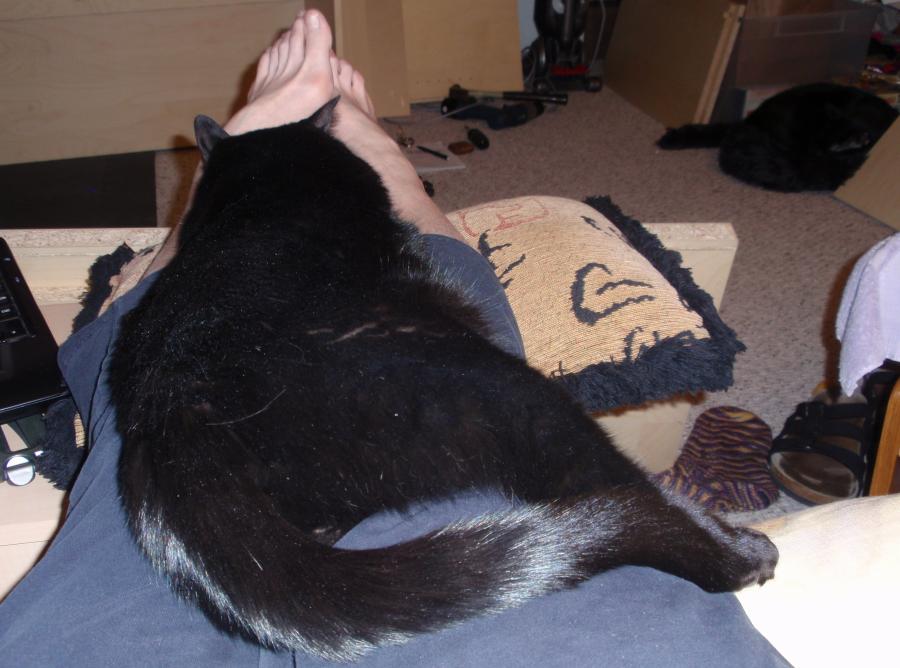 *zzzzzzzzzzzzzzzzzzzzzzzz…* -Chaos
*zzzzzzzzzzzzzzzzzzzzzzzz…* -Mayhem
Have a great weekend, everyone! May it be as productive for all of you as I hope it is for me.