Many thanks to Lillian Francis for donating an ebook copy of her forthcoming m/m romance, Lovers Entwined, for a lucky commenter to win! Lovers Entwined will be released on December 6 by Ellora's Cave.
Ewan is one of Boston's leading genealogy experts. When a would-be bridegroom comes looking for confirmation that there are no skeletons in his ancestral closet, Ewan considers turning the job down. Trey is a jerk of the highest order and yet Ewan experiences an infuriating attraction that's easy to justify. Trey's exactly his type – a carbon copy of the man Ewan's been looking for his entire life.

Harder to explain is the sense of recognition that leaves Ewan speechless the moment Trey steps into his office. Or the stomach-churning sensation at the thought of casting the job aside.

Trey gets more appealing by the day, leaving Ewan struggling with forbidden desire for his client. Desire not helped by strange voyeuristic dreams that have started to haunt his sleep. Dreams that appear to be an echo of the past…
Also by Lillian
About Lillian
An avid reader, Lillian Francis was always determined she wanted to write, but a 'proper' job and raising a family distracted her for over a decade. Over the years and thanks to the charms of the Internet, Lillian realized she'd been writing at least one of her characters in the wrong gender. Ever since, she's been happily letting her 'boys' run her writing life.

Lillian now divides her time between family, a job and the numerous men in her head all clamouring for 'their' story to be told.

Lillian lives in an imposing castle on a wind-swept desolate moor or in an elaborate 'shack' on the edge of a beach somewhere depending on her mood, with the heroes of her stories either chained up in the dungeon or wandering the shack serving drinks in nothing but skimpy barista aprons.

In reality, she would love to own a camper van and to live by the sea. You can find out more about Lillian and her books on her blog, Goodreads author page, and Twitter.
Contest Rules
To enter, leave a comment stating that you are entering the contest. Contest closes 6 pm CST, Wednesday, December 5.
By entering the contest, you're confirming that you are at least 18 years old.
If you haven't commented before, your comment will not be visible until after I moderate it. Please do not leave a second comment because your first doesn't show up! The blog gnomes will decide your comments are spam and then only ritual dust bunny sacrifice will salvage your entry…
If your comment is actually an advertisement or if your CommentLuv link turns it into an advertisement, your comment will be deleted. (Most of you do not need to worry – this refers to some pretty clever comment spam.)
Winners will be selected by random number.
You must leave a valid email address in the "Email" portion of the comment form.
Please make sure that your spam filter allows email from stumblingoverchaos.com!
If a winner doesn't respond to my congratulations email within 48 hours, I will select another winner.
If you win, please respect the author's intellectual property and don't make copies of the ebook for anyone else.
This contest is open worldwide!
---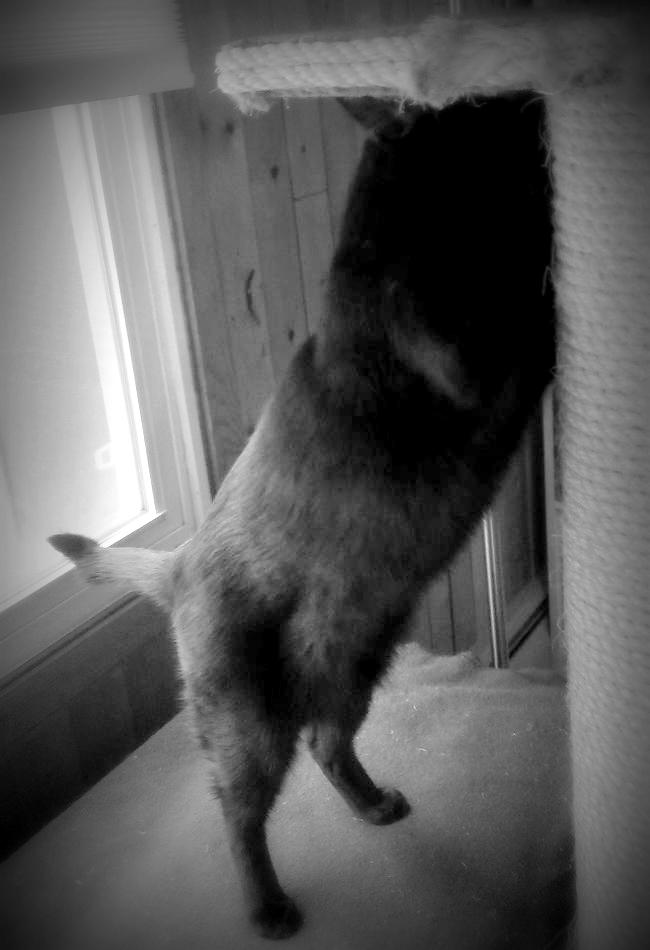 *sharpen sharpen sharpen sharpen sharpen* -Chaos