Many thanks to Alex Whitehall for donating an ebook copy of the recently released tattoo-themed m/m anthology, Written in Flesh, for a lucky commenter to win!
For many people, there's nothing hotter than a man with tattoos. He might get them to commemorate a lost loved one, celebrate an event, or just to look bad-ass, but there's no doubt the man enjoys showing off his ink. Tribal, classic black and white, or elaborate colored artwork spanning the entire back, each mark has a story, an indelible reminder of the past etched onto the human canvas with care and precision. We're showcasing four of those stories in Written in Flesh.

Key is Bound by Ink to a woman he does not – cannot – love. He runs to escape his fate, but finds Dax, another fugitive, and learns that some bonds go deeper than skin. In the heyday of the 1980's, Ian Grothe's club is about to discover the Next Big Thing, but Ian only has eyes for the lead singer. But as the band's star rises, Ian gets left behind, his hopes turning to Powder.

Then, in Helotry, Rontak is an escaped slave who wears the mark of his service beneath his skin. While on the run, he is sheltered by Trey, an artist with a heavy secret of his own. Finally, Ellis comes to the Sui Generis Protection Agency bearing the Mark of the Familiar, magical animal tattoos granting him remarkable shapeshifting abilities. When he feels a True Bond to William, the Wardsman of the agency, he has to convince William of the truth or risk losing his sanctuary, and perhaps even his life.
About Alex
If there are two types of people in the world, Alex Whitehall probably isn't one of them, despite being a person. Her – for lack of a better pronoun – favorite pastimes include reading, horseback riding, reading, watching geek-tastic television, reading, and running. While Alex prefers writing over doing anything else (except maybe reading), sometimes she emerges from the cave to be social and to hunt for food at the local market. She can be found blogging, searching the Internet for more books to read, and tending after her aloe plant Cornwall. You can find out more about Alex on her blog, at GoodReads, and on Twitter.
Contest Rules
To enter, leave a comment stating that you are entering the contest. Contest closes 7 pm CST, Thursday, November 8.
By entering the contest, you're confirming that you are at least 18 years old.
If you haven't commented before, your comment will not be visible until after I moderate it. Please do not leave a second comment because your first doesn't show up! The blog gnomes will decide your comments are spam and then only ritual dust bunny sacrifice will salvage your entry…
If your comment is actually an advertisement or if your CommentLuv link turns it into an advertisement, your comment will be deleted. (Most of you do not need to worry – this refers to some pretty clever comment spam.)
Winners will be selected by random number.
You must leave a valid email address in the "Email" portion of the comment form.
Please make sure that your spam filter allows email from stumblingoverchaos.com!
If a winner doesn't respond to my congratulations email within 48 hours, I will select another winner.
If you win, please respect the author's intellectual property and don't make copies of the ebook for anyone else.
This contest is open worldwide!
---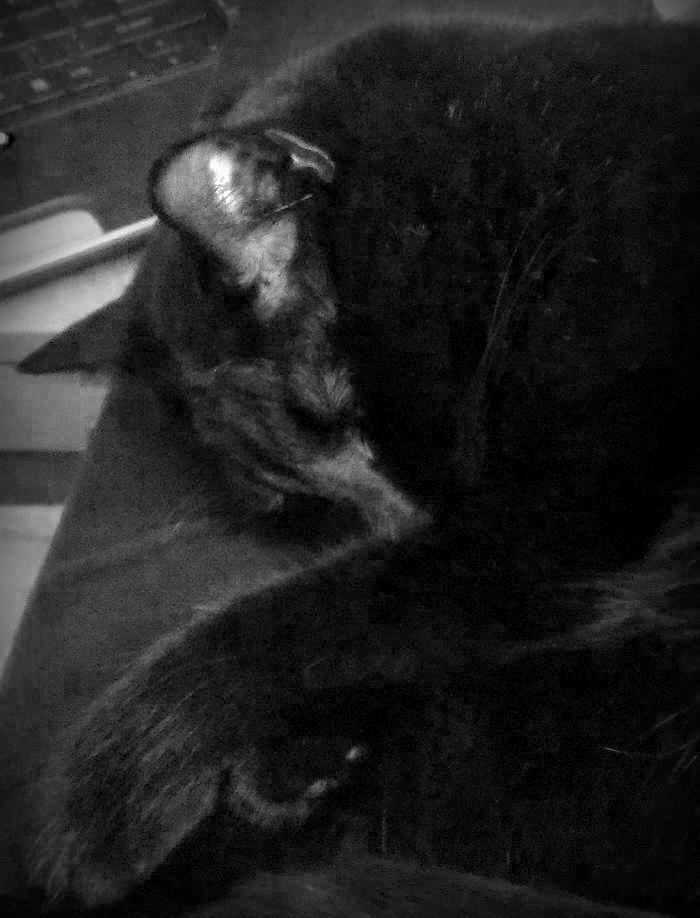 "…zzzzzzzzzzzzzzzzz…" -Mayhem