Today is Jeanne's birthday! She went blog-free this year, so I can't send you to her blog to wish her happy birthday. Hmm. You could leave her a message on Ravelry if you're over there. Or maybe she'll read the comments here… Let's lure her in with some pictures of her own cats, shall we? You can gift her with comments on them!
First, the noble and stealthy Kreature, who could almost be a rock (with a purple harness, the latest in rock fashion accessories, you know).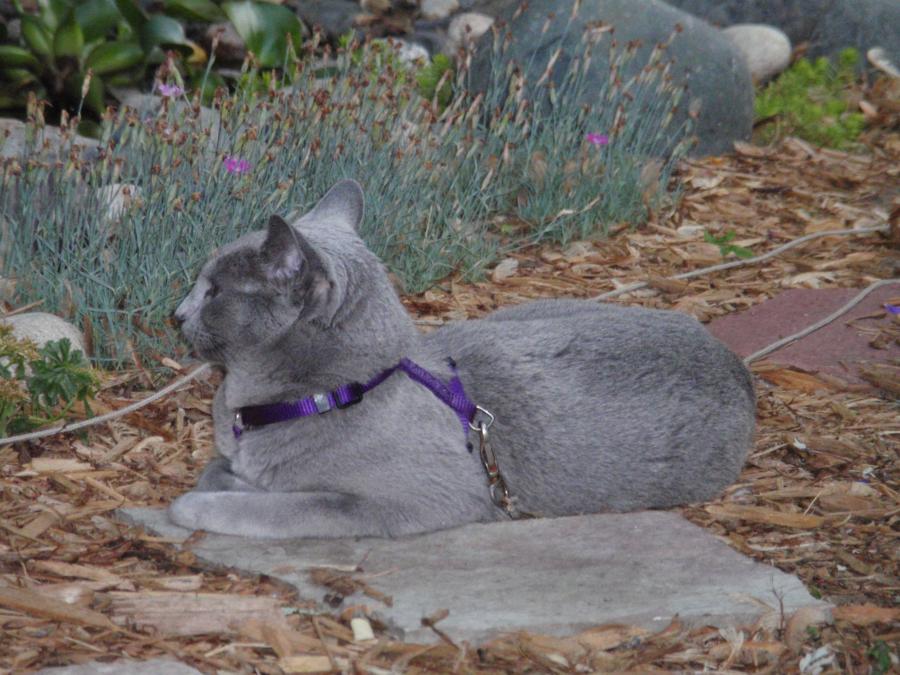 Next, the not-quite-as-stealthy-as-Kreature, but instead very fluffy and annoyed Greta.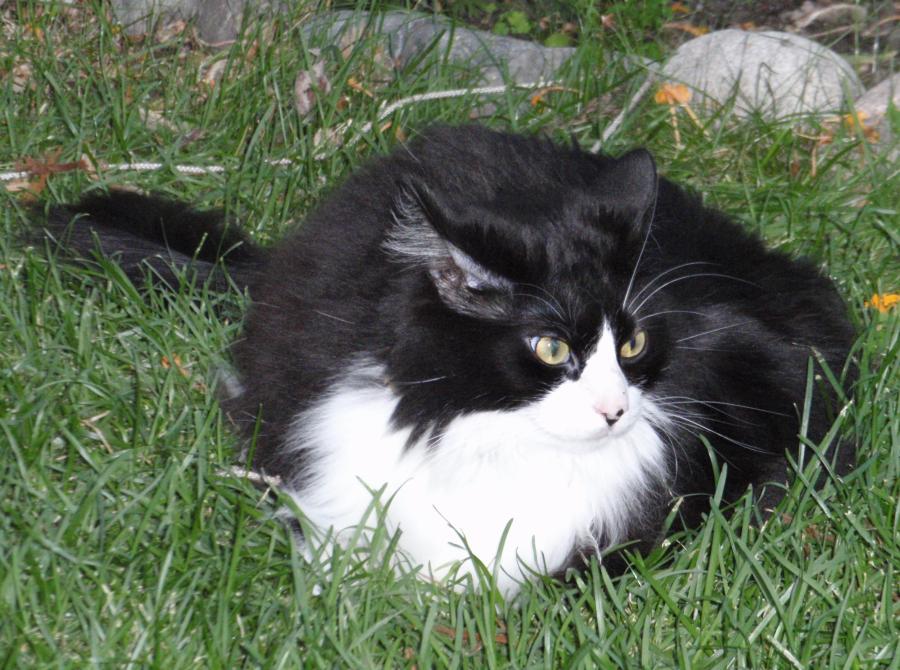 And finally, a picture of Puddinhead artistically sharpened so you can't tell how blurry it was originally.
Have a great weekend, everyone! Hopefully next week I'll get around to summing up 2008 (although I originally typed this sentence as "Hopefully next year…").