---
---
Congrats to Carnell, who won Conduct Unbecoming by L.A. Witt ! Conduct Unbecoming is being released today by Samhain Publishing.
---
---
Many thanks to L.A. Witt for donating an ebook copy of her forthcoming historical m/m romance, The Left Hand of Calvus, for a lucky commenter to win! The Left Hand of Calvus will be released by Riptide Publishing on November 5.
Former gladiator Saevius is certain fortune's smiling on him when a Pompeiian politician buys him to be his bodyguard. But then his new master, Laurea Calvus, orders Saevius to discover the gladiator with whom his wife is having an affair. In order to do that, Saevius must return to the arena, training alongside the very men on whom he's spying. Worse, he's now under the command of Drusus, a notoriously cruel – and yet strangely intriguing – lanista.

But Saevius's ruse is the least of his worries. There's more to the affair than a wife humiliating her prominent husband, and now Saevius is part of a dangerous game between dangerous men. He isn't the only gladiator out to expose the Lady Verina's transgressions, and her husband wants more than just the guilty man's name.

When Saevius learns the truth about the affair, he's left with no choice but to betray one of his masters: one he's come to fear, one he's come to respect, and both of whom could have him killed without repercussion. For the first time in his life, the most dangerous place for this gladiator isn't the arena.

This title is part of the Warriors of Rome collection.
About L.A. Witt
L.A. Witt is an M/M erotica writer who, after three years in Okinawa, Japan, has recently relocated to Omaha, Nebraska, with her husband, two cats, and a three-headed clairvoyant parakeet named Fred. There is some speculation that this move was not actually because of her husband's military orders, but to help L.A. close in on her arch nemesis, erotica author Lauren Gallagher, who has also recently transferred to Omaha. So, don't anyone tell Lauren. She's not getting away this time…

You can find out more about L.A. at her website, blog, Twitter, and Facebook.
Contest Rules
To enter, leave a comment stating that you are entering the contest. Contest closes 7 pm CDT, Friday, November 2.
By entering the contest, you're confirming that you are at least 18 years old.
If you haven't commented before, your comment will not be visible until after I moderate it. Please do not leave a second comment because your first doesn't show up! The blog gnomes will decide your comments are spam and then only ritual dust bunny sacrifice will salvage your entry…
If your comment is actually an advertisement or if your CommentLuv link turns it into an advertisement, your comment will be deleted. (Most of you do not need to worry – this refers to some pretty clever comment spam.)
Winners will be selected by random number.
You must leave a valid email address in the "Email" portion of the comment form.
Please make sure that your spam filter allows email from stumblingoverchaos.com!
If a winner doesn't respond to my congratulations email within 48 hours, I will select another winner.
If you win, please respect the author's intellectual property and don't make copies of the ebook for anyone else.
This contest is open worldwide!
---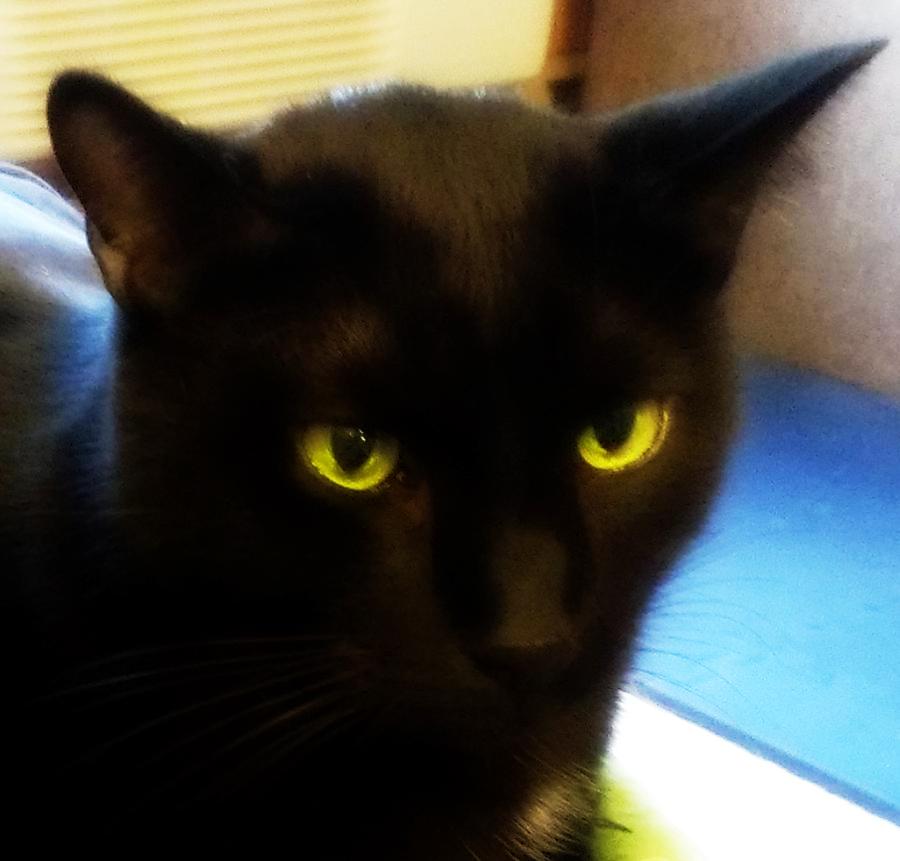 "Hmm. How should I punish Mom for being gone?" -Chaos