---
---
Congrats to Tailtiu, who won The Luckiest (Lucky Moon #2) by Piper Vaughn and M.J. O'Shea! The Luckiest is being released today by Loose Id.
---
---
Many thanks to JL Merrow for donating a signed copy of the forthcoming paperback edition of Camwolf for a lucky commenter to win! Camwolf will be out in paperback from Samhain Publishing on April 3.
To save his lover, he must become his own worst nightmare.

Dr. Nick Sewell. Non-conformist. Werewolf. The first puts him at odds with his colleagues' idea of how an All Saints College lecturer should behave. The second, bestowed upon him by an ex-boyfriend, puts him at odds with himself.

There's his tendency to change into a wolf on the full moon. And his visceral attraction to Julian Lauder, a troubled young German student. Despite his determination not to act on his desire, Nick's brutal response to seeing Julian with another man frightens them both. At first.

Then Nick learns that Julian is not only a naturally submissive werewolf, but one who has learned better how to deal with just being a werewolf. That explains the attraction, but it doesn't make it any easier when the tables are turned, and Julian – once the student – is now teaching Nick…who still isn't happy about conforming to the "werewolf way".

Meanwhile, reports of a strange wolf stalking the town barely register on Nick's radar – until Julian disappears. Accusing eyes – both wolf and human – are turned toward Nick. Even with the help of friends, hope is growing as cold as the kidnapper's trail. Unless Nick gives free rein to the wolf's inhuman power…

Product Warnings
Contains hot outdoor sex, alliterative insults, allusions to abuse, and really awful sherry.
Excerpt (scroll down and select tab)
Other Books
About JL
JL Merrow is that rare beast: an English person who refuses to drink tea.  Having grown up by the seaside, she also loathes fish and chips.  She read Natural Sciences at Cambridge, where she learned many things, chief amongst which was that she never wanted to see the inside of a lab ever again.  Her one regret is that she never mastered the ability of punting one-handed whilst holding a glass of champagne. She writes across genres, with a preference for contemporaries and the paranormal, and is frequently accused of humour. You can find out more about JL at her website, blog, Facebook, Goodreads, and Amazon.
Contest Rules
To enter, leave a comment stating that you are entering the contest. Contest closes 7 pm CDT, Monday, April 2.
By entering the contest, you're confirming that you are at least 18 years old.
If you haven't commented before, your comment will not be visible until after I moderate it. Please do not leave a second comment because your first doesn't show up! The blog gnomes will decide your comments are spam and then only ritual dust bunny sacrifice will salvage your entry…
If your comment is actually an advertisement or if your CommentLuv link turns it into an advertisement, your comment will be deleted. (Most of you do not need to worry – this refers to some pretty clever comment spam.)
Winners will be selected by random number.
You must leave a valid email address in the "Email" portion of the comment form.
Please make sure that your spam filter allows email from stumblingoverchaos.com!
If a winner doesn't respond to my congratulations email within 48 hours, I will select another winner.
This contest is open worldwide!
---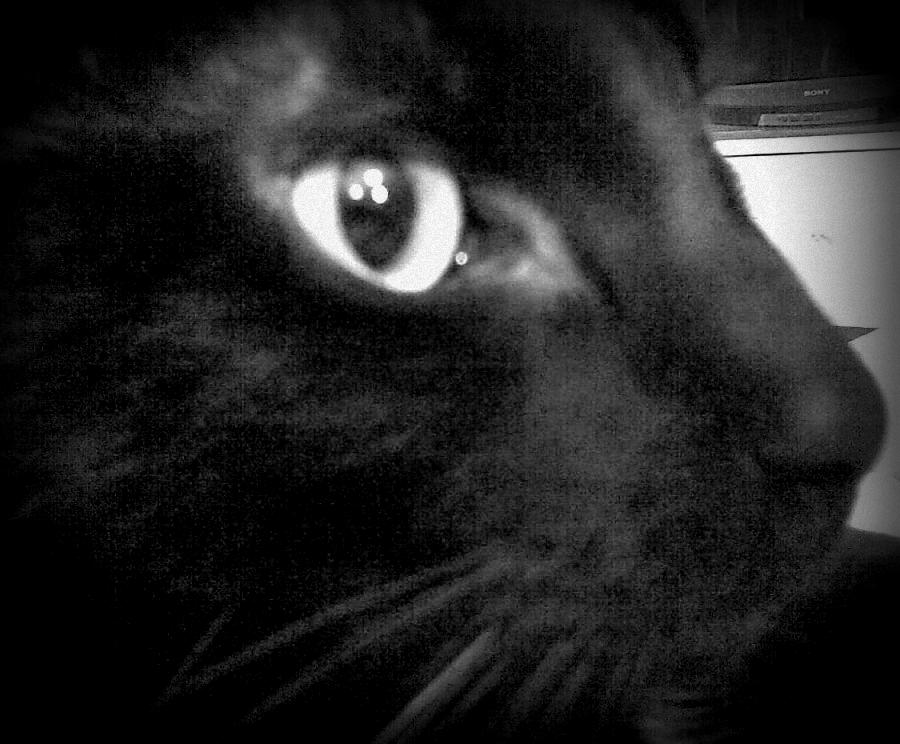 "Nobody understands my pain." -Chaos