Many thanks to Heidi Cullinan for donating an ebook copy of her forthcoming historical m/m romance, A Private Gentleman, for a lucky commenter to win! A Private Gentleman will be released by Samhain Publishing on February 14.
To seal their bond, they must break the ties that bind.

Painfully introverted and rendered nearly mute by a heavy stammer, Lord George Albert Westin rarely ventures any farther than the club or his beloved gardens. When he hears rumors of an exotic new orchid sighted at a local hobbyist's house, though, he girds himself with opiates and determination to attend a house party, hoping to sneak a peek.

He finds the orchid, yes…but he finds something else even more rare and exquisite: Michael Vallant. Professional sodomite.

Michael climbed out of an adolescent hell as a courtesan's bastard to become successful and independent-minded, seeing men on his own terms, protected by a powerful friend. He is master of his own world – until Wes. Not only because, for once, the sex is for pleasure and not for profit. They are joined by tendrils of a shameful, unspoken history. The closer his shy, poppy-addicted lover lures him to the light of love, the harder his past works to drag him back into the dark.

There's only one way out of this tangle. Help Wes face the fears that cripple him – right after Michael finds the courage to reveal the devastating truth that binds them.

Product Warnings
Contains wounded heroes, bibliophilic tendencies, orchid obsessions, a right bastard of a marquis, and gay men who get happily-ever-afters.
Excerpt (scroll down and select tab)
Other Books
About Heidi
Heidi Cullinan has always loved a good love story, provided it has a happy ending. She enjoys writing across many genres but loves above all to write happy, romantic endings for LGBT characters because there just aren't enough of those stories out there. When Heidi isn't writing, she enjoys cooking, reading, knitting, listening to music, and watching television with her family. Heidi also volunteers frequently for her state's LGBT rights group, One Iowa, and is proud to be from the first Midwestern state to legalize same-sex marriage.

You can visit Heidi at her website and at her blog.
Contest Rules
To enter, leave a comment stating that you are entering the contest. Contest closes 7 pm CST, Monday, February 13.
By entering the contest, you're confirming that you are at least 18 years old.
If you haven't commented before, your comment will not be visible until after I moderate it. Please do not leave a second comment because your first doesn't show up! The blog gnomes will decide your comments are spam and then only ritual dust bunny sacrifice will salvage your entry…
If your comment is actually an advertisement or if your CommentLuv link turns it into an advertisement, your comment will be deleted. (Most of you do not need to worry – this refers to some pretty clever comment spam.)
Winners will be selected by random number.
You must leave a valid email address in the "Email" portion of the comment form.
Please make sure that your spam filter allows email from stumblingoverchaos.com!
If you have an email account with AOL or Netscape, I will not be able to send email to you.
If a winner doesn't respond to my congratulations email within 48 hours, I will select another winner.
If you win, please respect the author's intellectual property and don't make copies of the ebook for anyone else.
This contest is open worldwide!
---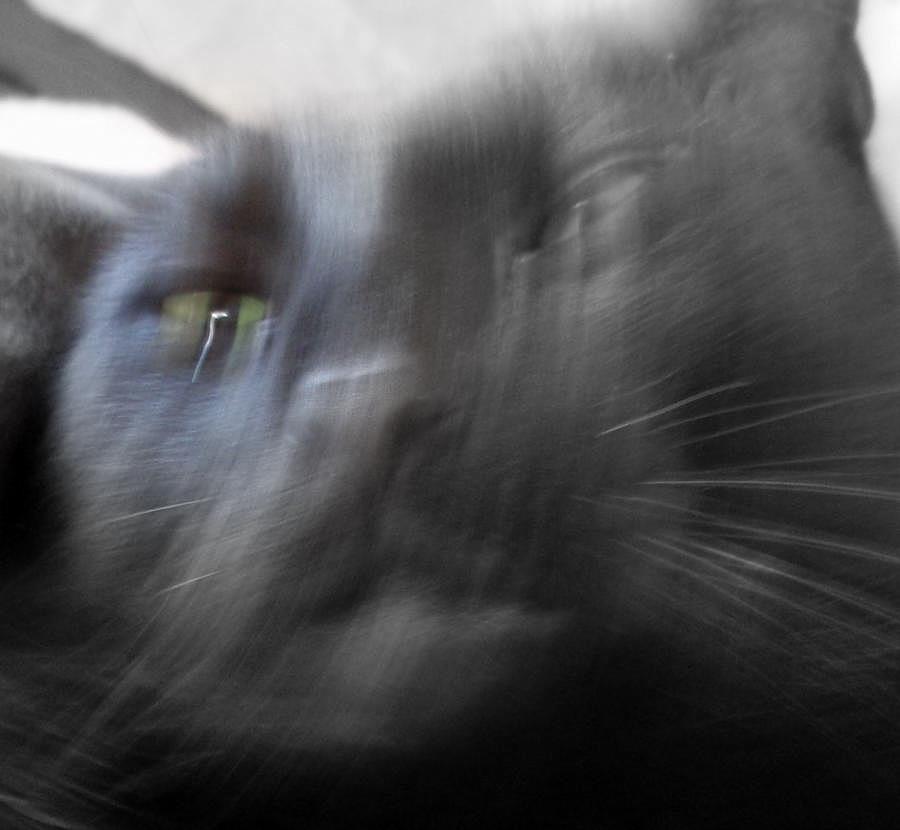 "Why do you insist on taking pictures of me and waking me up?!?!" -Chaos