Many thanks to KZ Snow for donating an ebook copy of her forthcoming paranormal m/m romance, Abercrombie Zombie, for a lucky commenter to win! Abercrombie Zombie will be released by Dreamspinner Press on August 10.
A tale of life, love, death, and other mysteries of the universe… including the importance of a good wardrobe.

Dead folks are the best friends of Quinn McConnell and Hunter Janz. Dead folks pay the bills for this team of psychic mediums…but just barely. To make it into the financial comfort zone, they need to outshine their competition.

Quinn needs even more than that. He's been infatuated with his partner for the nearly three years they've been together, and if he can't either get over his crush or make something happen with Hunter, they'll have to split up. Sexual tension and unrequited love can wreak havoc with a psychic's reception.

Salvation comes hobbling along in the form of a well-dressed but ravaged-looking man who can clearly see and converse with the dearly departed. Why? Because, he claims, he has something in common with them: He's also been dead. The zombie who calls himself Dustin DeWind needs the psychics' help in finding the man who made him what he is. In return, he promises to steer them toward the often elusive spirits that are their stock in trade.

But something more goes on when Quinn and Hunter forge an uneasy alliance with Dustin DeWind. It seems he's also nudging them toward each other…
Excerpt (scroll down and expand)
M/M Romances Also Available
About KZ
KZ Snow has published close to thirty shorts, novellas, and novels in a variety of genres and with a variety of publishers, including Ellora's Cave, Cerridwen Press, Loose Id, Liquid Silver Books, Dreamspinner Press, Changeling Press, Samhain Publishing (under a different name), and Double Dragon Publishing. At the urging of two headstrong characters, she began writing m/m romance about three years ago and fell in love with it. Her work has since been exclusively in that genre.

KZ lives with her boyfriend of nine years in rural Wisconsin, where she still loves all creatures great and small… except wood ticks, mosquitoes, and chicken-killing raccoons.

You can visit KZ at her blog, where you'll find more information about all of her books, including her m/f and menage titles.
Contest Rules
To enter, leave a comment stating that you are entering the contest. Contest closes 7 pm CDT, Tuesday, August 9.
By entering the contest, you're confirming that you are at least 18 years old.
If you haven't commented before, your comment will not be visible until after I moderate it. Please do not leave a second comment because your first doesn't show up! The blog gnomes will decide your comments are spam and then only luck and ritual dust bunny sacrifice will salvage your entry…
If your comment is actually an advertisement or if your CommentLuv link turns it into an advertisement, your comment will be deleted. (Most of you do not need to worry – this refers to some pretty clever comment spam.)
Winners will be selected by random number.
You must leave a valid email address in the "Email" portion of the comment form.
Please make sure that your spam filter allows email from stumblingoverchaos.com!
If a winner doesn't respond to my congratulations email within 48 hours, I will select another winner.
If you win, please respect the author's intellectual property and don't make copies of the ebook for anyone else.
This contest is open worldwide!
---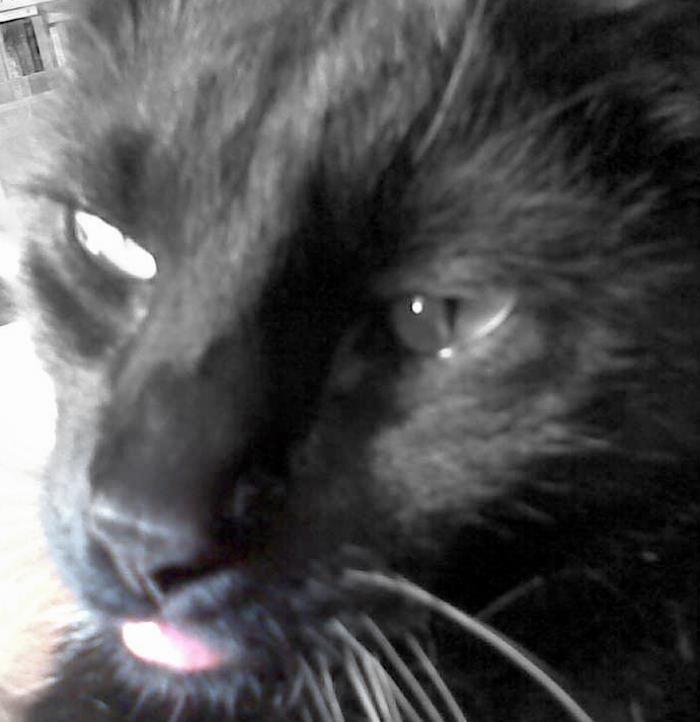 *blank* -Chaos