This is one of my favorite soups. Sadly, I don't make it very often anymore because of how much lactose is contains – soymilk just doesn't taste right to me for this!
White Bean Chowder
1 pound white beans (small whites, navies, or great northern)
1 c chopped onion
1 1/2 c chopped celery
1 – 2 c sliced mushrooms
garlic to taste
1/4 c butter
3 T cornstarch or arrowroot
1/8 t pepper
3+ c milk
16 oz frozen whole-kernel corn
16 oz frozen green beans
14 – 16 oz can chopped tomatoes
1/4+ lb sharp cheddar
water
Rinse, sort, and soak beans overnight. Drain. In large pot, cook beans in 6 to 8 cups of water until tender (about 2 or 2 1/2 hours). Meanwhile, cook onion, celery, mushrooms, and garlic briefly in butter in a saucepan. Blend in cornstarch/arrowroot and pepper. Stir in milk and heat mixture until hot but not boiling. Put cooked beans in a strainer and rinse briefly in hot water, then put back into large pot. Add milk mixture to large pot, along with remaining ingredients. You might want to add water or additional milk until the soup has an amount of liquid you find appealing. Heat to serving temperature. For extra zip, add a few dashes of bottled hot sauce or a sprinkle of red pepper flakes.
---
May you have a relaxing weekend, filled with soup or books or naps or knitting or whatever your heart desires!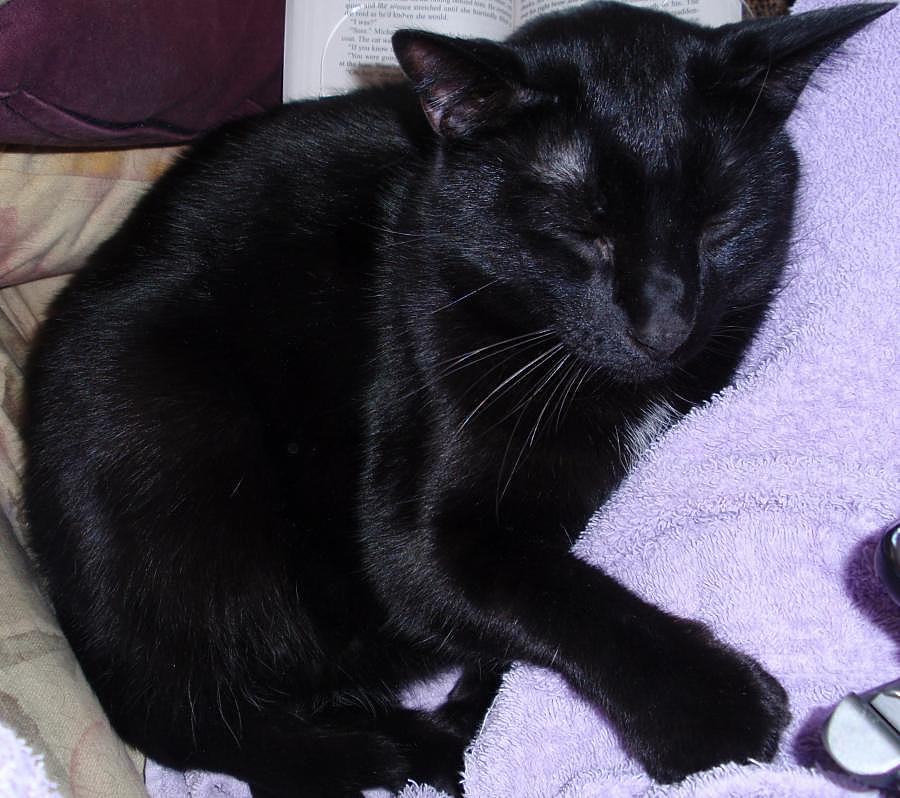 *purrrrrrrr……zzzzzzzzz….* -Chaos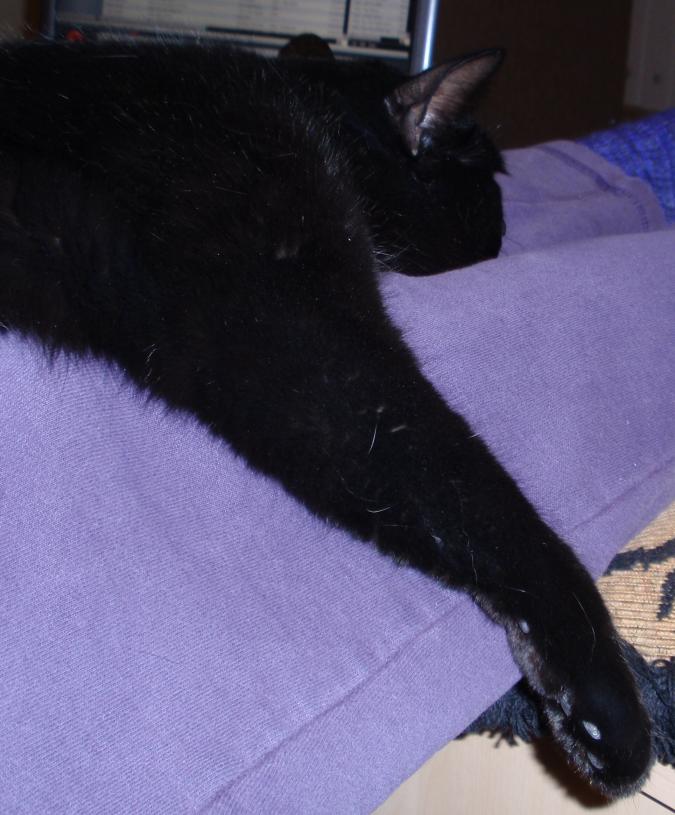 *….zzzzzzzzzzz….* -Mayhem