HockeyMom's having a contest – guess her age (brave woman!) before midnight EDT, August 1, and you could win a "yummy prize."
Er, I didn't mean to start a Christmas panic with my post yesterday… I just hate to rush at the last minute. The half-done "clown vomit socks" are also for a Christmas present. (Oh, come on, I bet clown vomit socks are at the top of your Christmas list!)
---
Onward – today, it's all about flamingos. Yeah, I know, flamingos aren't a native Minnesota bird, but they sure are fun, aren't they?
I've mentioned the house on West Lake of the Isles Drive that has flamingos wandering through the front lawn during the summer. Here are some past configurations – the first is from May 2006. I wonder what happened to those big dark pink flamingos and the tiny light pink ones?
June 23, 2008
July 6, 2008
July 11, 2008…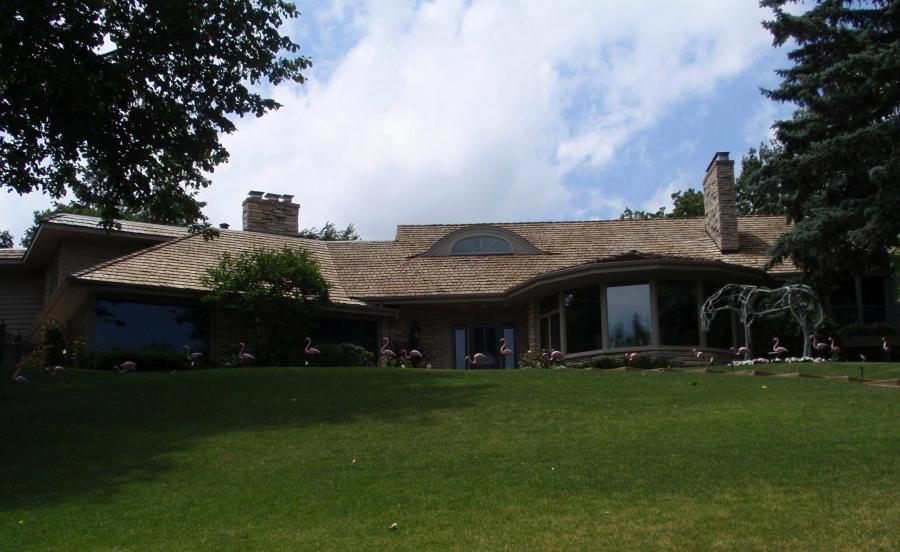 A random lawn (October 2006)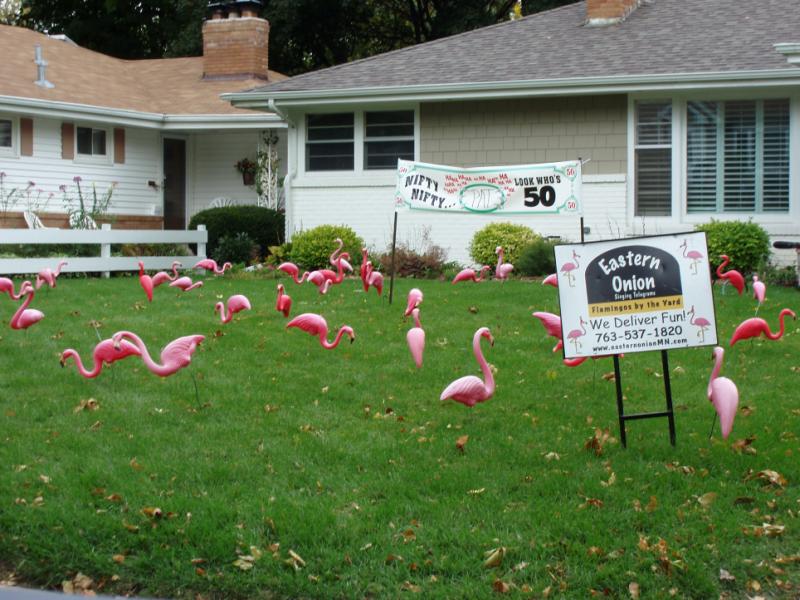 You simply must embiggen this picture, which was taken (using actual film!) at the 1998 Powderhorn Festival of the Arts. Somewhere I have a t-shirt with a very similar picture – everything is black and white, except for the hot pink flamingos. Hmm. I wonder where that t-shirt went…
Another film picture, from Sante Fe in 2002
An artistic flamingo and friend from a lawn near Lake of the Isles
Some guardians that don't exactly look like flamingos – Jeanne and I decided they were the ever so rare and dangerous flamingo raptors.
Real flamingos from the Minnesota Zoo! Ok, ok, you caught me – I did a bit of color tweaking.
And a tiny flamingo from my own living room.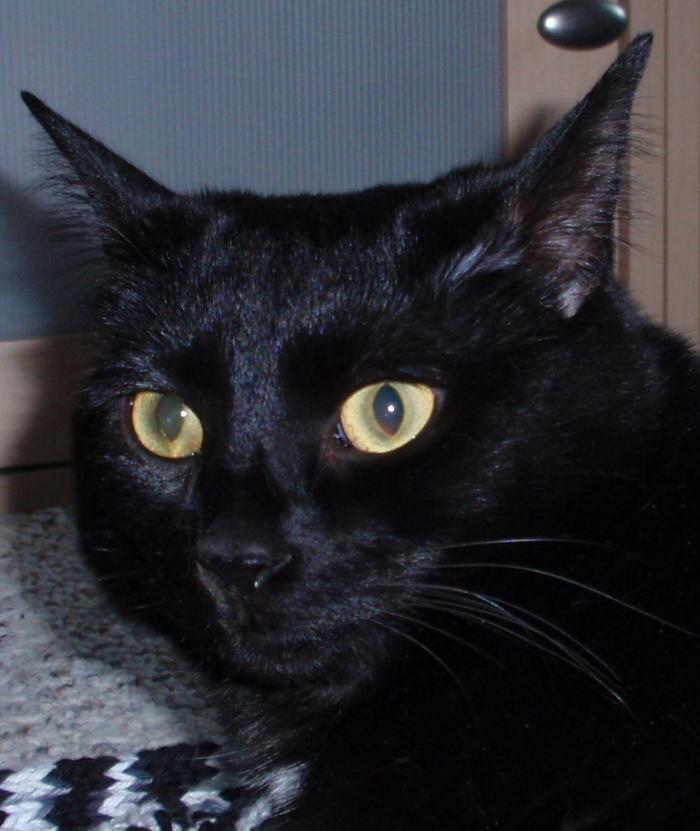 "That's just lame, Mom. Here I thought you'd been hiding a tasty bird from us, but it's nothing but a cheap plastic fake stuck in the grape ivy! Hmph." -Mayhem