I hope everyone had a good weekend. I know I did. Many thanks for the wonderful recipe ideas on Thursday – if you're looking for simple picnic side dish ideas, you should definitely check out the comments. I ended up taking an extremely simple corn and bean salad (drain a can of corn and a can of beans, then mix together with salsa to taste and let chill overnight), which went over very well.
I've been trying to take more walks, since I know that definitely helps my mood. (Sadly, my old-style iPod Shuffle, Bake Neko, isn't with this program and seems to have died. I'm trying one more resynch and charge before I scrounge up a new Shuffle or a Nano.) Although I don't take my camera along every time I walk, I do like to take a few pictures now and again. Such was the case yesterday.
Isn't this a gorgeous house? Even amongst the other lovely houses, its Mediterranean splendor is spectacularly out of place on East Lake of the Isles Parkway.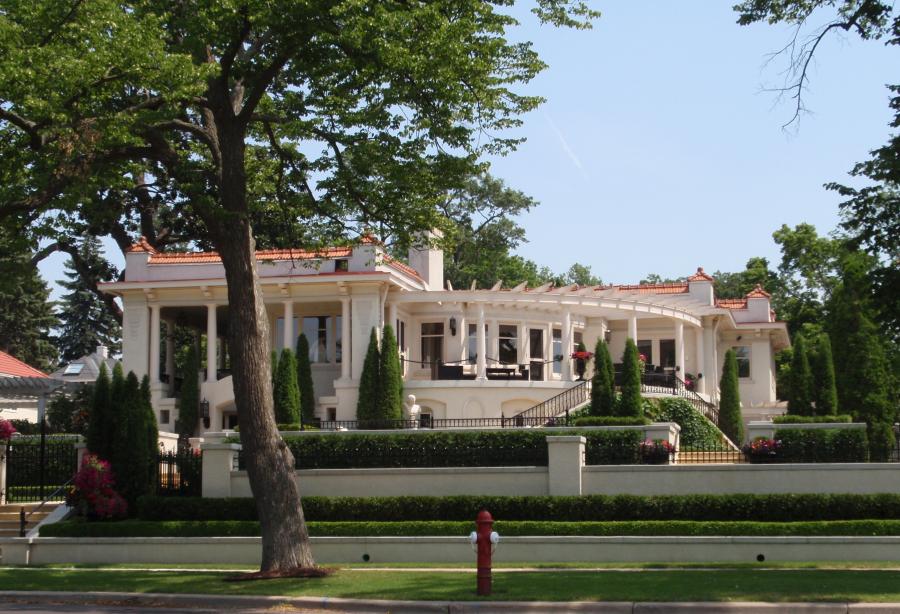 Remember this house? I particularly love that the flamingos wander throughout the summer.
This guy amused me no end – at the lake, on his cell phone, presumably on the internets with his MacBook… That MacBook must have some amazing screen for him to be able to see anything!
I'm sure it's no coincidence that this drinking fountain is near the dog park.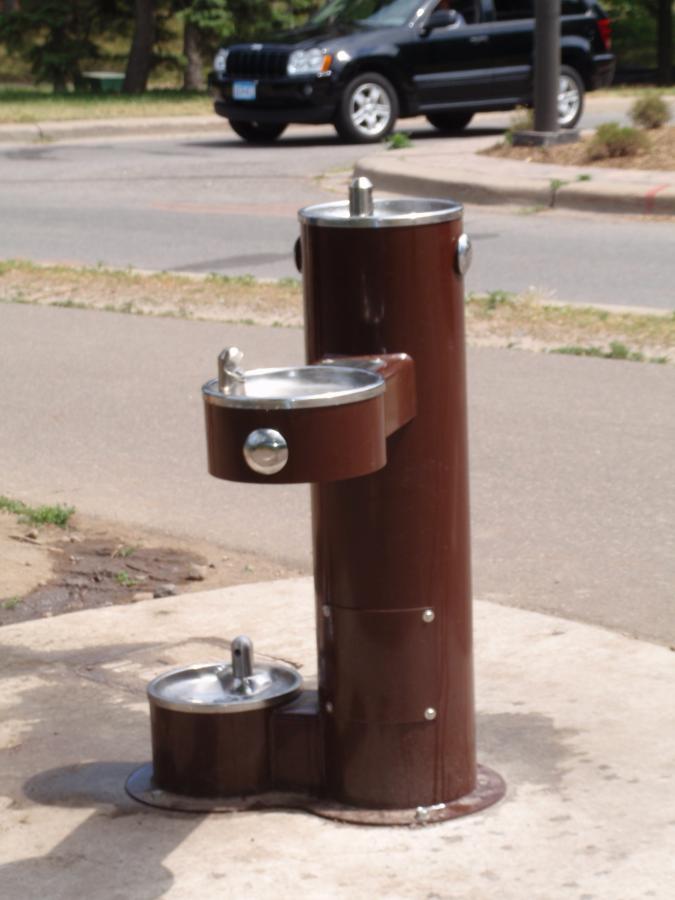 I liked the colors, the strange cement chair (one of a pair), and the general air of genteel decline.
A lion drain from an old apartment building…
And the last oversized (about six feet tall) Adirondack in my environs – tragically, you must imagine how lavender it actually is, since even my photo tweaking couldn't achieve the proper shade.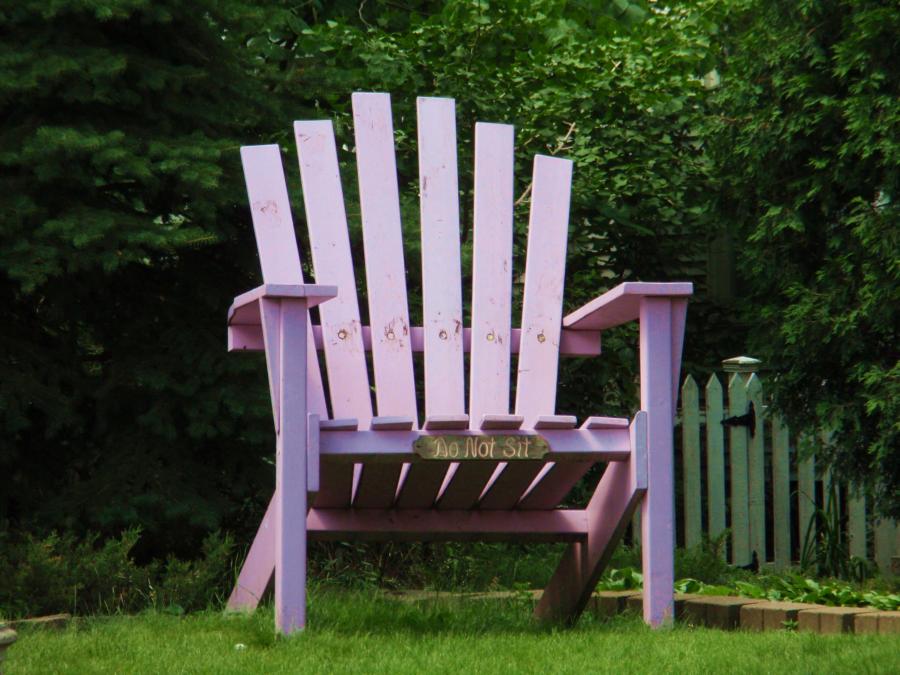 ---
Um… apparently Chaos cannot be reached for comment today… Whoops!