Whew! I wove in the ends and sewed the button on the second bib during my lunchtime pedicure on Friday. I even had enough time to drop the bibs in the mail before heading back to lunch.
I know, kinda boring. Here's the "artistic" shot: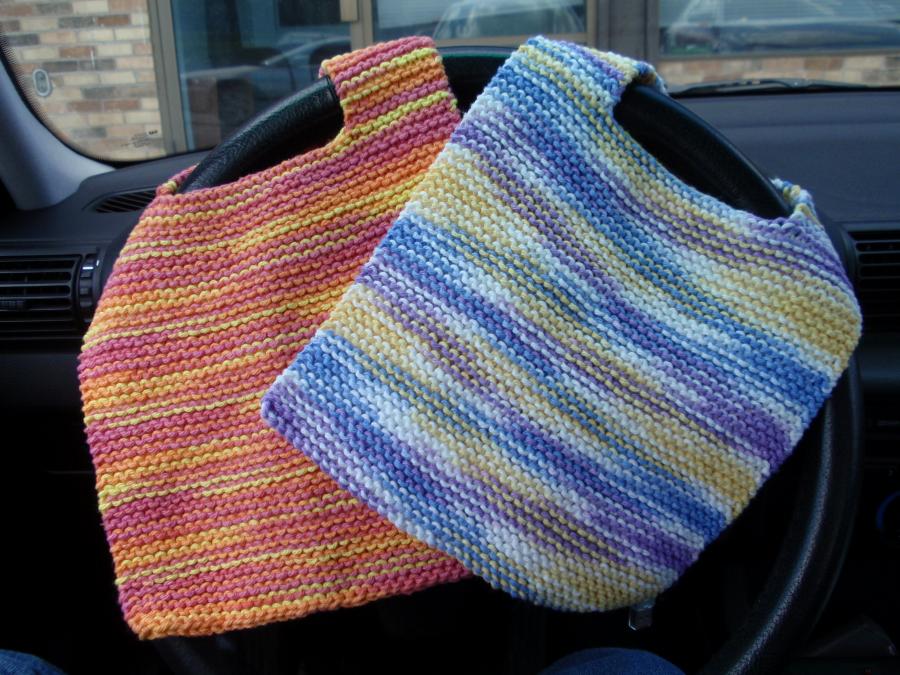 Lest you think that this lunchtime finish meant the kitties escaped bib free – I did finish the first bib around 11 pm Thursday night.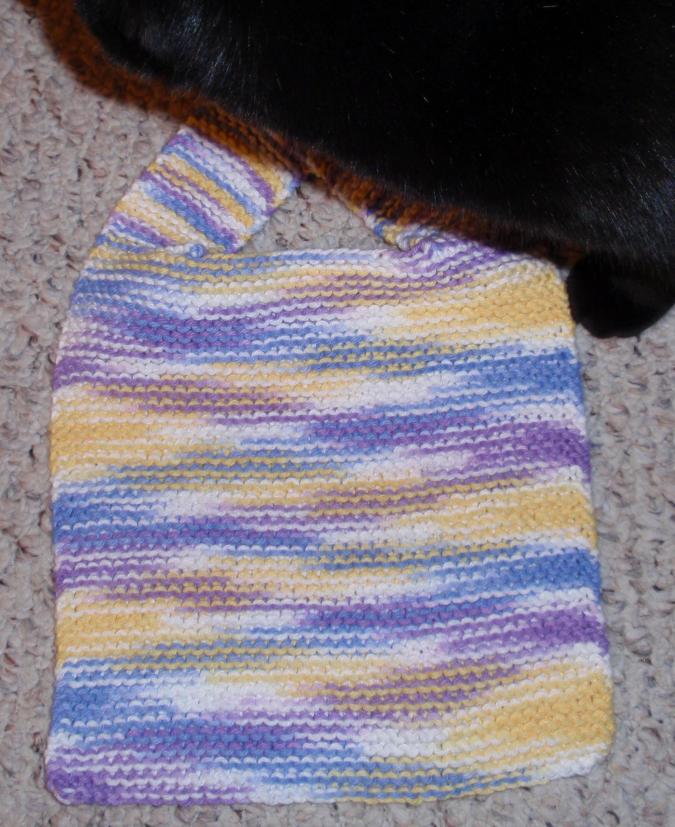 "Oh oh – I sure don't like the look of that. I'm outta here!" -Mayhem
"Well, drat." -Mayhem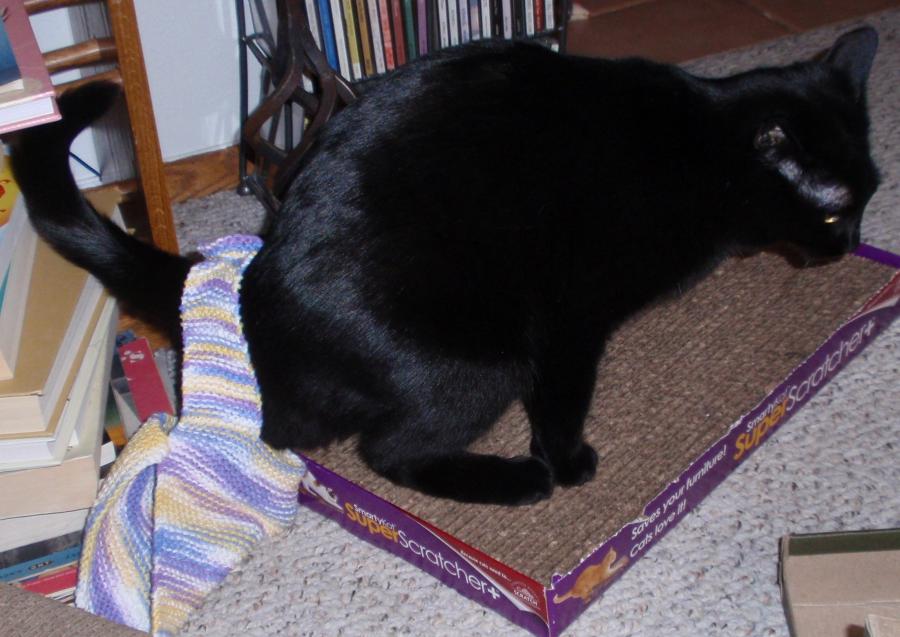 "Ok, now I'm really outta here! Run away! Run away! Rampaging bib on the loose! -Mayhem