Lynne's having a "one year since first flying to the US" contest – explain three differences between the two pictured socks and you will be entered in a drawing for some yummy sock yarn and stitchmarkers. Contest closes 6 pm PDT, March 30.
Mim's having a signs of spring contest. Post pictures of your favorite signs of spring, then let her know about it before 5 pm MDT, April 1, when she'll randomly select someone to win a "yarn-y prize."
It's birthday month at Knittymama's and she's having a "best of 2008 so far" contest to celebrate. Leave her a comment with a link to the best knitting pattern/article/blog post/etc you've seen so far this year. On April 15, she'll randomly select a winner to receive an adorable mini project bag or needle roll.
---
I actually had something to blog, but after finishing my taxes, my brain is utter mush. "Thanks" to Maryse for triggering this "must do taxes now!" thing. 😉 So let's look at this nice picture of Chaos breathing deep the calming waves of Feliway feline pheromones, shall we? (See the little misty shadows on the left? That's the stuff.)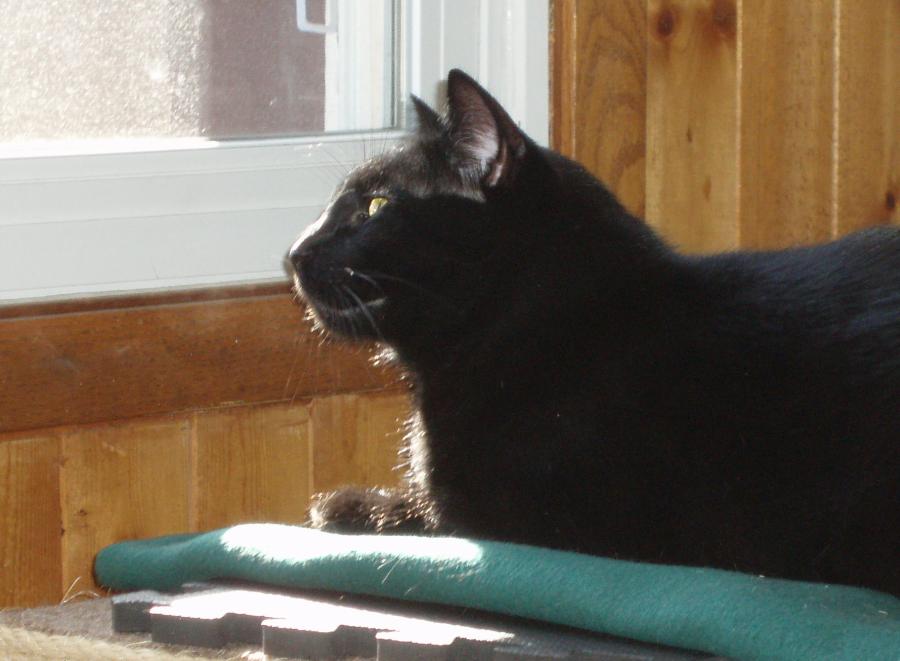 "Ahhhhhhhh…" -Chaos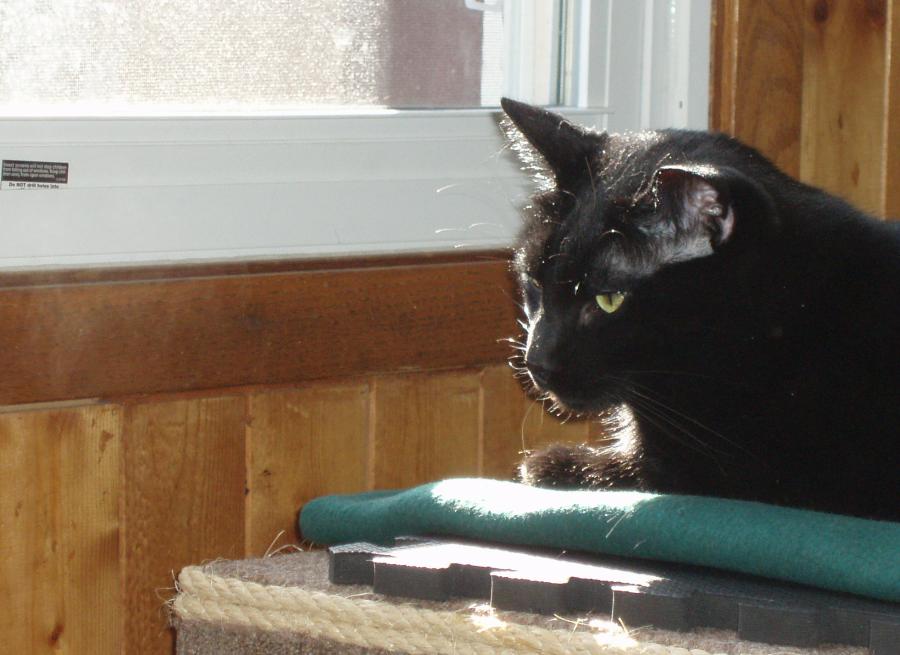 "Like, I feel totally mellow, dudes. You should try this stuff." -Chaos