For several years, I've suffered from fibroids; for at least the past year, I've also suffered from persistent anemia because of them. I've tried taking the pill, but it only helped the cramping, didn't alleviate the anemia, and turned my brain into utter mush. After a lot of reasearching and thinking (with many thanks to those of you who've shared your stories), I will be having surgery at this time next Wednesday.
Although I am absolutely convinced this is the right choice for me, I am understandably anxious about the whole business. But I am looking forward to reclaiming the active part of my life, of biking without fear of bleeding, of having enough energy to go on long rambling walks again. I've felt as if I've been living a partial life for quite a while, and I'm doing what I need to do to change that. So please, no horror stories, ok?! 🙂
What does this mean for the blog? Jeanne has graciously agreed to post an after-surgery update on October 3rd or 4th. I should be home by sometime October 5th or 6th; however, I don't anticipate having much energy for blogging right away – heck, I'm going to be on medical leave from work for four to six weeks! I'll definitely be playing it by ear, since this surgery business is all new to me.
Until next Wednesday, I'll continue hoarding groceries, kitty litter, and books! 🙂 Many thanks to all of you for being part of my extended support system.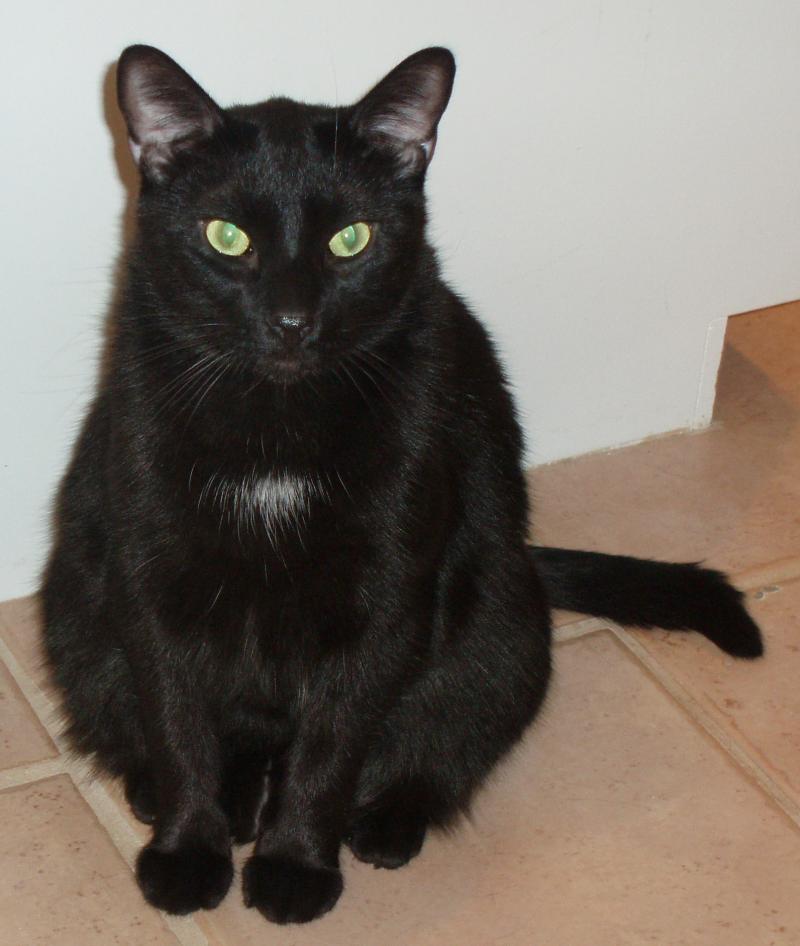 "I am very worried. How will Mom feed us?! And how much purring and snuggling will it take to make her better?!! I will probably need extra food and tuna to keep up my strength. Did she mention hoarding kitty food or tuna?!" -Chaos