My poor brother – he celebrated his birthday Friday with stomach flu… exactly how he celebrated his birthday last year.
I'm trying to work up support for celebrating his birthday in July instead.
Yup, we picked those stores because they're within walking distance.
We each got catnip slugs at Twin City Green (hmm, they're $1.50 cheaper in the store and don't have packaging).
The catnip slug has easily the most potent catnip ever in it.
The kitties love it with much bunny kicking and rubbing over their heads.
It was a day of strange conversations, with random strangers oversharing in Kowalski's.
CJ and I also took a short walk through the neighborhood, but we got chilled pretty fast.
Before we wimped out (it was +19F/-7.2C) and walked to Spyhouse for hot cider, we saw this very interesting bus: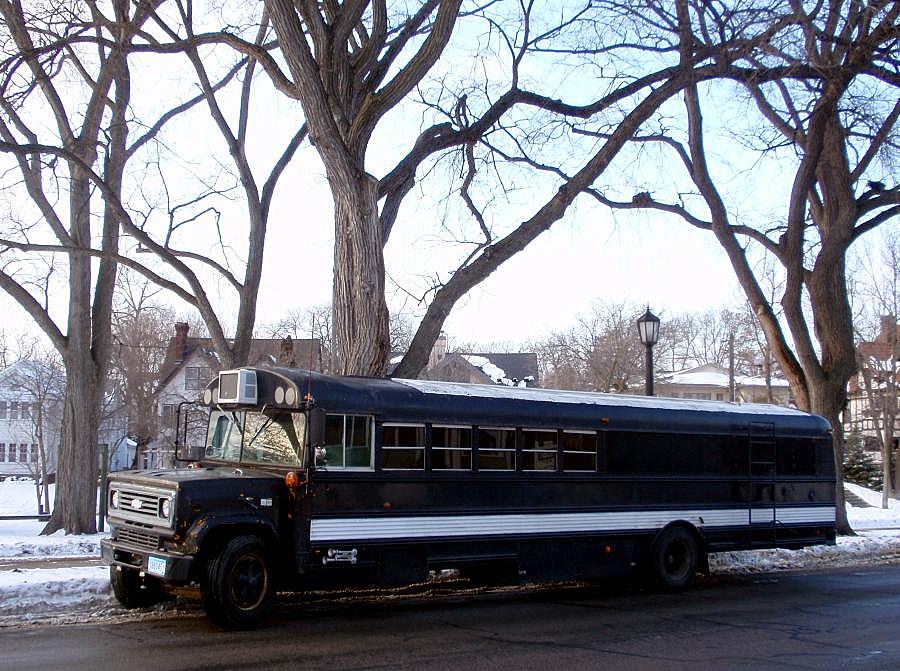 Here's a closer look at the front:
Goth band? Punk rock band? Parking in a sedate residential neighborhood near Lake of the Isles? Huh.
Last Saturday I went over to Jeanne's for dinner and took a really crappy picture (with my phone) of the Christmas spectacle next to her house.
Please note that this picture missed at least a half dozen glowing inflated snowpeople off to the left, plus the display that wrapped around the house, plus the loud Christmas music.
It's much easier for Jeanne to give directions to her place in December: "Head toward the unearthly glow on the horizon…"
Recently, I was asked how to get avatars to show up in the comments. My blog uses gravatars (globally recognized avatars). You can register at Gravatar to create or upload your own gravatar and associate it with your email address(es). That's it. After that, blogs that have gravatar support, such as many WordPress blogs, will display your gravatar next to your comments.
Wish me luck finishing my Christmas shopping over lunch today…
And try not to get too rowdy while you're reading, ok? Mayhem's catching up on her sleep.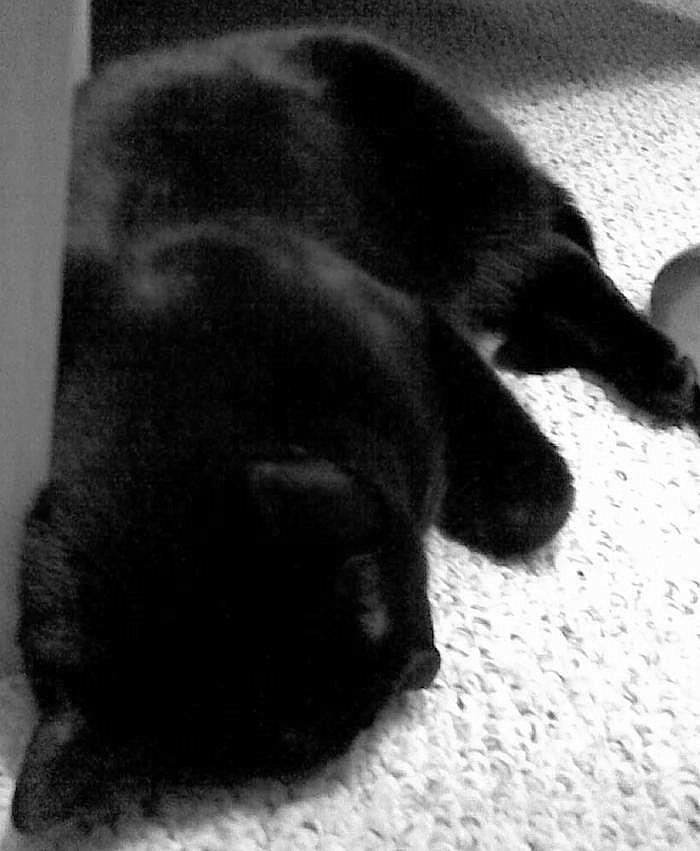 "…..zzzzzzz….." -Mayhem