Congratulations to Sydney, Ann-Marie, and Tanya, who all won copies of the Project Spectrum OrangeBrownPurple mix cd! And thanks to everyone who entered.
I am very, very behind in bloglines – if you're having a contest you'd like me to mention, please send me an email!
Visiting Professor
The Knitty Professor arrived late Tuesday afternoon.
"Luggage is bad, right? It means she's staying??!" -Chaos
Really, Chaos seemed unable to decide whether he was ok with Michaele or not, whimsically alternating hissing with allowing her to pet him.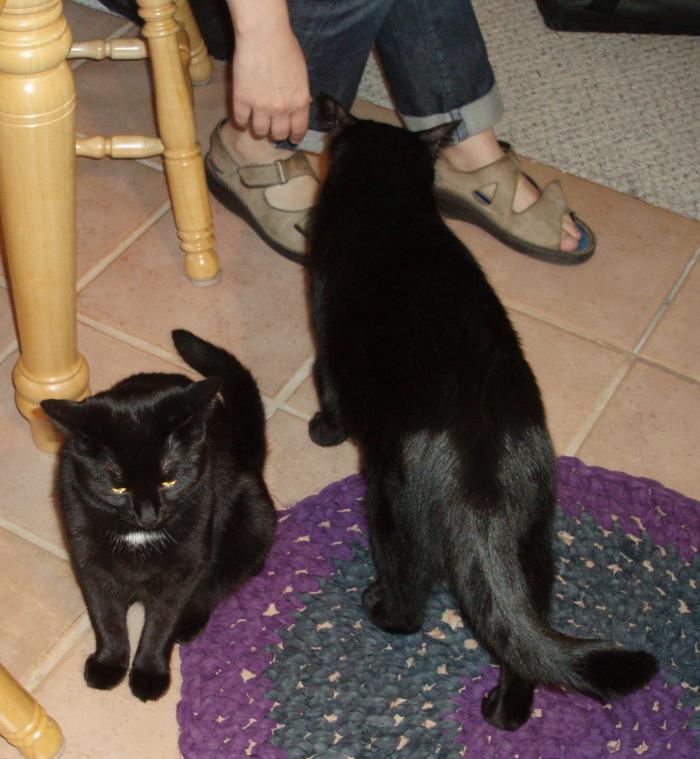 *sniff sniff sniff* -Chaos
"Hurry up, big kitty. I want her to wave the goldfish wand toy around for me again." -Mayhem
Michaele gifted me with some absolutely stunning Manos – thanks, Michaele!!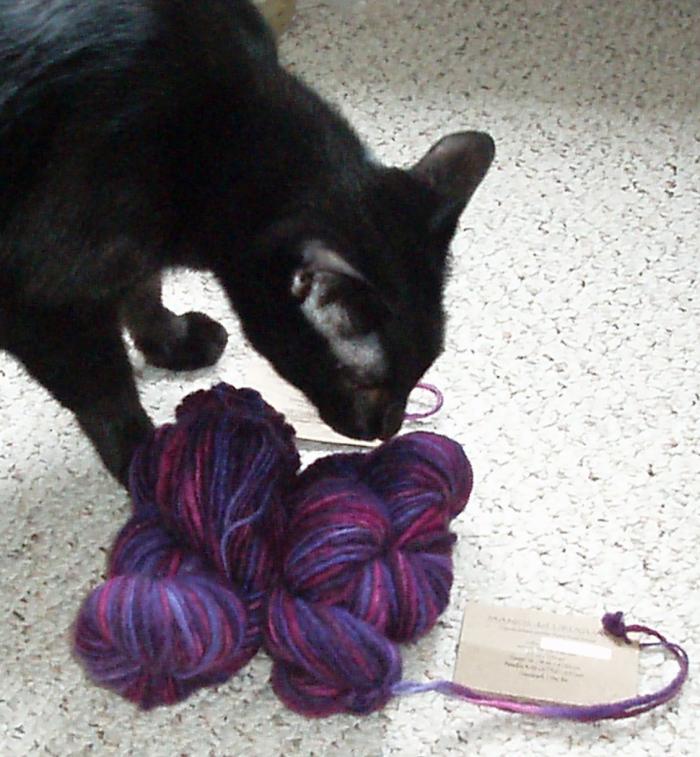 *sniff sniff sniff* -Chaos
Tuesday we made it to Depth of Field Yarn and Needlework Unlimited before we were tuckered out. (No yarn pictures from me because I didn't buy anything! Yes, I'll wait while you recover.) We had some tasty food at Tum Rup Thai, then came back to my place to chat and knit. Wednesday morning, we chatted and knitted some more, then wandered over to the Minneapolis Sculpture Garden. Here's the Walker Art Center and the Lowry Tunnel (I-94):
A shot from the Irene Hixon Whitney Bridge with the Basilica in the background…
Michaele walking on the bridge:
I thought this bench from Jenny Holzer's The Living Series really spoke to me as a knitter. Sound like something you've ever done while knitting?! 🙂