I always notice trees. Maybe it's because I have a forestry degree.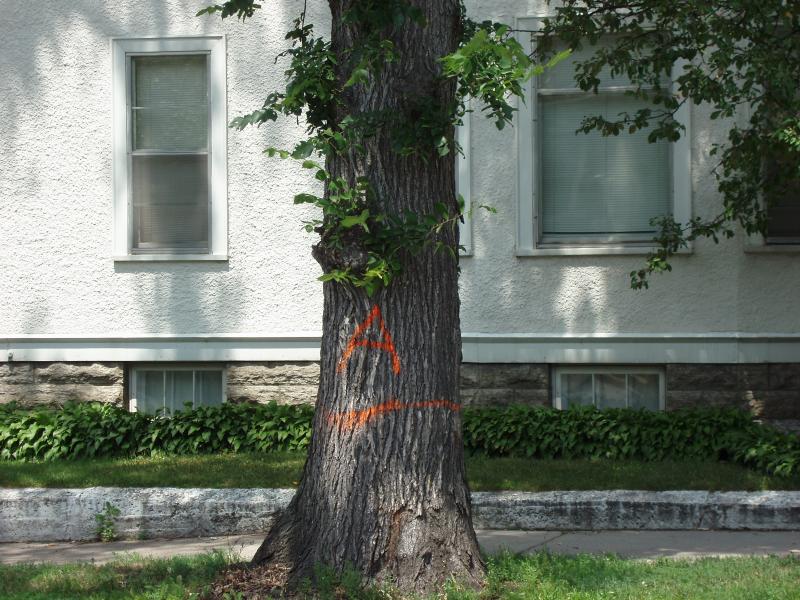 In my neighborhood, the more-orange-than-scarlet letter "A" marks elm trees with Dutch elm disease. I know we're pretty lucky to have as many elms as we do, but the weather of the past several years has really hit our remaining elms hard. These pictures were all taken within two or three blocks of where I live… and this isn't all of the marked elms.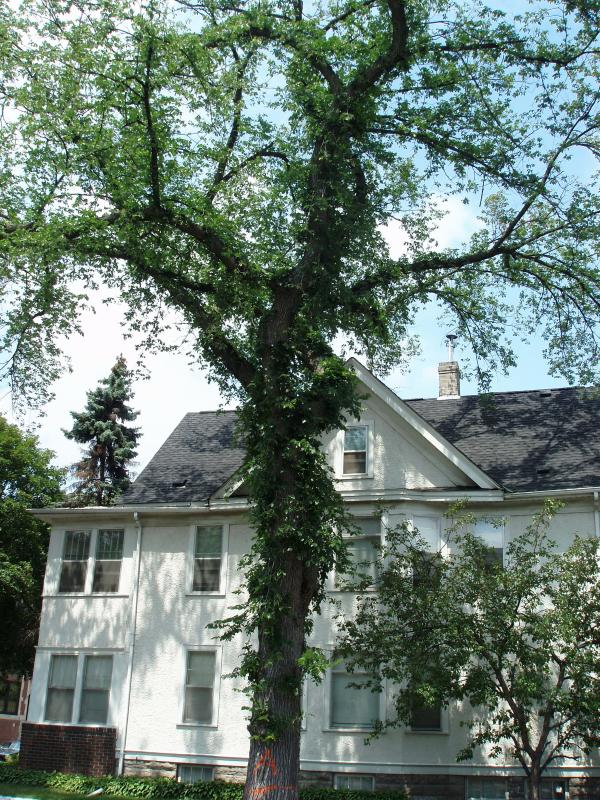 Every year, fewer streets are shaded by arching elms, which turn even the most mundane street mysterious and lovely.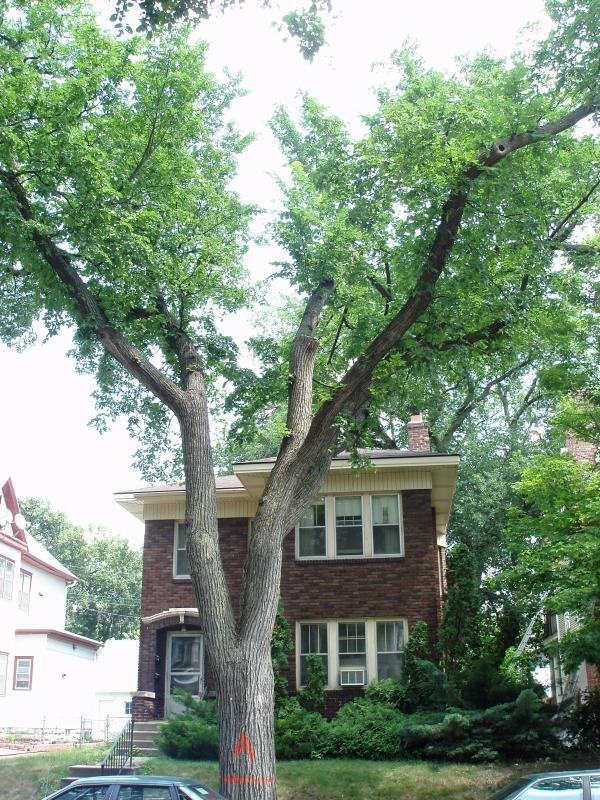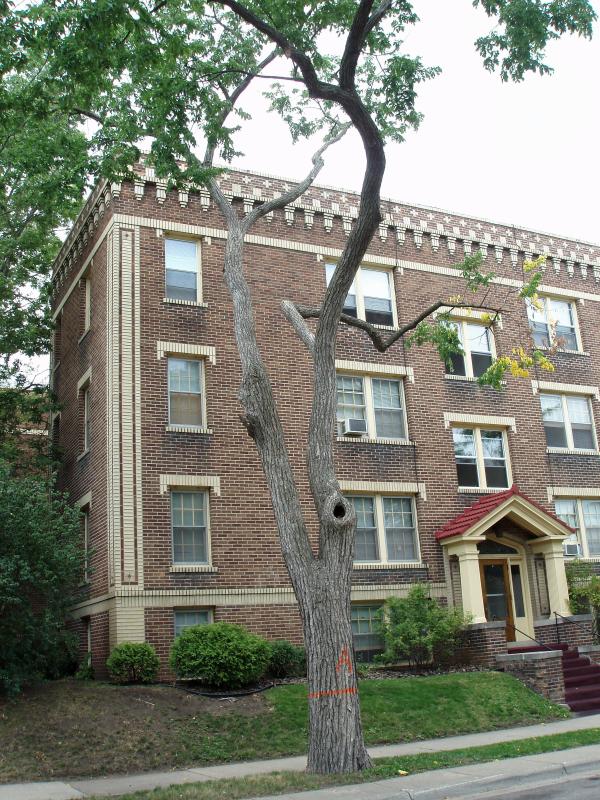 By the end of the summer, the trees in these pictures will all be gone…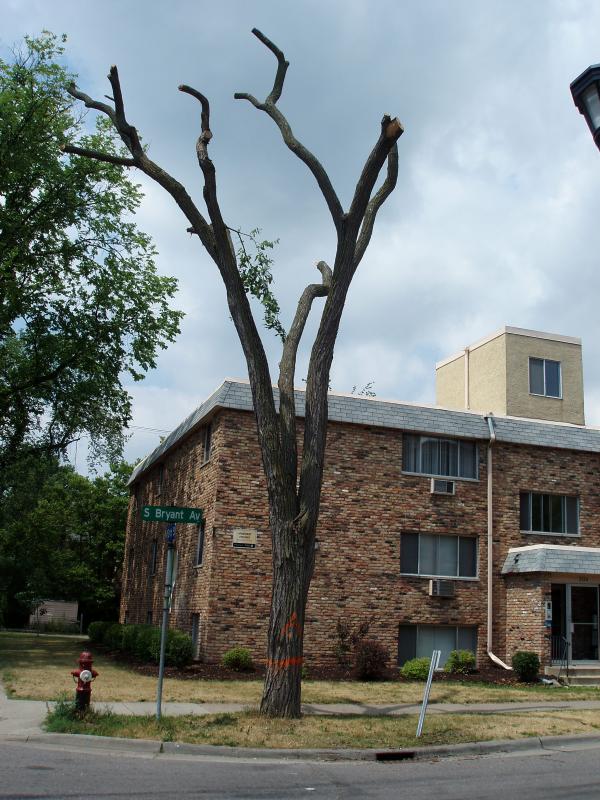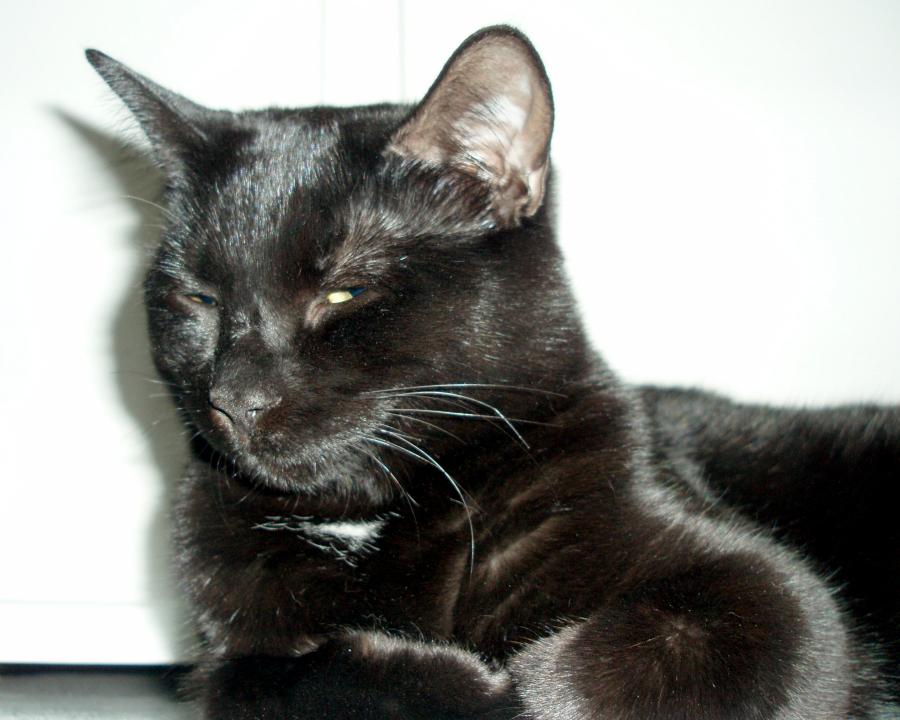 "Well, sure trees are important, because otherwise the birds outside our windows aren't up at my eye level!" -Mayhem